TYPEFACES
Freight Text and Freight Sans are the brand typefaces. Created by African American designer Joshua Darden, this set of fonts is inspired by historic typefaces, and has a warm and balanced character. These fonts are the visual manifestation of the museum's voice, and when set at large sizes in heavier weights, they can be very commanding. At small sizes, they remain clear and legible.
Freight Text and Freight Sans are flexible and expressive, and can communicate a range of tones. Be mindful of what mood is called for in different applications, and use typography consistently within designed pieces and across series.
Freight Text
Freight Text is the serif typeface in the Freight family.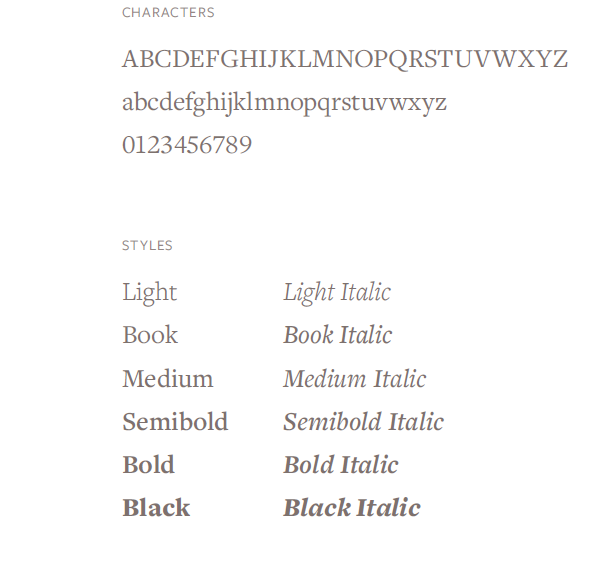 Freight Sans
Freight Sans is the sans serif typeface in the Freight family.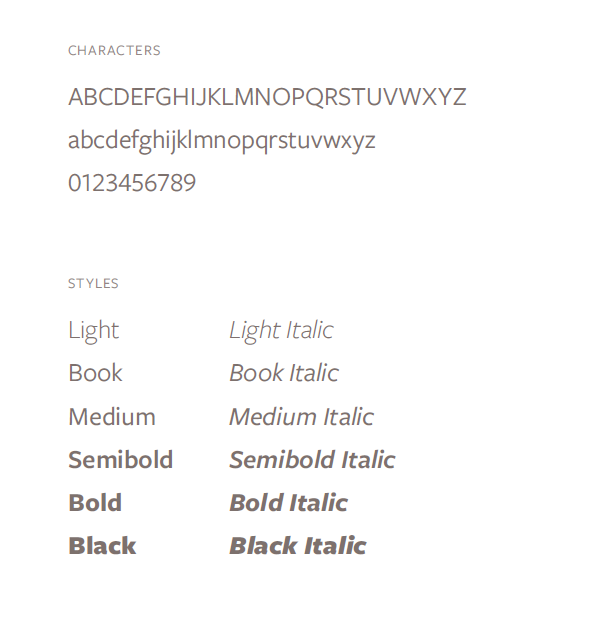 Notes on Typography
The Freight font family is expressive. Used along with color and photography, it can help visually communicate mood to support the text. Take cues from the museum's exhibitions as inspiration for conveying a variety of moods.
Numerals
The Freight family includes both oldstyle figures (numerals with ascenders and descenders that expand above and below the height of the zero) and lining figures (numerals that are all the same height and sit on the baseline). Both may be used, but err on the side of using lining figures. Oldstyle figures can communicate a more formal or historical mood.
Punctuation
The Freight family includes a comprehensive set of glyphs. Make full use of them.
Use accents and diacritical marks when called for (especially in people's names).
Use em-dashes, en-dashes, and hyphens in their appropriate places.
Use typographer's quotes (curly quotes) and apostrophes instead of straight quotes and apostrophes.
Use ampersands sparingly in body text. When in doubt, err on the side of using "and."
Additional Information
For marketing, branding, and general communications questions, contact the Office of Public Affairs at: NMAAHC-MarCom@si.edu
Smithsonian identity guidelines and resources can be found at: logo.si.edu