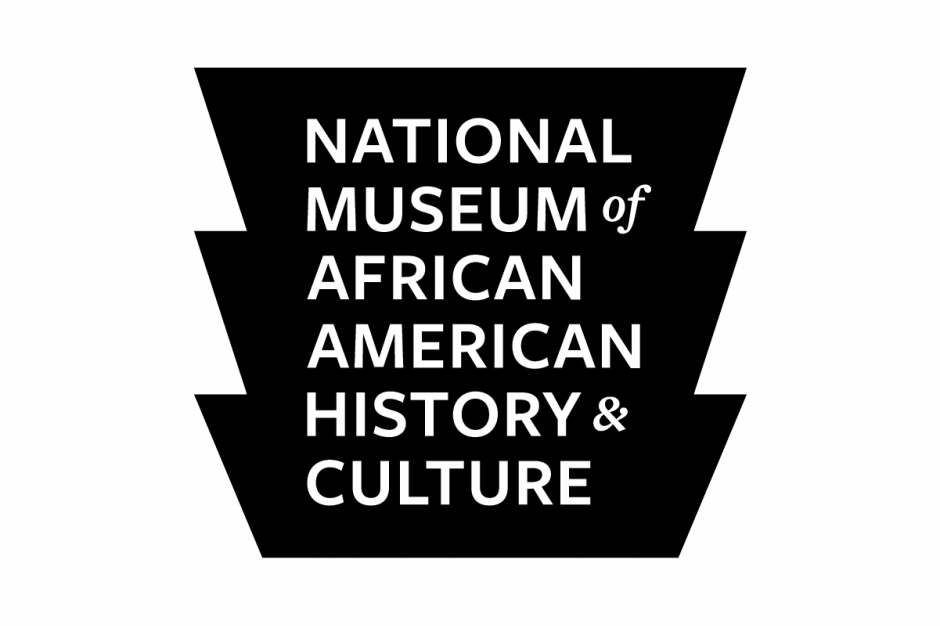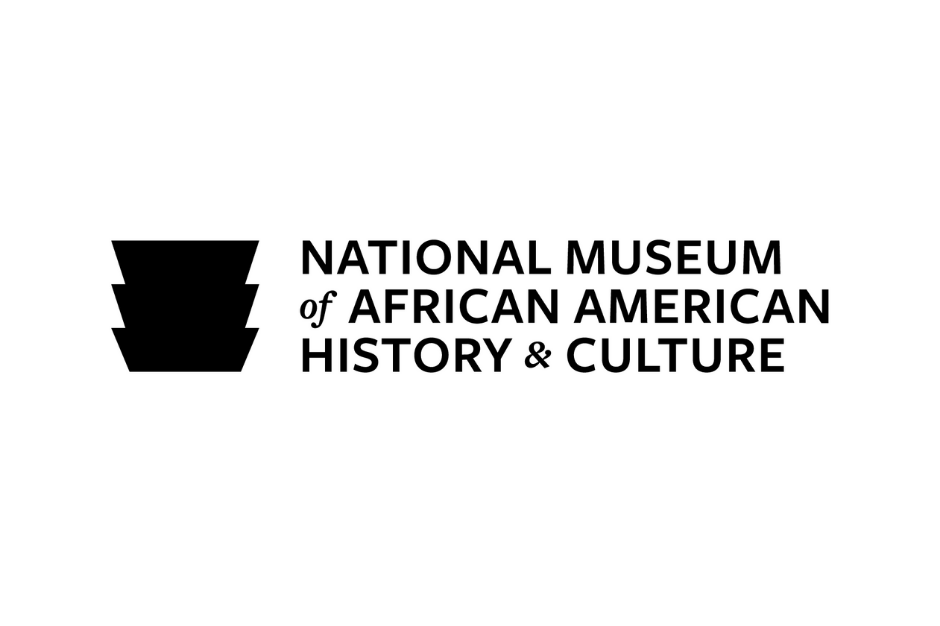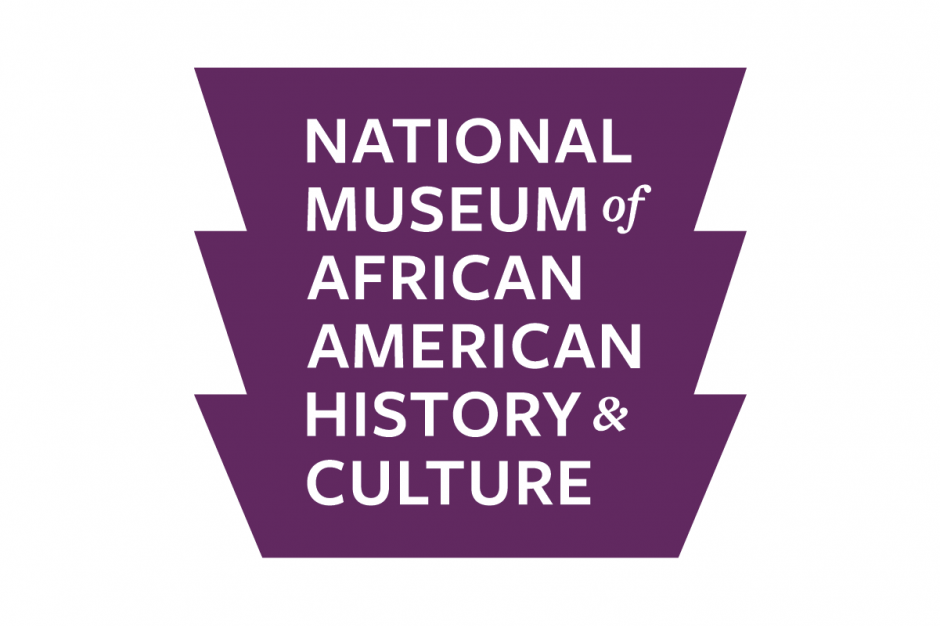 Color Palette
The brand color palette is comprehensive. It includes a primary palette to be used widely, as well as a versatile range of supporting colors to be used as accents and where a wider range of tones is called for. The colors are neither super-saturated nor dull. They are rich, bold, and warm.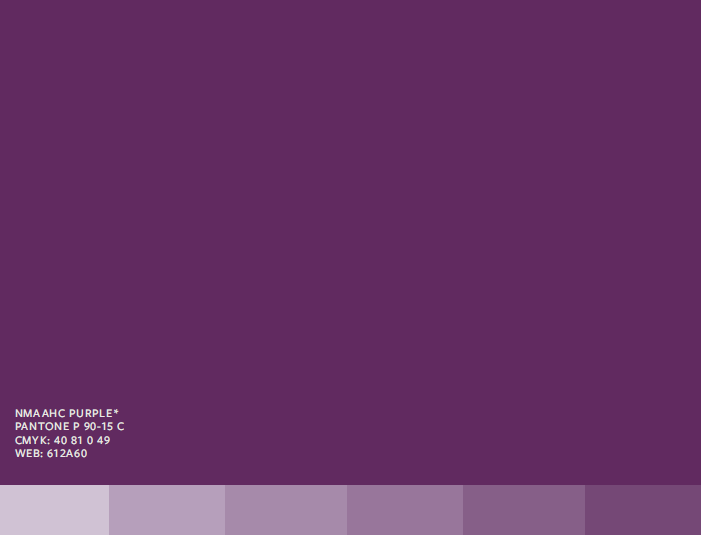 NMAAHC Purple
Purple is the brand's primary color. Historically, purple has been used to signify beauty, royalty, faith, prosperity, and healing, and it has a strong connection to African American culture. This particular shade is bold and versatile, and it is as important to the brand identity as the logo itself.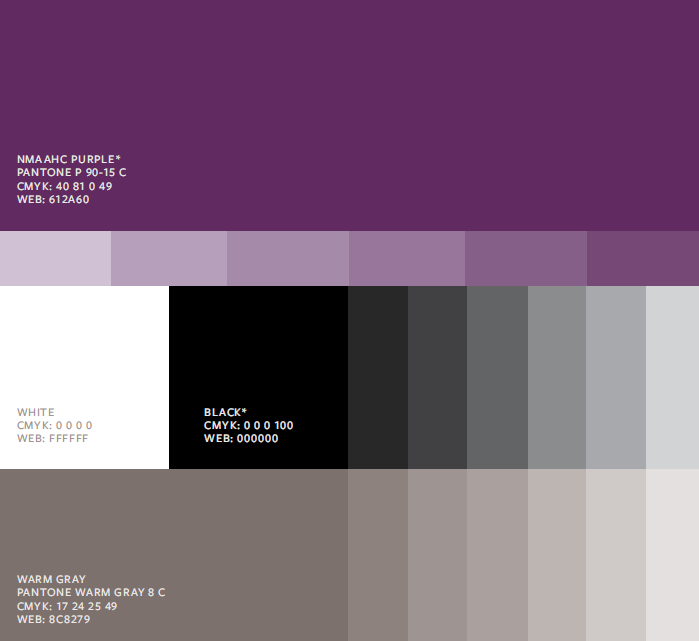 Primary Palette
These are the main brand colors and should be used most often. Use tints of the purple and shades of gray as needed to complement and provide contrast to the main colors. High-contrast pairings of purple, black, and white work well for bold and simple messages. Combinations using tints of the purple and shades of warm and cool gray can help provide clearer hierarchy, and support more subtle messages.
Pantone and CMYK formulas should be used only for print, and web formulas should be used on-screen. Note that the web colors are expressed as HEX codes (an alternative way to express an RGB color value) for ease of use. When necessary, the equivalent RGB values may be used.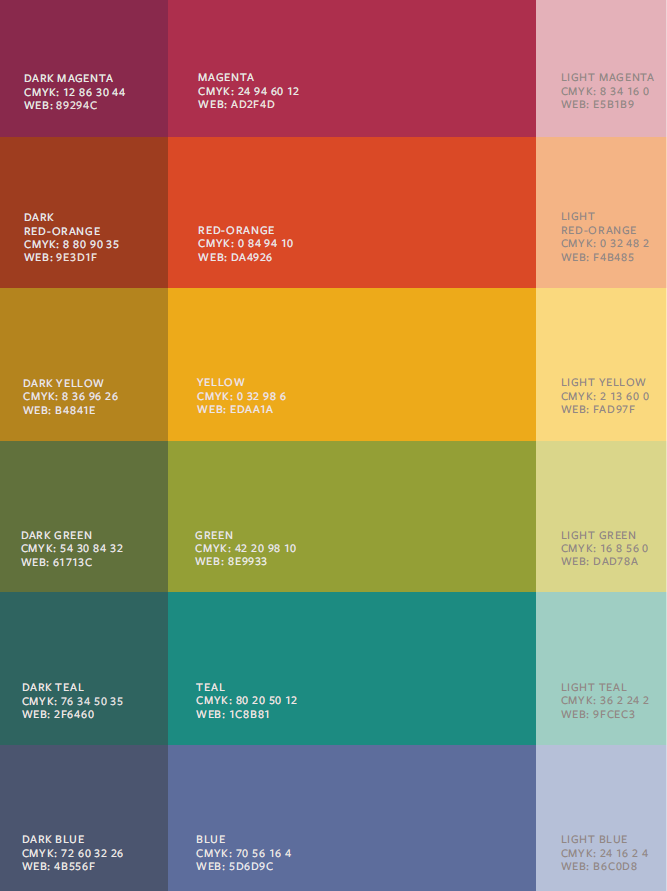 Supporting Palette
These additional colors are designed to support the primary palette. Use these colors as accents and in situations where additional color is needed (graphics and illustrations, color-coding systems, etc.) The main colors should be used most widely, and the lighter and darker shades more sparingly. The lighter and darker shades can provide legibility for tone-on-tone designs. The lighter and darker shades may also be used to communicate a more serious mood, while the main colors are more celebratory.
Use tints of the light shade as needed to provide contrast. Do not tint the main color or the dark shade, as this can produce dull looking colors.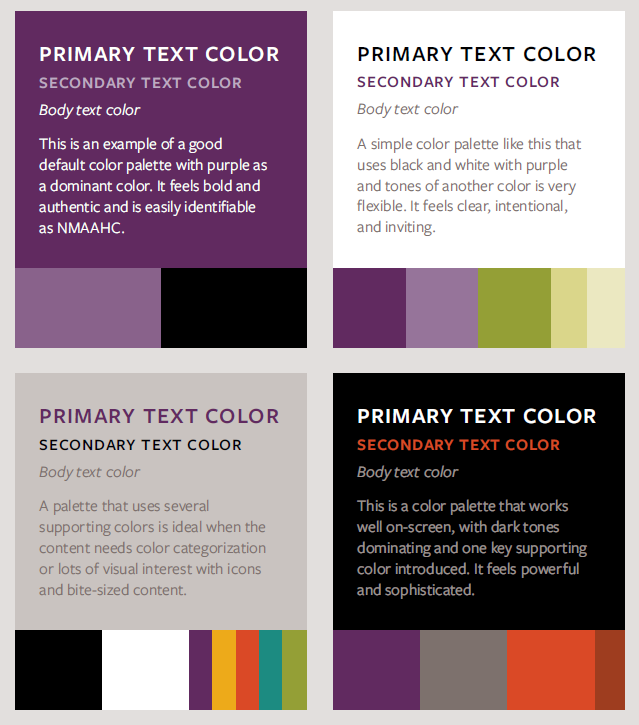 Sample Color Combinations
Here are some examples of how brand colors may be combined. Consider what mood is appropriate for the content and what colors appear in photos and other images in the layout. Colors from the supporting palette may be especially useful when differentiating between categories or helping to create hierarchy of information. Colors from the primary palette (purple, black, white, and grays), should be used most widely.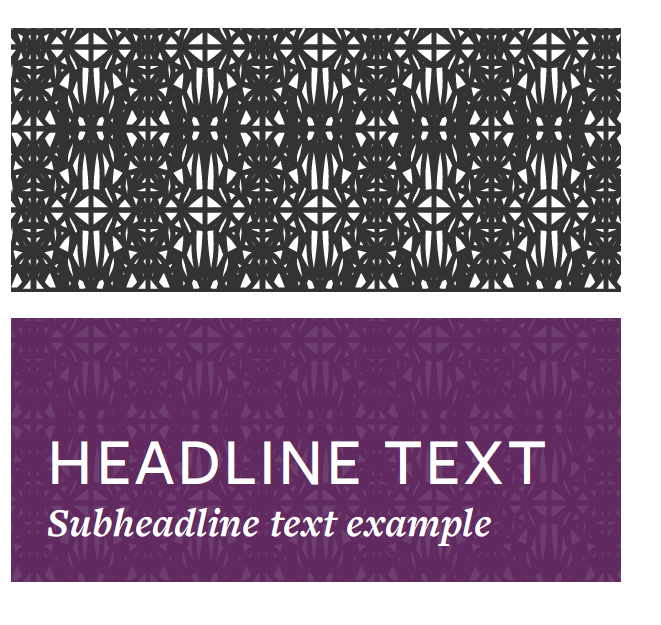 Corona Pattern
The corona pattern is derived from the lattice ironwork on the museum building. This brand asset can be used as a textural element and as a background in layouts.
Text may appear over the latticework pattern, but the pattern should be very low contrast and the text should be large and clear to ensure legibility.
Additional Information
For marketing, branding, and general communications questions, contact the Office of Public Affairs at: ​
NMAAHCMar-Com@si.edu
Smithsonian identity guidelines and resources can be found at: logo.si.edu