THE MUSEUM'S VOICE
When writing or speaking on the museum's behalf, your words should feel consistent with existing language and true to the museum's character. Be straightforward, clear, and concise. All museum communications should share a common and familiar voice.
The museum's voice is—above all— authentic, inclusive, and accessible. It is welcoming and always respectful. Its tone strikes a balance between casual and overly formal. Audiences should feel invited to discover what the museum has to offer.
Depending on context, the mood may be celebratory, reserved, passionate, spiritual, or informative. Consider what is most appropriate for the situation at hand.
RESPECT AND INCLUSION
Make sure to use terminology that is empowering, respectful, inclusive, and accurate. The museum recognizes that identities and the language used to describe them are varied and always evolving. Pay special attention to how people self-identify when it comes to race, nationality, religion, gender, sexuality, ability, and other social and cultural groups.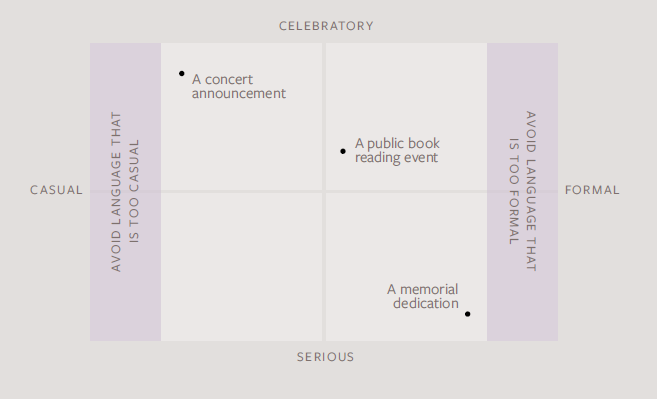 Style Guidelines
Depending on the context, the museum's tone spans a range from serious to celebratory, and from casual to formal. Avoid any language that is so formal or so casual that it feels inaccessible or unwelcoming to a wide audience. Formality should feel respectful, never exclusionary. Please contact the Office of Public Affairs for more specific guidance on writing style.
Social Media
In general, writing on social media may be more casual than other written content, especially when engaging in conversations with followers.
Referring to the Museum
When referring to the museum in writing, use the full name of the museum whenever possible: National Museum of African American History and Culture. (Do not use an ampersand.) The name may be abbreviated as "NMAAHC" where necessary, but the full name is preferred.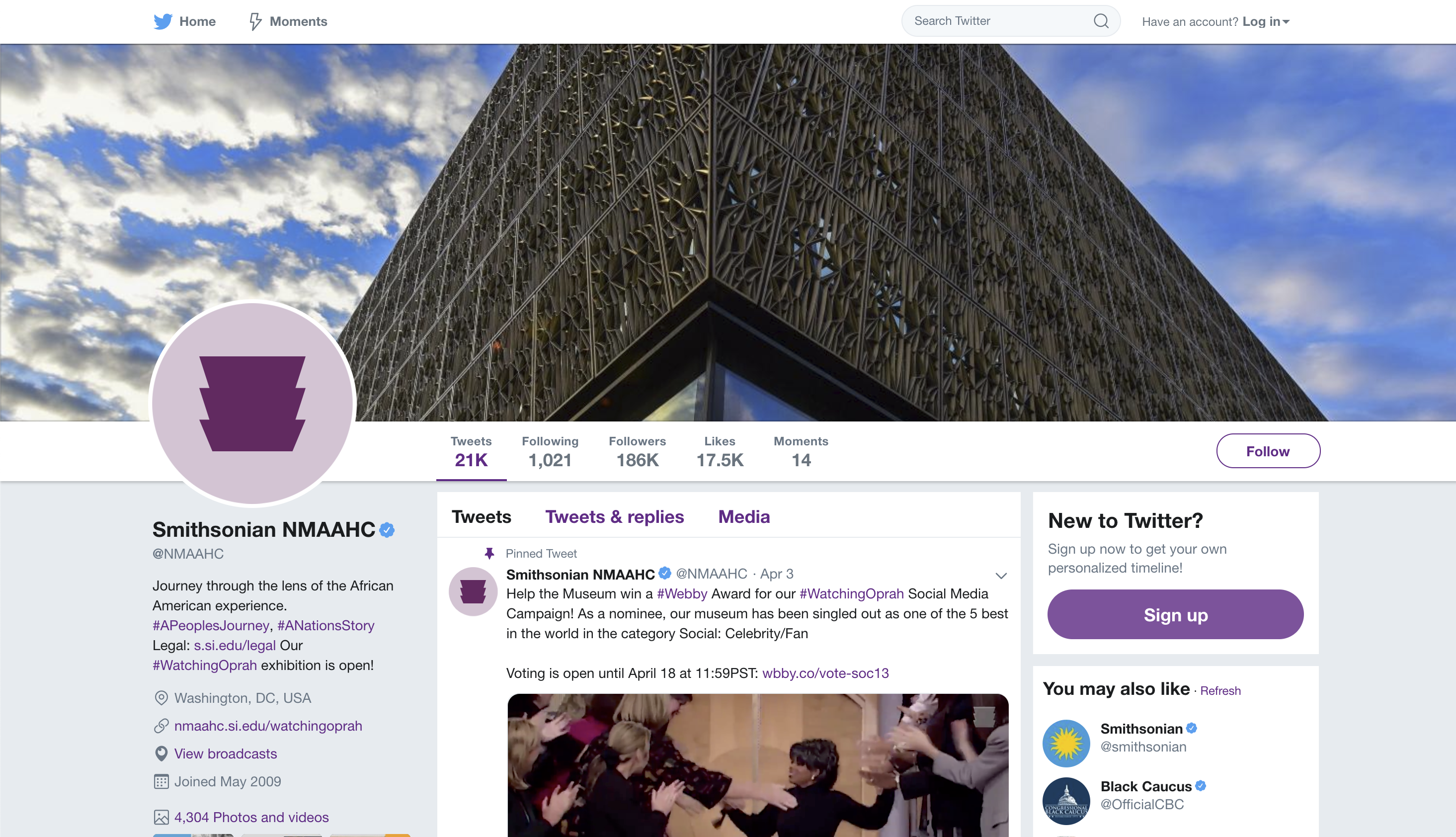 Writing Samples
Here are some examples of writing that reflects the museum's voice:
Sharing the Knowledge
The Museum established a reputation early on for telling the unvarnished truth about the African American experience. As soon as it opened, the Museum became the go-to repository for and authority on African American life past and present.
This is a museum with a mission.
It is a museum living out a commitment to educate, celebrate, engage and create. It is a museum providing a space to honor the past and reflect on it.
Amplify Voices
"I felt proud to be African American and walk through here and see so many years of perseverance, struggle, and overcoming a lot of different things, but also success. That's what the Museum represents."
— Candace Parker, Museum Visitor
Use quotations from museum audiences, experts, and historical primary sources whenever possible. Showcasing authentic voices sharing real experiences helps people understand and connect to the museum's offerings.
Additional Information
For marketing, branding, and general communications questions, contact the Office of Public Affairs at: NMAAHC-MarCom@si.edu
Smithsonian identity guidelines and resources can be found at: logo.si.edu