In The News
Black History Month: Smithsonian museum shows history is all around us.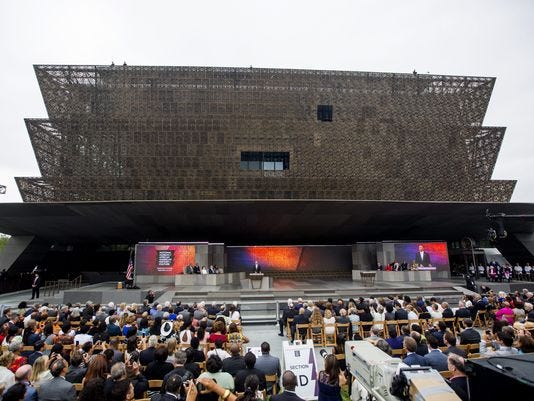 Jim Lo Scalzo, European Pressphoto Agency
About The Museum
The National Museum of African American History and Culture will be a place where all Americans can learn about the richness and diversity of the African American experience, what it means to their lives and how it helped us shape this nation. A place that transcends the boundaries of race and culture that divide us, and becomes a lens into a story that unites us all.