Museum News
Conversation Among Eric Foner, Henry Louis Gates Jr. and NMAAHC Director Kevin Young Headlines December Programming
Dec 02, 2021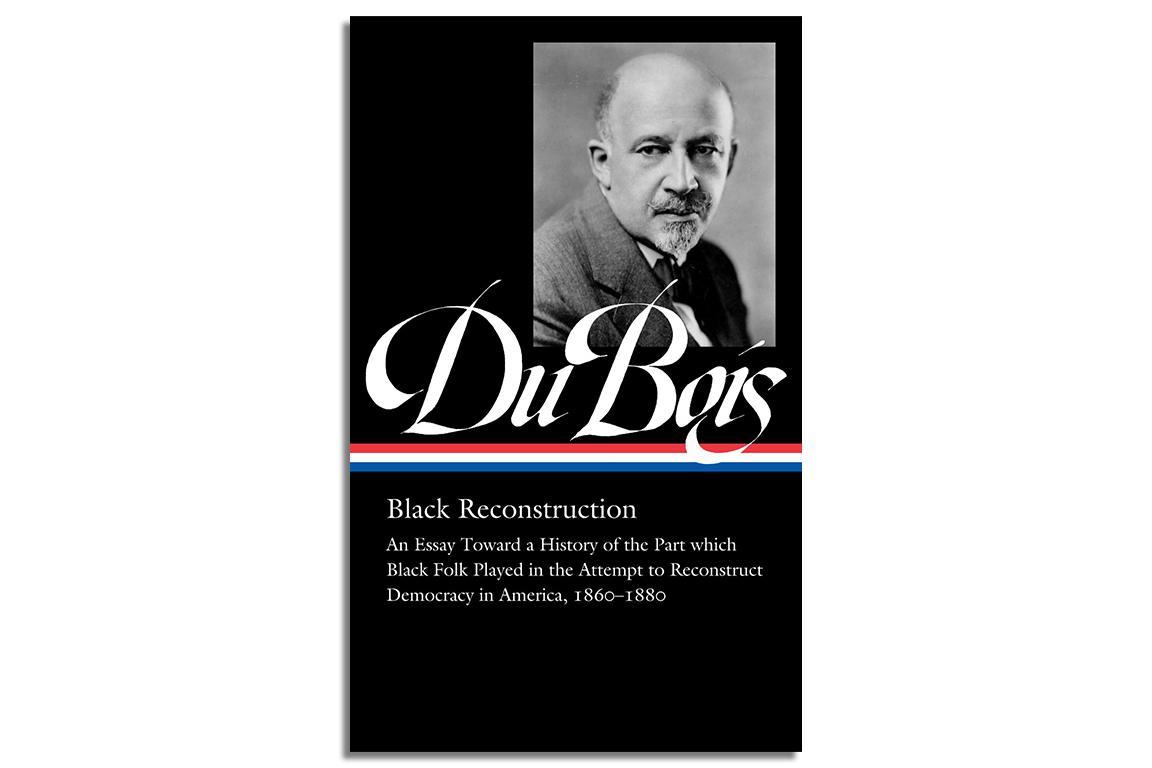 December programming at the Smithsonian's National Museum of African American History and Culture will feature a book discussion exploring the impact of Reconstruction on America's post-Civil War Black community. Kevin Young, Andrew W. Mellon Director of the museum, leads the discussion with renowned historians Eric Foner and Henry Louis Gates Jr, editors of the Library of America's reissue of W.E.B. Dubois' groundbreaking assessment of the Reconstruction era, "Black Reconstruction." Foner, a Pulitzer Prize-winning author of several books on the Reconstruction, also wrote the foreword to "Make Good the Promises:  Reclaiming Reconstruction and its Legacies," published by NMAAHC as a companion to its current exhibition on Reconstruction. 
This discussion will focus on the years following the Civil War when more than four million newly freed African Americans struggled to define themselves as equal citizens—with the right to own land, vote, work for fair wages, build safe communities, educate themselves and rebuild families torn apart by slavery. During this period of reconstruction, African Americans sought to live in a nation that kept the promises laid out in the U.S. Constitution. Some promises were kept, many were broken.
Additional December programming highlights include a virtual Kwanzaa celebration. Beginning Dec. 26, the public can view the museum's Kwanzaa webpage to learn more about this seven-day celebration of African American culture. Users can find enlightening videos, unique family activities to do at home and special holiday recipes rooted in Black culinary traditions.
Throughout each day of Kwanzaa, from Dec. 26 through Jan. 1, visitors can read the museum's Kwanzaa blogs to learn the meaning of each of the seven Kwanzaa principles: Umoja (Unity), Kujichagulia (Self-Determination), Ujima (Collective Work and Responsibility), Ujamaa (Cooperative Economics), Nia (Purpose), Kuumba (Creativity) and Imani (Faith).
Poetry also gets spotlighted this month in the museum's Virtual Typewriter Poetry Pop-Up! With Ars Poetica. Online participants can work with Ars Poetica poets, Akolade Coker, Anthony McPherson and Kearah-Armonie to receive a personalized poem on themes and subjects of their choosing.
December Programming Schedule
Joyful Fridays: Winter Celebrations Edition
Friday, Dec. 3; 11 a.m. to 11:45 a.m. ET 
On French Soil: France Commemorates the Service of African American Soldiers 
Friday, Dec. 3; 7 p.m. to 8 p.m. ET
Classroom Connections
Dec. 7 & 9, 14 & 16; 11 a.m. to 11:45 a.m. and 1:30 to 2:15 p.m. ET
Historically Speaking: Black Reconstruction -- A Conversation Among Eric Foner, Henry Louis Gates & Kevin Young
Wednesday, Dec. 8; 7 p.m. to 8 p.m.
 
Historically Speaking: The Corporate Branding and Cultural Appropriation of Hip Hop 
Thursday, Dec. 9; 7 p.m. to 8 p.m. ET
NMAAHC Kids Kwanzaa Video Series
Monday, Dec. 20
About the National Museum of African American History and Culture
Since opening Sept. 24, 2016, the National Museum of African American History and Culture has welcomed more than 7.5 million in-person visitors and millions more through its digital presence. Occupying a prominent location next to the Washington Monument on the National Mall in Washington, D.C., the nearly 400,000-square-foot museum is the nation's largest and most comprehensive cultural destination devoted exclusively to exploring, documenting, and showcasing the African American story and its impact on American and world history. For more information about the museum, visit nmaahc.si.edu follow @NMAAHC on Twitter, Facebook and Instagram or call Smithsonian information at (202) 633-1000.
# # #