Museum News
May Programs Conclude With a Commemoration of African American Veterans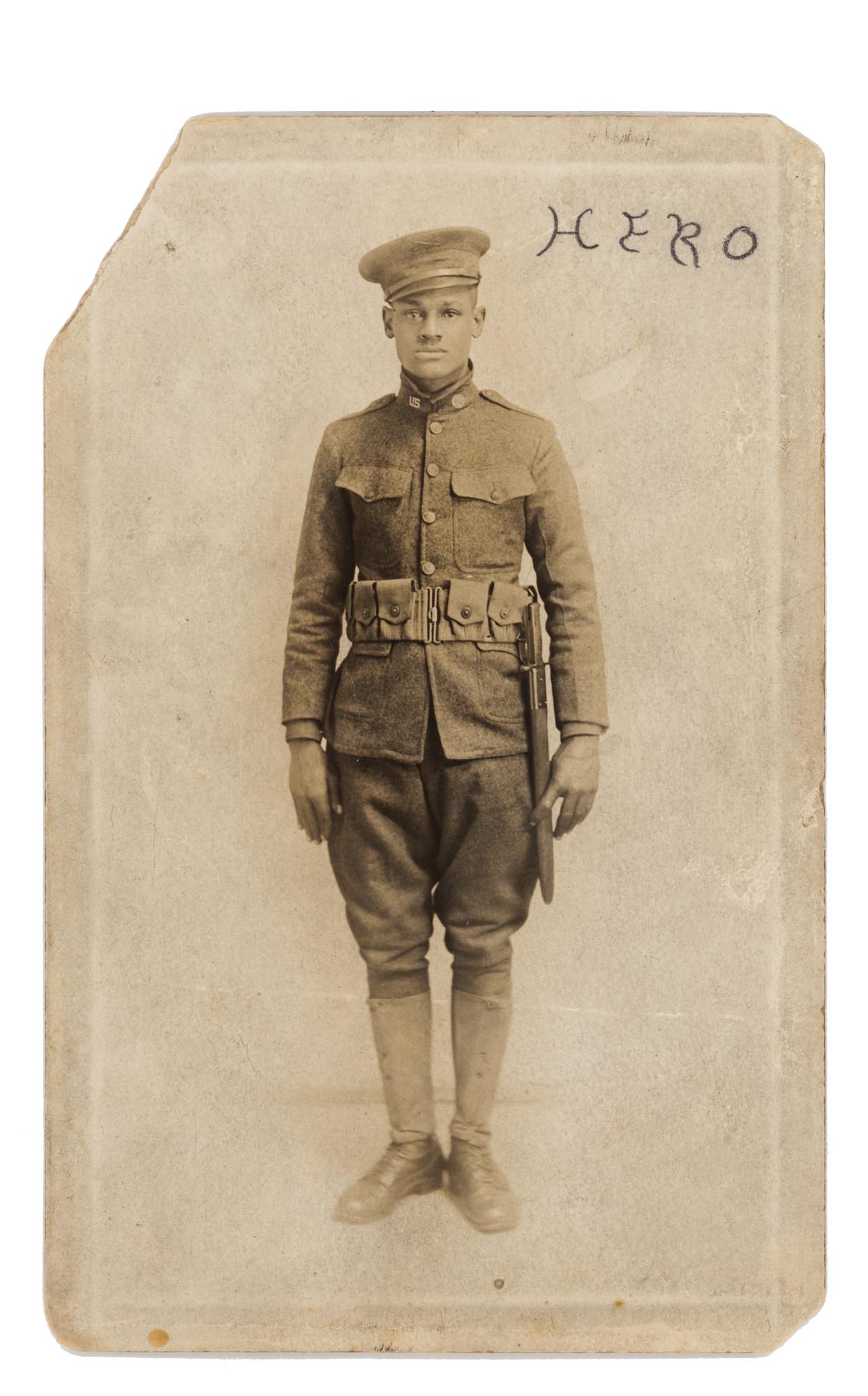 Collection of the Smithsonian National Museum of African American History and Culture, Gift of Gina R. McVey, granddaughter
The Smithsonian's National Museum of African American History and Culture is presenting its May public programs, including a film screening, book discussion, social justice conversation and commemoration of African American veterans.
The programs begin with "Through the African American Lens: Constructing Black Messiahs: A Screening and Discussion of The Second Coming" Saturday, May 13, at 7 p.m. This film screening, followed by a panel discussion in the Oprah Winfrey Theater, honors the re-release of the 1993 film The Second Coming, the fictional chronicle of Christ's life on Earth as a black man. Celebrated actor and filmmaker Blair Underwood will participate in the discussion to focus on images of black messiahs within contemporary American religion and popular culture.
On Friday, May 19, at 7 p.m., the museum will present a social justice panel conversation, "A Seat at the Table with Immigrants of Color" in Heritage Hall. Activists Namira Islam, executive director of MuslimARC; Angela Glover Blackwell, CEO of PolicyLink; Trina Jackson of Network for Immigrants and African Americans in Solidarity; and moderator Audie Cornishclick will invite the audience to explore the many ways communities can counter social and religious intolerance with fairness and empathy.
On Monday, May 22, from 7 to 9 p.m., the museum will present "Historically Speaking: My Soul Looks Back: A Conversation With Jessica Harris." This book discussion will center on My Soul Looks Back by renowned author and scholar Jessica B. Harris, who in this memoir describes her youth in New York as she came of age among such literary and cultural luminaries as Maya Angelou, James Baldwin and Toni Morrison.
The May programs conclude with a commemoration to African American veterans on the centennial of World War I Thursday, May 25, from 5 to 10 p.m. in the Oprah Winfrey Theater. Double Victory: Remembering World War I—The Battlefield and Beyond is the second in a series of public programs honoring the participation of African Americans in the Great World War. The program will include a panel discussion and book signing with scholars Nikki Brown, the author of Private Politics and Public Voices: African American Women's Activism from World War I; Lisa Budreau, the author of the Bodies of War: World War I and the Politics of Commemoration in America; Adriane Lentz-Smith, the author of Freedom Struggles: African Americans and World War; and Chad Williams, the author of Torchbearers of Democracy: African American Soldiers in the World War I.