Museum News
National Museum of African American History and Culture Receives 10 Millionth Visitor
Sep 30, 2023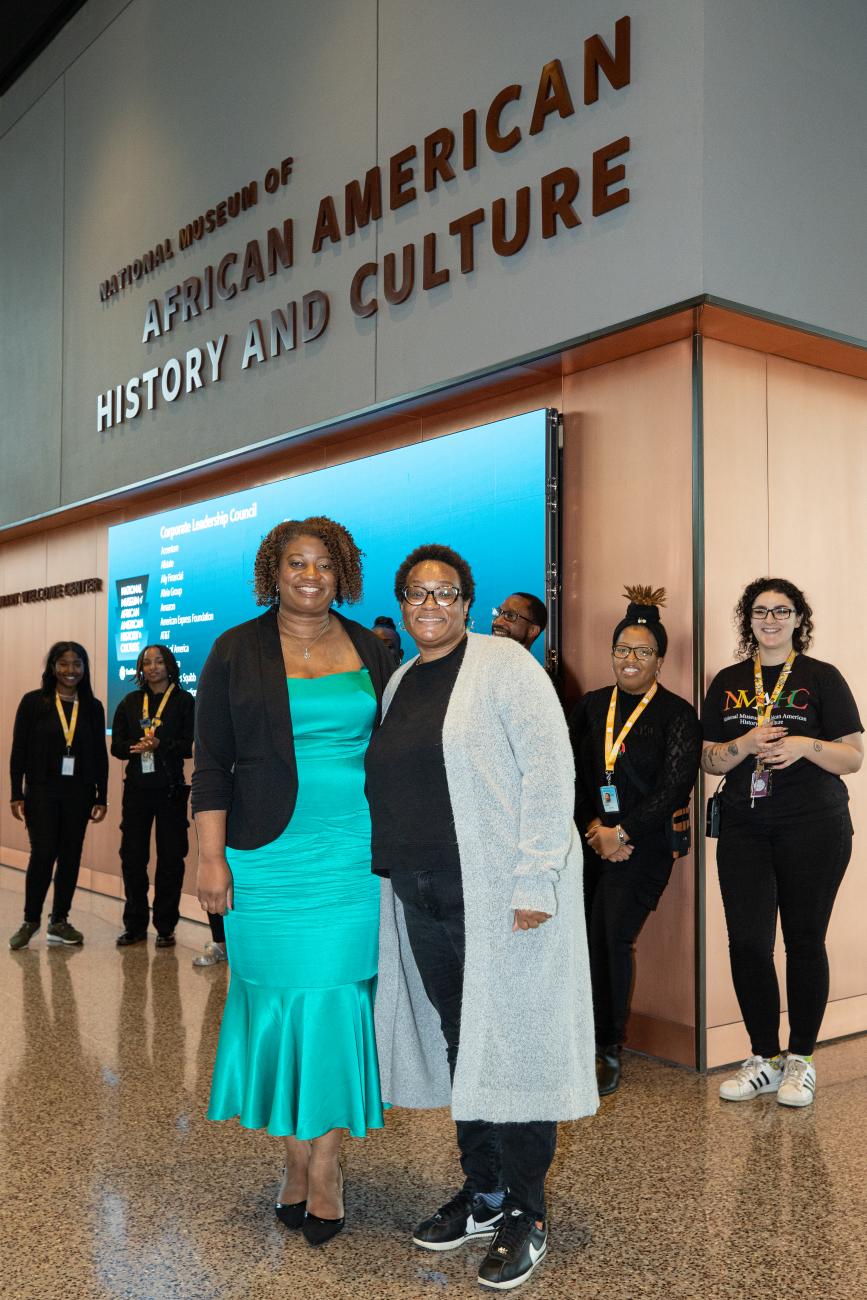 The Smithsonian's National Museum of African American History and Culture (NMAAHC) welcomed its 10 millionth in-person visitor today, Sept. 30. This milestone takes place almost one week after the seventh anniversary of the museum's grand opening on Sept. 24, 2016. The NMAAHC contains 12 permanent exhibitions and has hosted more than 20 temporary exhibitions on topics ranging from Reconstruction to Afrofuturism since its opening. The museum actively collects items related to African American life, history, and culture and currently has a permanent collection of more than 42,000 items, with nearly half of them available for study online 
"I am thrilled to welcome our 10 millionth guest to the museum, and together, honor seven years of safeguarding history, establishing memories and inspiring minds," said Kevin Young, the National Museum of African American History and Culture's Andrew W. Mellon Director. "Our 10 millionth visitor is a symbol of our enduring purpose, and a tribute to the efforts of the past seven years, not to mention the century-long struggle for a monument to African American sacrifice and achievement on the National Mall. Honoring the past while providing a platform, on site and online, for visitors to explore the present and imagine the future is a defining aspect of our work."   
In its first seven years, the museum has welcomed more than 31 million visitors to its website and hosted more than 240 public programs. Since 2016, the museum's social channels have received almost 800 million impressions and gained more than 1 million total followers. The Searchable Museum website has received 2.1 million page views since its launch in November 2021. Additionally, the museum has won more than 80 awards since its opening in 2016.  
"At this remarkable moment, it is paramount that we extend gratitude to the countless individuals, from presidents to patrons, volunteers and staff, who have made this museum possible," Young said. "We will continue honoring the community whose strength and dedication gave birth to the world's largest institution dedicated to preserving and exploring African American history and culture by continuing to pursue our mission with fervor and grace."  
About the Museum 
Since opening on Sept. 24, 2016, the National Museum of African American History and Culture has welcomed 10 million in-person visitors and millions more through its digital presence. Occupying a prominent location next to the Washington Monument on the National Mall in Washington, D.C., the nearly 400,000-square-foot museum is the nation's largest and most comprehensive cultural destination devoted exclusively to exploring, documenting and showcasing the African American story and its impact on American and world history. The museum has also launched and is continually expanding its reach with the Searchable Museum portal and other efforts to bring the African American history into the world's hands and homes. For more information about the museum, visit nmaahc.si.edu follow @NMAAHC on Twitter, Facebook and Instagram or call Smithsonian information at (202) 633-1000. 
# # # 
Media Contacts
Melissa Wood
(202) 297-6161