Museum News
National Museum of African American History and Culture's New Online Offerings Showcase Expanded Digital Programming for June
New "Curator Chats" Video Series Added to Digital Resource Guide
Jun 16, 2020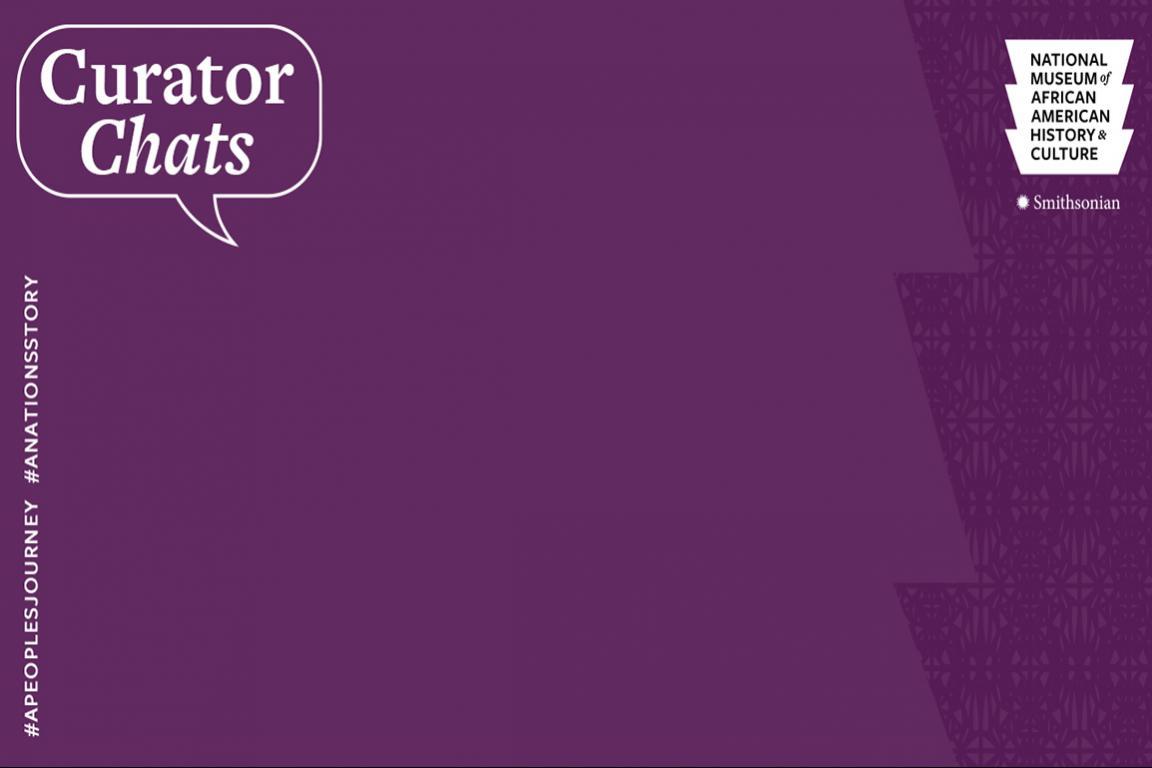 The Smithsonian's National Museum of African American History and Culture has announced upcoming online events, engagement opportunities and educational initiatives for June, including "Curator Chats," a new video series featuring commentary by museum curators on exhibits, initiatives, and topics in African American history and culture and an at-home Juneteenth celebration. 
All the museum's digital resources and opportunities for online engagement are located on the museum's newly created Digital Resource Guide webpage. Users may visit the museum's resource guide, events page and follow @nmaahc on social media for the latest digital events, programming and initiatives. 
NMAAHC Curator Chats Series: The New Negro Renaissance During World War I
NMAAHC Blog: Delaying Funerals Until It Is Safe to Gather Has Roots in African American "Secondary Burial" Traditions
NMAAHC Summer Reading Challenge 2020: "Reading Through the Galleries"
Monday, June 15–Monday, Aug. 31 
Meditation Mondays 
Every Monday in June (12:30 p.m. to 1:15 p.m.)
COVID-19: Crisis in Public Health and Trust
Tuesday, June 16 (11 a.m. to noon) 
National History Day (NHD) at NMAAHC Student Documentary Showcase
Wednesday, June 17–Wednesday, June 24 (Smithsonian Learning Lab)
The Community at Home on Juneteenth
Friday, June 19 (2 p.m. to 5 p.m.) 
NMAAHC and Google Arts and Culture: The Historical Legacy of Juneteenth
Friday, June 19
Artists at Home 
Wednesday, June 24 (program occurs weekly)
The Premiere of John Lewis—Good Trouble
Wednesday, June 27 at 7 p.m. 
About the National Museum of African American History and Culture
Since opening Sept. 24, 2016, the National Museum of African American History and Culture has welcomed more than 6 million visitors. Occupying a prominent location next to the Washington Monument on the National Mall in Washington, D.C., the nearly 400,000square-foot museum is the nation's largest and most comprehensive cultural destination devoted exclusively to exploring, documenting and showcasing the African American story and its impact on American and world history. For more information about the museum, visit nmaahc.si.edu, follow @NMAAHC on Twitter, Facebook and Instagram or call Smithsonian information at (202) 633-1000.
# # #