Museum News
Statement by Acting Director Spencer Crew On the Passing of Sadie Roberts-Joseph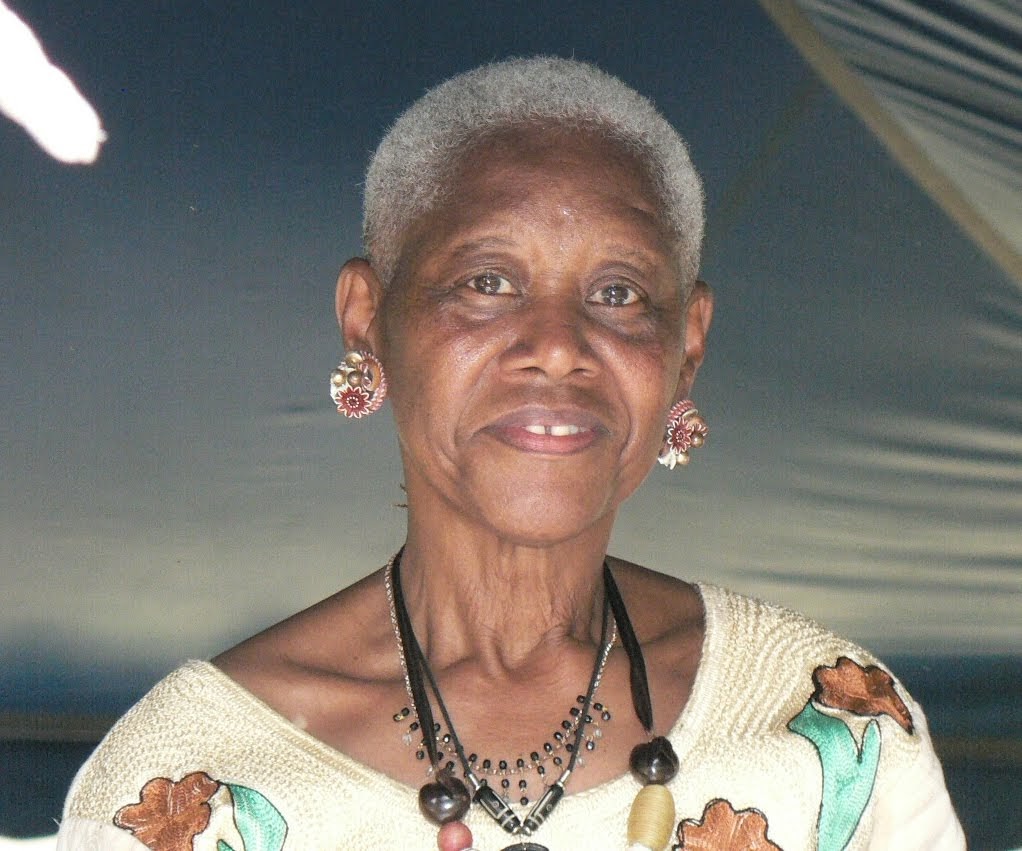 James Terry III, Photojournalist
Spencer Crew, acting director of the National Museum of African American History and Culture, released the following statement today on the passing of Sadie Roberts-Joseph, founder of the Odell S. Williams Now And Then African-American History Museum, Baton Rouge, Louisiana's only museum dedicated to African and African American history.
"Together with the African American museum community around the world, we at the Smithsonian's National Museum of African American History and Culture mourn the death of curator, historian and museum founder Sadie Roberts-Joseph. We extend our heartfelt condolences to Sadie's surviving children Angela Roberts, Machen Roberts, and Jason Roberts. Sadie was an inspiration to many of us who have spent our careers fighting for the inclusion of African American history and culture in America's museums and halls of academia.
"Calling Sadie Roberts-Joseph a Louisiana icon is an understatement, considering her pioneering efforts to ensure the preservation of African American history and culture in Louisiana. She established an indelible foundation for her community to revel in and learn about black history. The work of unearthing suppressed stories and forcing communities to confront the history of race and racism is hard and often done with little fanfare. Yet, few were as dedicated to the hard work of collecting, curating, preserving and sharing African American history and culture as Sadie. For many years, Sadie hosted local Juneteenth celebrations, encouraging people to engage history and use it as a weapon against racism. Her life is enumerated with examples of bringing people together to celebrate history and explore how history and culture shape everyday life.
"For the National Museum of African American History and Culture to stand on the National Mall, museum luminaries and historians had to first believe in the centrality of African American history to their own local communities. Sadie was one of those titans. With hardly any support, no federal funding, and a few volunteers; she founded the Baton Rouge African-American Museum and maintained the museum until her untimely death. The Museum remains a standing testament that the stories and contributions of African Americans are worthy of being told in every city in America.
"We are heartbroken about the tragic conditions surrounding Sadie's death. But it will not overshadow her life's work and dedication to sharing the history and culture of African Americans-and the impact on the development of our nation. Though she will be missed, her spirit and legacy will live on for generations to come."
About the National Museum of African American History and Culture
Since opening Sept. 24, 2016, the National Museum of African American History and Culture has welcomed more than 6 million visitors. Occupying a prominent location next to the Washington Monument on the National Mall in Washington, D.C., the nearly 400,000-square-foot museum is the nation's largest and most comprehensive cultural destination devoted exclusively to exploring, documenting and showcasing the African American story and its impact on American and world history. For more information about the museum, visit nmaahc.si.edu, follow @NMAAHC on Twitter, Facebook, and Instagram, or call Smithsonian information at (202) 633-1000.
# # #