Statements
Statement on the Death of Acclaimed Hollywood Actor and Activist Sidney Poitier
Jan 07, 2022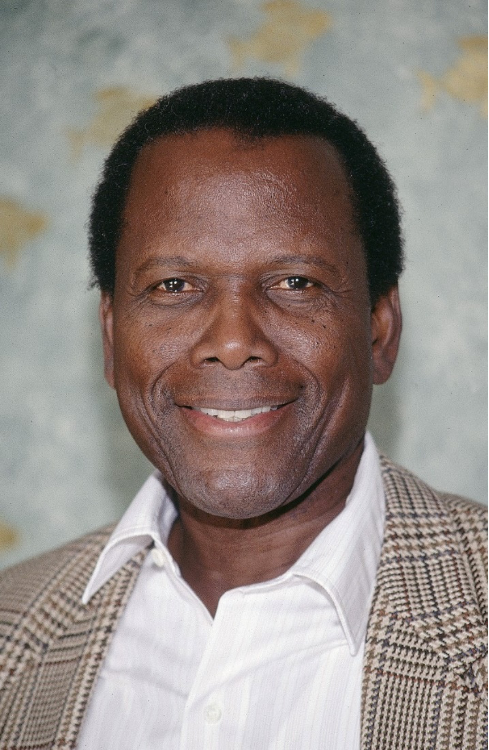 Kevin Young, the Andrew W. Mellon Director of the Smithsonian's National Museum of African American History and Culture (NMAAHC), released the following statement today, Jan. 7, on the death of Sidney Poitier, influential actor, director, activist and ambassador.
"It is with great sadness that we at the National Museum of African American History and Culture mourn the passing of acclaimed actor Sidney Poitier. As the first African American to receive an Academy Award for Best Actor, Poitier achieved many number of firsts—and made sure he was never the last, inspiring generations of Black actors and activists. From his early days in the Schomburg Center's American Negro Theatre (ANT) to his defining portrayal of Walter Lee Younger in Raisin in the Sun to receiving the Presidential Medal of Freedom, Poitier opened up new realms of possibility in the theater, cinema and in society itself."
Born in Miami to Bahamian parents, Poitier grew up on his father's tomato farm on Cat Island, Bahamas, before returning to the United States as a teen. He would enlist in the U.S. Army and briefly serve in a medical unit. Poitier would eventually relocate to New York City and discover a passion for the performing arts. Pursuing his passion for acting, Poitier applied to the ANT. Active between 1940 and the mid-1950s, the ANT was a training ground for many Black actors. However, with no acting experience and a thick island accent, Poitier was rejected. Not deterred, he spent the next several months practicing American enunciation and dialect. When he reapplied, he was accepted into the company earning a role in a play called Days of Our Youth. He was a stand-in for Harry Belafonte, who would become one of his lifelong friends. From that point on, Poitier was destined for stardom. In 1946, he made his Broadway debut in Lysistrata and by his early 20s he was a Hollywood actor staring in the 1950 film No Way Out.
Throughout the 1950s and '60s, Poitier earned critical acclaim for portraying dignified men and rejecting film roles based on offensive racial stereotypes of Black men. Many of Poitier's film roles explored the racial tensions America was grappling with during the civil rights movement. In 1967, Poitier appeared in two roles that were directly tied to the social changes happening in America. One as a Philadelphia detective fighting bigotry in small-town Mississippi in In the Heat of the Night and a doctor who wins over his white fiancée's skeptical parents in Guess Who's Coming to Dinner. Throughout his decades-long career, he redefined what it meant to be a Black actor by pushing Hollywood's boundaries.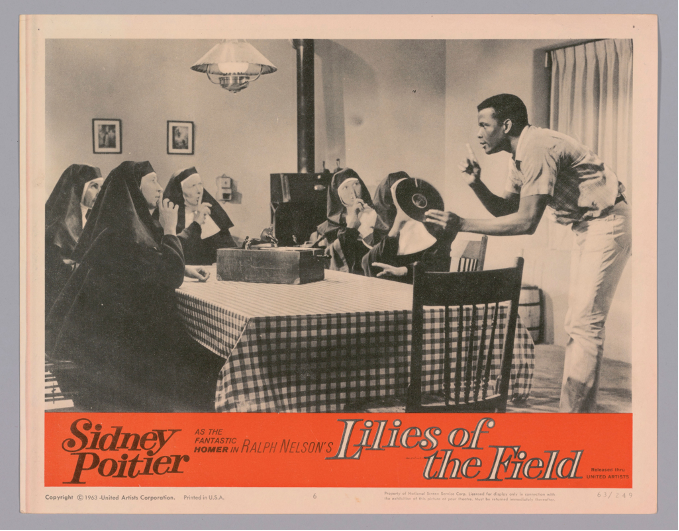 In 1964, Poitier became the first Black man to win an Academy Award for Best Actor for his depiction of an ex-serviceman who helps East German nuns build a chapel in Lilies of the Field. He would remain the only Black man to receive this distinct honor for more than three decades.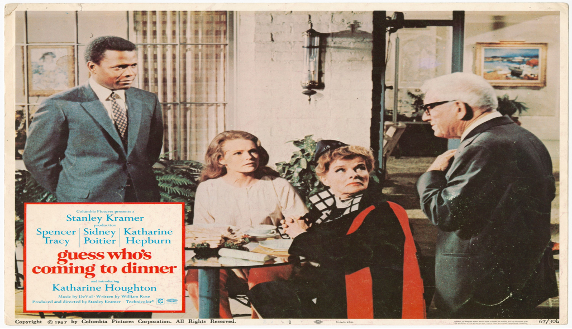 While Poitier found great success in film, he also took to the stage, earning critical acclaim in Broadway for his role in Lorraine Hansberry's A Raisin in the Sun for which he reprised his role in the film adaptation. Aside from acting, Poitier also directed multiple films including the Richard Pryor and Gene Wilder comedy Stir Crazy, which became the highest-grossing film by a Black director for many years.
Poitier was also active in the civil rights movement. He attended the 1963 March on Washington, and in 1964 he traveled to Mississippi to meet with activists in the days following the infamous slayings of three young civil rights workers who were trying to register Black voters.
In a career that was filled with many accomplishments, Poitier received an honorary Academy Award for his achievements on- and off-screen, a Kennedy Center Honor, two Golden Globe Awards (including a lifetime achievement honor in 1982) and a Grammy for narrating his autobiography The Measure of a Man: A Spiritual Autobiography. In 2009, President Barack Obama awarded him the Presidential Medal of Freedom, the United States' highest civilian honor.
Poitier will be remembered for helping break down the color barrier in film, bringing dignity to the portrayal of Black characters and being the epitome of Black Excellence and class.  
About the National Museum of African American History and Culture  
Since opening Sept. 24, 2016, the National Museum of African American History and Culture has welcomed more than 7.5 million visitors. Occupying a prominent location next to the Washington Monument on the National Mall in Washington, D.C., the nearly 400,000-square-foot museum is the nation's largest and most comprehensive cultural destination devoted exclusively to exploring, documenting and showcasing the African American story and its impact on American and world history. For more information about the museum, visit nmaahc.si.edu, follow @NMAAHC on Twitter, Facebook and Instagram, or call Smithsonian information at (202) 633-1000. 
# # #