Statements
Statement on the Death of Basketball Icon and Museum Founding Donor Kobe Bryant
Jan 28, 2020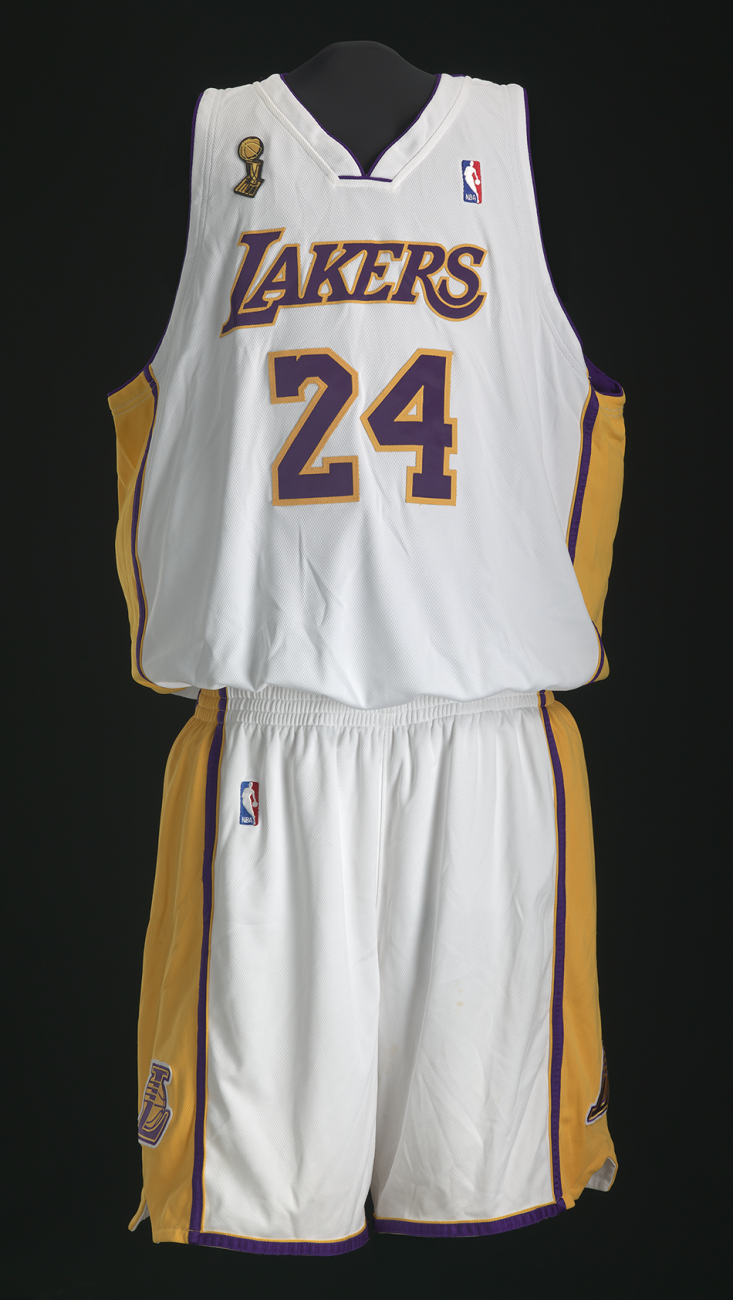 Spencer Crew, interim director of the Smithsonian's National Museum of African American History and Culture, released the following statement today on the death of Kobe Bryant and his daughter Gianna Maria-Onore Bryant.
"We at the National Museum of African American History Culture mourn the sudden and tragic death of Kobe Bryant, his daughter Gianna Bryant, and the seven other victims of Sunday's helicopter accident. Along with basketball fans, sports enthusiasts, and people the world over who loved Kobe Bryant and admired his passion for basketball and his family, we extend our most heartfelt condolences. We also extend our deepest sympathies and love to Vanessa Bryant and their surviving children Natalia Bryant, Bianca Bryant, and Capri Kobe Bryant.
"Few players had Kobe Bryant's reputation on and off the court. His unflinching grit, dogged determination and undeniable talent exemplified what it means to be a true champion. He earned the moniker of 'Black Mamba' for his keen ability to strike at any moment, in addition to his unrelenting and unapologetic desire to be the best.  He embodied the adage that talent combined with hard work could make you invincible. And invincible he was, when he was on the court. As a five-time NBA champion, Bryant earned the NBA league's Most Valuable Player in 2008 and NBA Finals MVP in 2009 and 2010 with the Los Angeles Lakers where he spent his entire NBA career.
"Off the court, he was equally skillful. In 2018, he won an Academy Award for his short film Dear Basketball and began producing content for young adults.
"For us at the NMAAHC, Kobe holds a very special place in our hearts. In the very critical stages of building the museum, Kobe and Vanessa Bryant became founding donors, giving us the boost that we needed to keep moving forward. Kobe also had the opportunity to visit the museum before its opening. He was so moved by the experience that he later donated his uniform jersey from the 2008 NBA Finals, the year he was named the league MVP.
"For his many gifts to the museum and for the example he set for athletes and fathers, we are forever grateful to Kobe Bryant and will miss him deeply."
About the National Museum of African American History and Culture 
Since opening Sept. 24, 2016, the National Museum of African American History and Culture has welcomed nearly 7 million visitors. Occupying a prominent location next to the Washington Monument on the National Mall in Washington, D.C., the nearly 400,000-square-foot museum is the nation's largest and most comprehensive cultural destination devoted exclusively to exploring, documenting and showcasing the African American story and its impact on American and world history. For more information about the museum, visit nmaahc.si.edu, follow @NMAAHC on Twitter, Facebook and Instagram, or call Smithsonian information at (202) 633-1000.
# # #