Statements
Statement on the Death of Staff Sgt. Homer Hogues
Jun 29, 2023
Our museum honors the life of Staff Sgt. Homer Hogues, one of the last surviving Tuskegee Airmen, who passed away this week at age 96. Born in Navasota, Texas, in 1927, Hogues enlisted in the Army Air Corps in 1946 at Fort Sam Houston. He was assigned to the 99th Fighter Squadron, 332nd Fighter Group, as an airplane and engine mechanic.
Although the term Tuskegee Airmen is most often attributed to the famous Black pilots who trained at Tuskegee Army Air Field during World War II, it also includes more than 10,000 Black men and women who supported those pilots, including civilian flight instructors, mechanics, cooks, supply personnel, and hospital staff. The overwhelming success of the Tuskegee Airmen forced military leaders to take a hard look at the policies of segregation that treated black servicemen and women as second-class citizens.
Sgt. Hogues left the Air Force in 1949. Despite his extensive experience as an airplane and engine mechanic, he was denied work as an airline mechanic due to racism. He went to work on cars instead, retiring in 1995 after 39 years as a chrome plater. Throughout his life, Hogues was an active representative of the Tuskegee Airmen, giving countless speeches and interviews about his military service. Sergeant Hogues will be remembered for helping to bring about groundbreaking reforms in the U.S. Armed Forces and inspiring future generations of servicemembers.
Learn more about the Tuskegee Airmen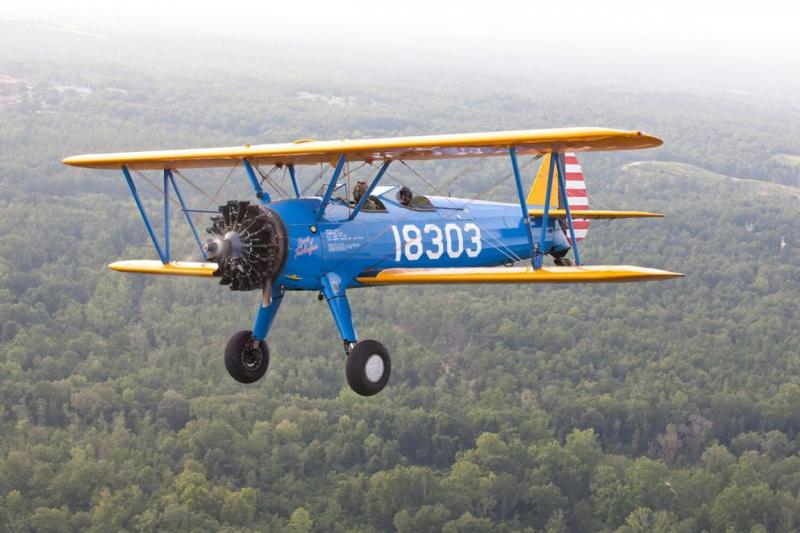 The Legacy of the Tuskegee Airmen Soars on the Wing of This World War II Aircraft
In the News
The Legacy of the Tuskegee Airmen Soars on the Wing of This World War II Aircraft
Mar 24, 2021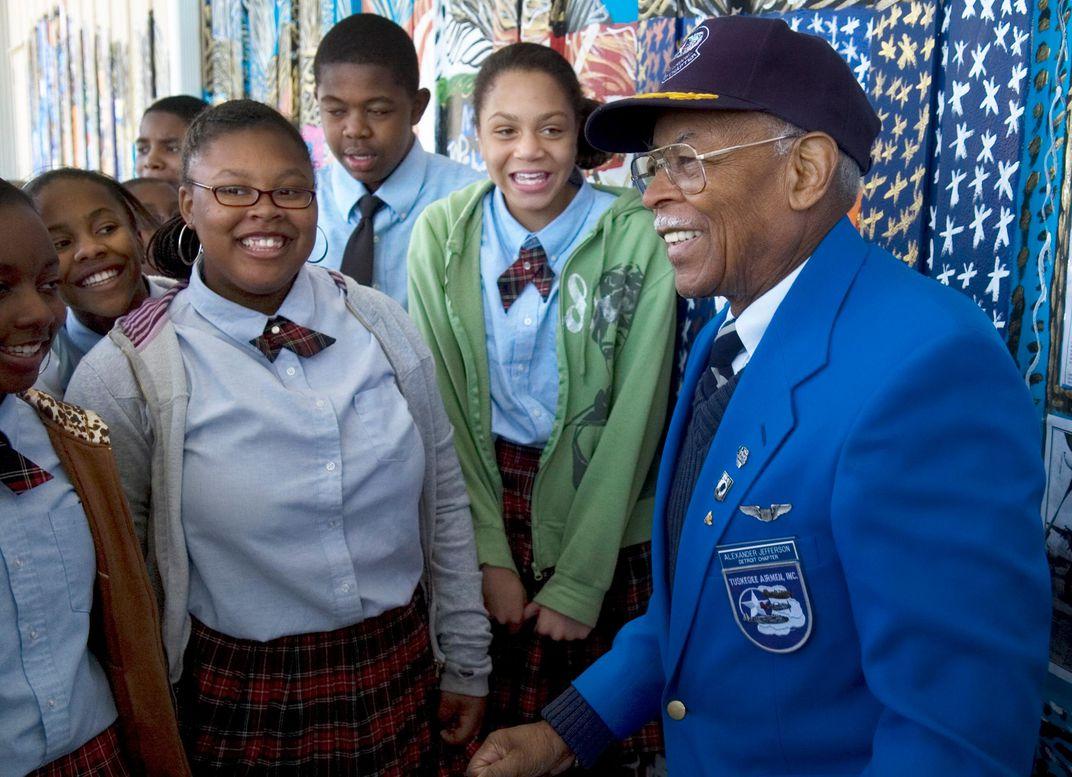 The Tuskegee Airmen became what many see as the catalyst to the eventual desegregation of all military services by President Harry S. Truman in 1948. In Washington, D.C., the Smithsonian's National Museum of African American History and Culture (NMAAHC) has an aircraft known as the "Spirit of Tuskegee" hanging from the ceiling. The blue and yellow Stearman PT 13-D was used to train black pilots from 1944 to 1946.
Media Contacts
Fleur Paysour
(202) 633-4761
Melissa Wood
(202) 297-6161