Museum News
Ta-Nehisi Coates and Harlem Globetrotters Lead Busy October Programming Schedule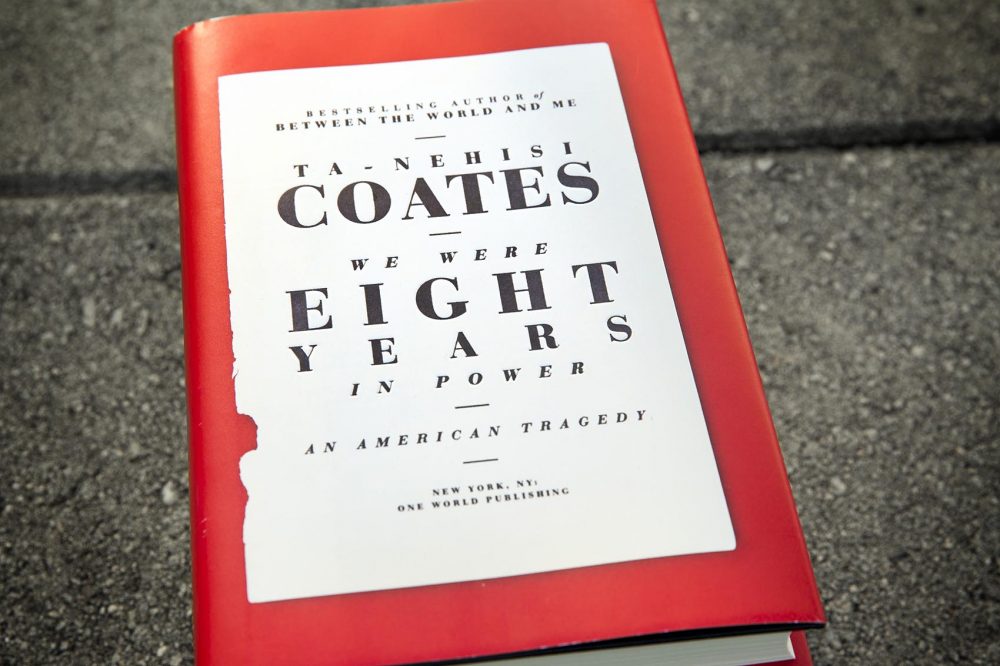 On the heels of its first anniversary, the National Museum of African American History and Culture's public programs return in full swing with a home-movie conservation workshop, film screening, book discussion and a two-day conference on African American faith traditions.
The first event, The Harlem Globetrotters Fight Racism, occurs today, Friday, Oct. 6, from 7 to 9 p.m. in the Oprah Winfrey Theater. Among others members, former Globetrotters Carl Green, "Sweet" Lou Dunbar and William "Pony" Wilson will join the museum's sports curator Damion Thomas to discuss the lasting impact of the 1950s-era Harlem Globetrotters, their unique style of play and their influence on the game of basketball. Registration is encouraged.
On Saturday, Oct. 7, from 7 to 9:30 p.m., the museum presents a preview of Marshall in the Oprah Winfrey Theater. Directed by Reginald Hudlin, the films centers around Connecticut v. Joseph Spell, an early trial in the career of Supreme Court Justice Thurgood Marshall (1908–1993). This case was one of the first to point to evidence of pervasive racism and anti-Semitism in the North and turned the NAACP's attention toward northern cities. A post-screening discussion features Hudlin and Wil Haygood. Haywood is a former Washington Post reporter and author of numerous biographies, including works on boxer Sugar Ray Robinson and Harlem-based congressman Adam Clayton Powell. The new film is based on Haygood's 2015 biography of Marshall. Registration is encouraged.
On Tuesday, Oct. 10, from 7 to 9 p.m., the museum partners with The Atlantic to host A Conversation With Ta-Nehisi Coates: We Were Eight Years in Power in Heritage Hall. Coates will discuss his book collection of essays in which he revisits each of President Barack Obama's eight years in office through his personal experiences. (This event has reached capacity.)
On Friday, Oct. 20, from 7:30 to 9:50 p.m., the museum presents art + justice with Amber Robles-Gordon in Heritage Hall. During this hands-on activity participants will interact with professional artists, work with a variety of techniques including in a variety of art practices, and explore motivations for creating art. The program's art projects are designed to accommodate all skill levels. Audiences can take home their creations. Tickets are $40 for the public, $30 for members and $20 for students. Registration is required.
In partnership with DC Public Library, the museum hosts Home Movie Day 2017: "America on the Move: Road Trips, Travel, and Family" Saturday, Oct. 21, from 10 a.m. to 4:30 p.m. DC Home Movie Day 2017 offers an opportunity for families to have their home movies inspected by professional media conservators and screened for the public in the museum's Family History Center. The museum encourages the public to bring home movies documenting vacations, family gatherings and home life. The museum will also feature its own home movie highlights in America on the Move in the Oprah Winfrey Theater. Registration is required.
The last program in October is hosted by the museum's Center for the Study of African American Religious Life: Recovering the Bones: African American Material Religion and Religious Memory. This two-day conference takes place all day Friday, Oct. 27, and Saturday, Oct. 28, in the Oprah Winfrey Theater. It explores the relationship between Black faith traditions and material objects. The conference brings together scholars from a variety of academic disciplines, including folklore studies, archaeology, religious history, literature, philosophy, anthropology, art history and ethno-musicology. Registration is required.