Althea Gibson, Hall of Famer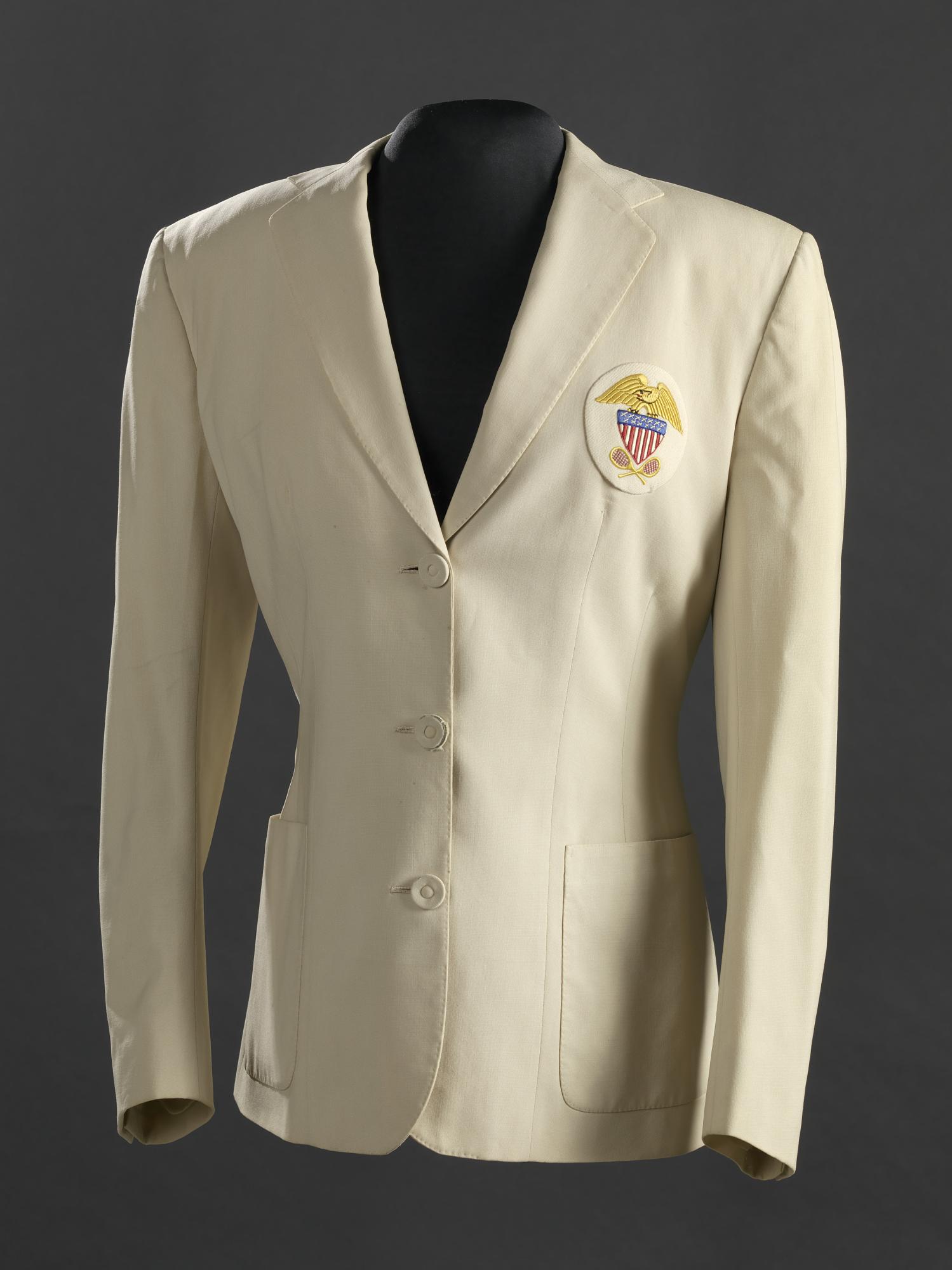 Before Serena and Venus, there was Althea, the first African American to participate in international tennis competitions and the winner of five Wimbledon titles. Among the artifacts in the Museum's collection is the blazer presented to Gibson (1927–2003) when she won the prestigious Wightman Cup women's tennis competition.
When Gibson won her first Grand Slam event in 1956, she was the first person of color to do so, and would eventually go on to win 11 major titles. In 1957 and 1958 she won both Wimbledon and the U.S. Nationals. Gibson was an accomplished athlete who excelled in other sports, having played basketball and table tennis while attending school in Harlem, NY. She was also the first African American woman to join the Ladies Professional Golf Association tour. In 1971, Gibson was inducted into the International Tennis Hall of Fame and in 1980, was among the first women inducted into the International Women's Sports Hall of Fame.