Architectural Design, The Corona
Dubbed the "Corona," the three-tiered, metallic façade on the building derives from multiple sources. The trapezoidal, stacked shape takes inspiration from the top portion of a sculpture by Olowe of Ise, an early 20th-century Yoruban craftsman. Olowe's wooden sculptures were created for use as columns, holding up the porches of shrine houses and traditional dwellings.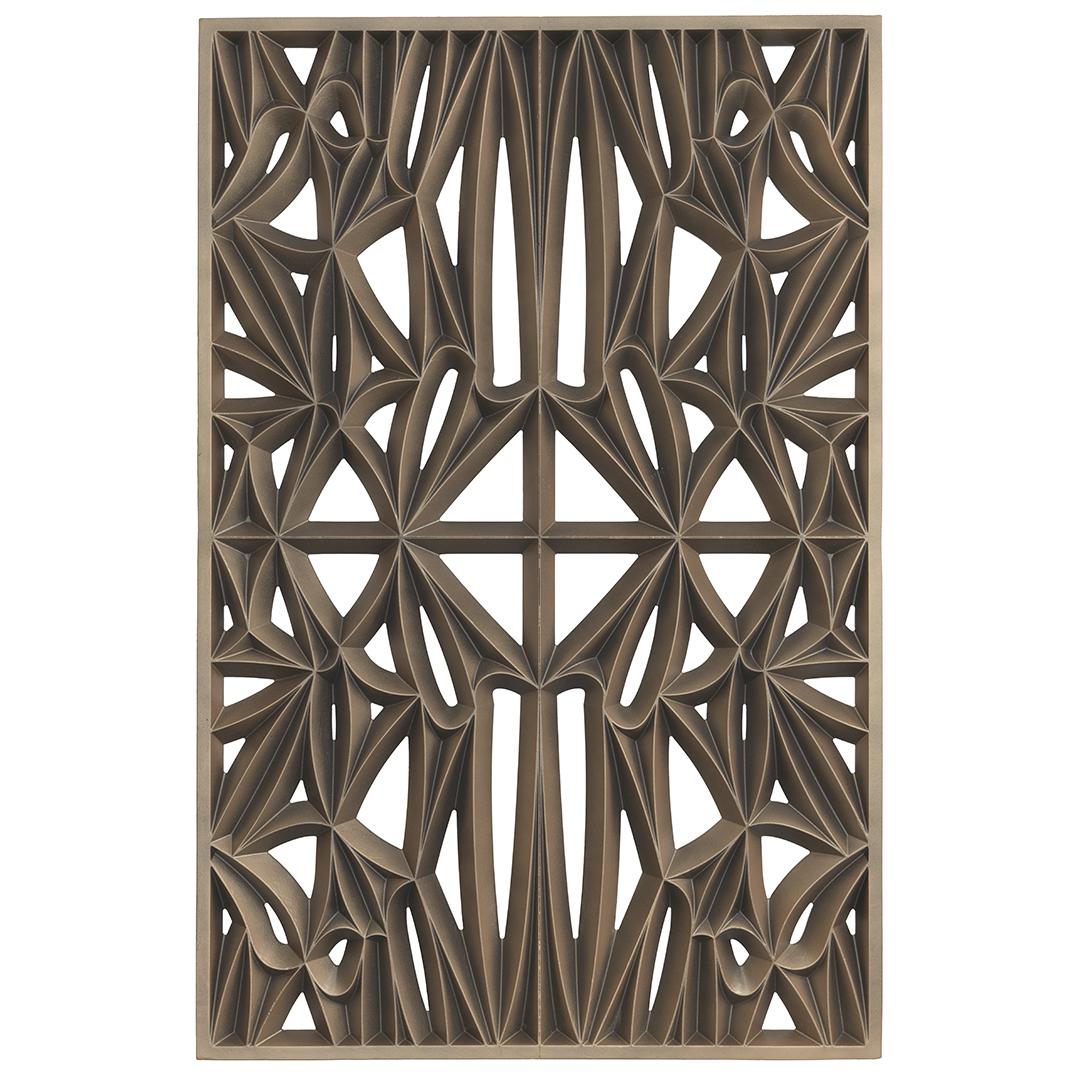 The architects designed the upward angles of the Corona to match the angle on the capstone atop the nearby Washington Monument. The Corona's bronze-colored open-weave panels pay homage to the elaborate craftsmanship of enslaved and free African American artisans and metalworkers in South Carolina and Louisiana. The panel openings help to moderate the amount of light and heat entering the building, keeping it cool but well-illuminated. The luminescent bronze color of the Corona brings distinctly darker tones to the National Mall, introducing an impressive building that is both an architectural marvel and sustainable enterprise.