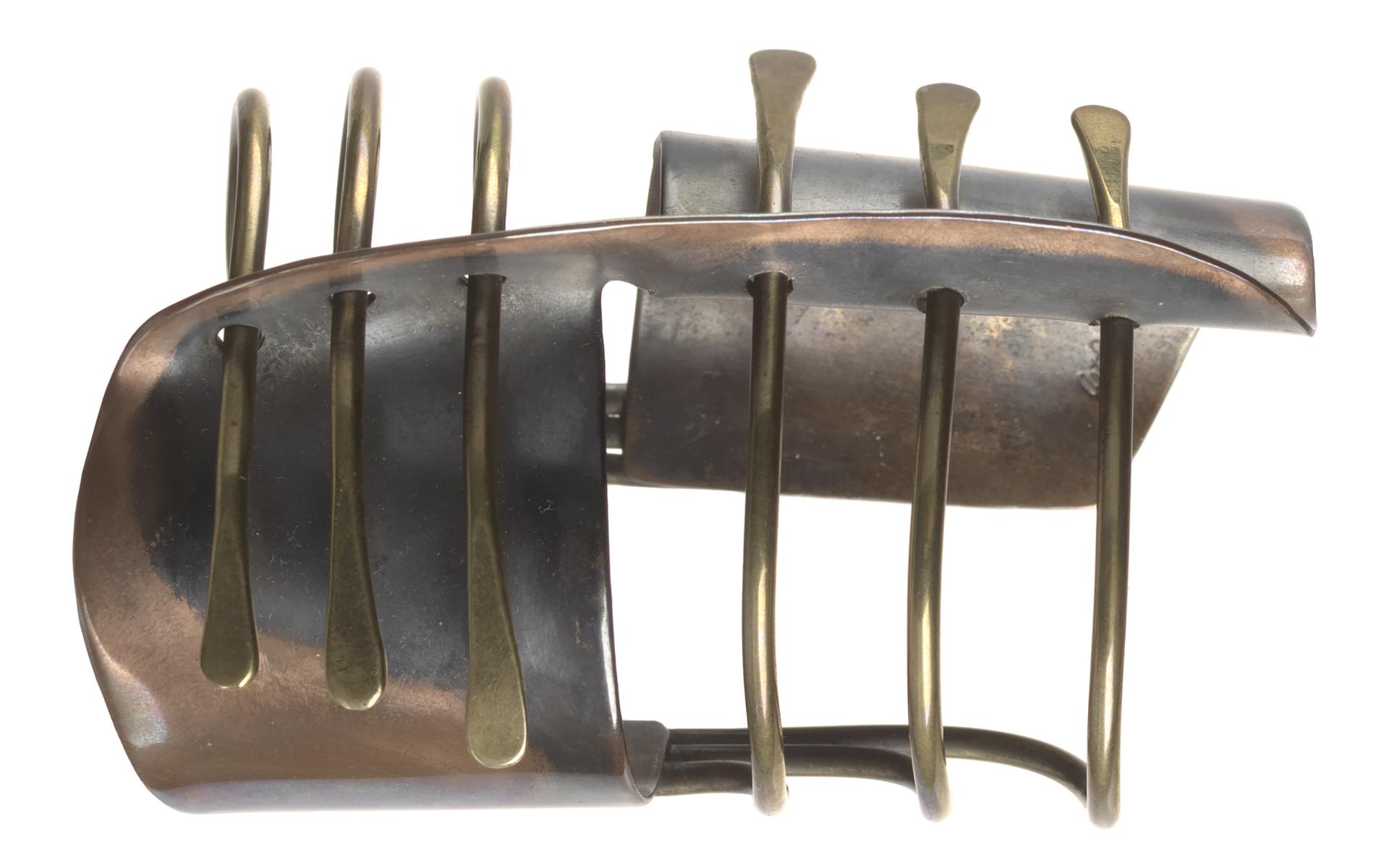 Art Smith (1917–1982) was a major figure in the modernist art movement in America.
Art Smith was born in Saint Lucia, Cuba, to Jamaican parents, later settling in Brooklyn, New York. Growing up, Smith had a strong connection to his family and heritage. His older sister, Ina, taught him Spanish and she and their mother, Mary, bought him his first art supplies.
In the 1940s, Smith volunteered at the Children's Aid Society in Harlem, where he met his soon to be mentor, Winifred Mason, a pioneer in African American Jewelry. Working at Mason's shop in Greenwich Village, Smith learned how to combine his sculptural art background into the "wearable art" style of jewelry. Although composed of complex and detailed metal, Smith made sure his jewelry was always comfortable and wearable. His choice of using metal and copper rather than silver and gold made his jewelry more affordable for all social classes in America, hinting at his political beliefs.
Smith opened his first store in New York City's predominantly Italian jewelry district, but soon left due to racial tensions and discrimination. His second store on West Fourth Street became the jewelry haven of Greenwich Village, an area that welcomed new forms of art, music, and writing. 
Smith was open about his sexuality, never hiding that he was gay, which was one of the reasons he felt much more comfortable in the Village. He was an activist for both African American and gay rights. Smith became so successful and popular that his work was sold in mainstream stores such as Bloomingdales and boutiques across the country. Smith's works were featured in Harper's Bazaar, Vogue, and The New Yorker. His most famous commissions were a brooch designed for Eleanor Roosevelt and a pair of cufflinks for Duke Ellington. Smith died as a result of heart disease in February 1982 in Brooklyn, New York. NMAAHC acquired Art Smith's personal papers in 2018.