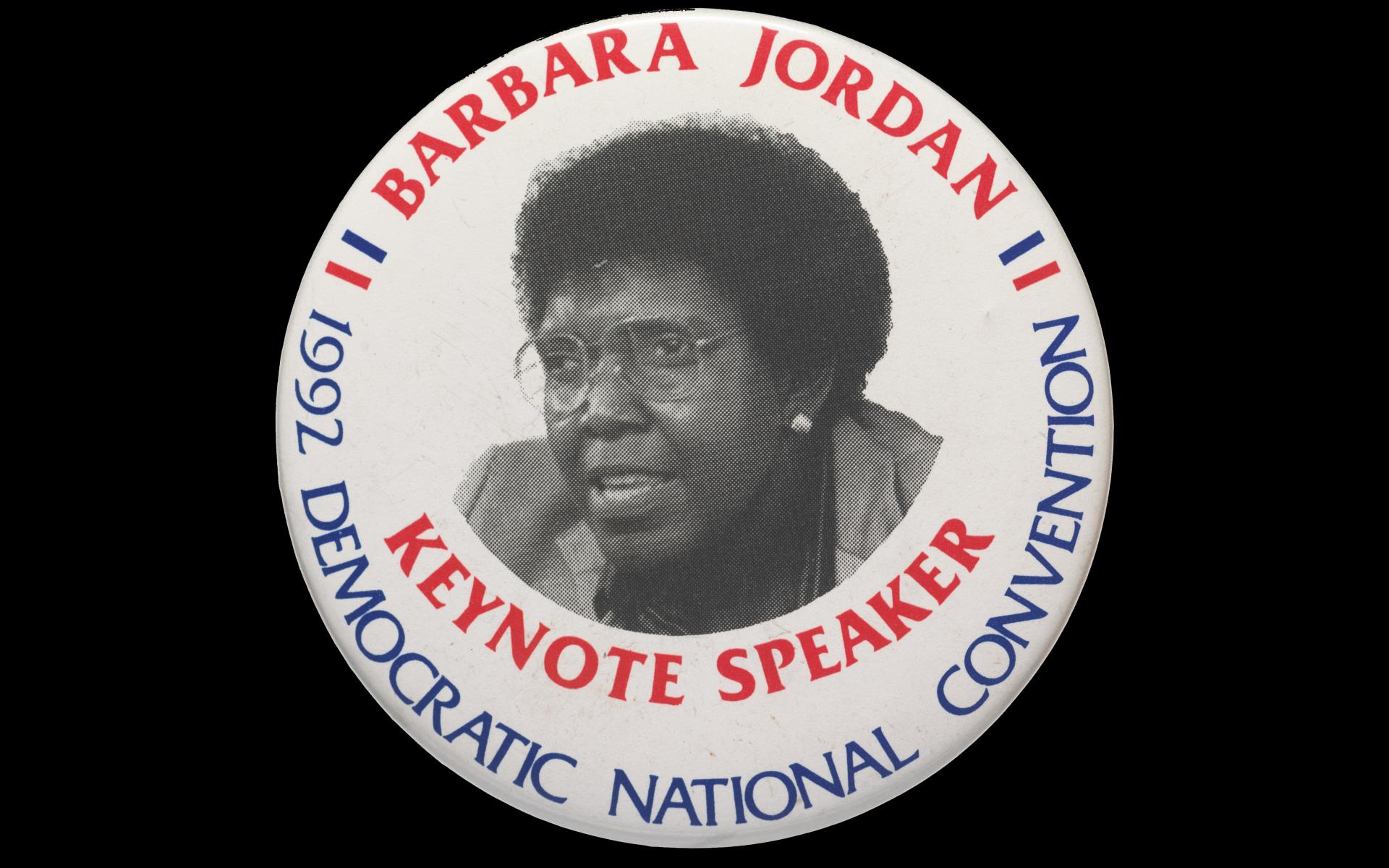 Barbara Jordan
(1936–1996)
Barbara Jordan (1936–1996) was a lawyer, politician, and university professor from Houston, Texas.
Barbara Jordan was born in Houston Texas's Fifth Ward. Her father was a Baptist preacher and her moth was a teacher in the chuch. Jordan graduated magna cum laude from Texas Southern University in 1956 and from Boston University Law School in 1959. Originally determined to practice law in Massachusetts, she instead returned to Texas and set up a small law firm while working as an administrative assistant for a county judge to make ends meet.
Working as a volunteer for the Democratic presidential candidate John F. Kennedy and his running mate, Texas senator Lyndon B. Johnson inspired Jordan to enter politics. She was unsuccessful in bids for the Texas House of Representatives in 1962 and 1964, but won a seat in the Texas Senate in 1966, becoming the first black state senator in Texas since 1883. A staunch advocate for social equity, Jordan was reelected for two more terms and eventually served as the first black woman in American history to preside over a legislative body when she was elected president pro tem of the Texas Senate in 1972. During her time in the Texas Legislature, Jordan sponsored or cosponsored more than 70 bills.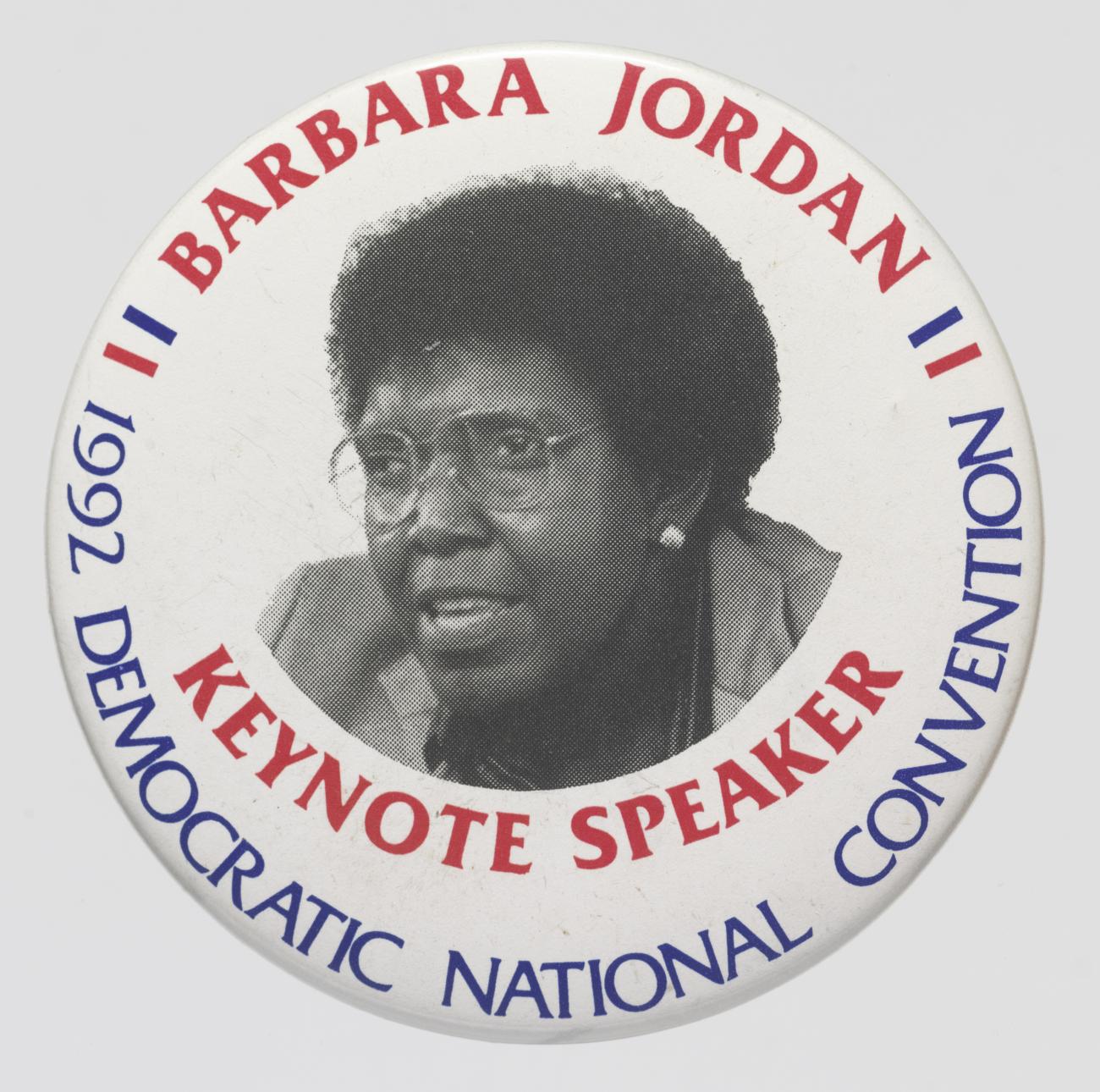 In 1972, Jordan was one of two African Americans elected to the U.S. House of Representatives. She was appointed to a coveted seat on the House Judiciary Committee. From 1973 to 1979, she was an outspoken member of Congress, taking part in landmark decisions such as the U.S. involvement in Vietnam, federal aid to public schools, legal aid for the poor, minimum wage, and the impeachment of President Richard Nixon. In 1976, Jordan became the first African American woman to deliver a keynote address at the Democratic National Convention. In 1992, Jordan again gave a keynote address at the Democratic National Convention advocating an agenda of change for the Democratic Party. 
Jordan retired from politics in 1979 and became a professor at The University of Texas at Austin. In 1973, Jordan was diagnosed with multiple sclerosis and by 1992 she was confined to a wheelchair.
Jordan was fiercely guarded about her private life but lived with her companion Nancy Earl for over twenty years. Despite speculation, neither Jordan or Earl addressed the nature of their relationship. Jordan died of complications from pneumonia on January 17, 1996, in her home in Austin, Texas.