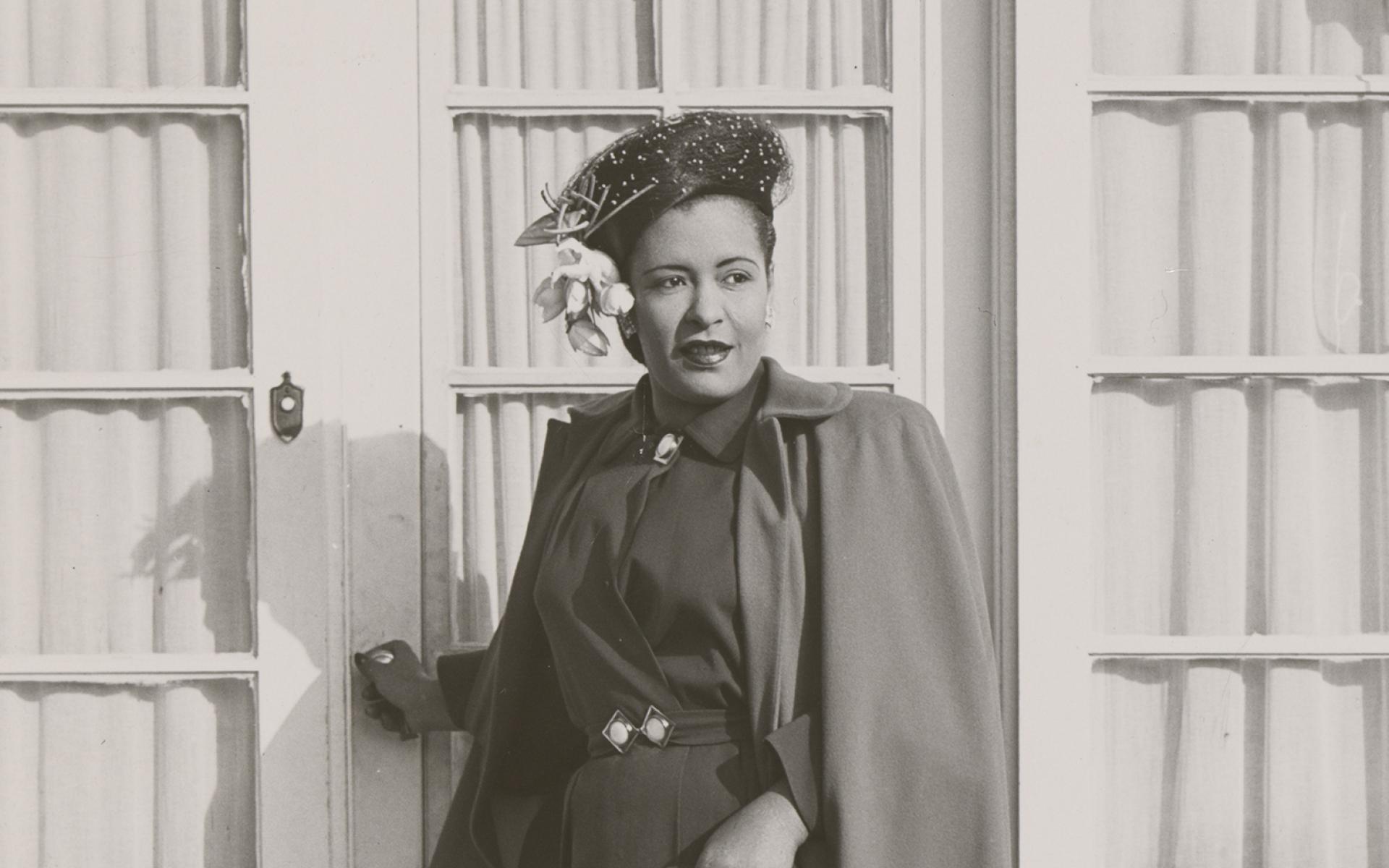 Billie Holiday
(1915–1959)
Billie Holiday (1915–1959) was an American jazz singer, songwriter, actress, and an icon in American culture. 
Billie Holiday was born in Philadelphia to a teenage couple Sarah Julia "Sadie" Fagan and Clarence Holiday. As a young singer Hoiday became part of the vibrant Harlem Renaissance scene, performing in nightclubs and jazz clubs. At only eighteen, she recorded her first record as part of a studio group led by Benny Goodman. Her career quickly grew as she recorded songs with Teddy Wilson and began a long partnership with Lester Young, who gave her the nickname "Lady Day." In 1938, she was invited to headline an orchestra by Artie Shaw. Holiday became the first African American woman to work with an all-white band. One of her most famous songs, "Strange Fruit" was based on a horrific and detailed account of a lynching in the South. Many scholars now consider it one of the first protest songs of the Civil Rights Movement.
Her autobiography Lady Sings the Blues became a top-seller focusing on her complicated and often difficult life. Throughout her life, Holiday faced many personal tragedies and became addicted to drugs. She served a prison sentence and reportedly had several dalliances with her fellow women prisoners. Holiday was open about her bisexuality despite not being socially acceptable at the time. After years of substance abuse, Holiday's body had grown weary of the abuse and she died from heart failure on July 17, 1959, at age 44.
View objects relating to Billie Holiday
Top image: Photograph of Billie Holiday and her dog Mister by David Hawkins, ca. 1948. 2013.46.25.89