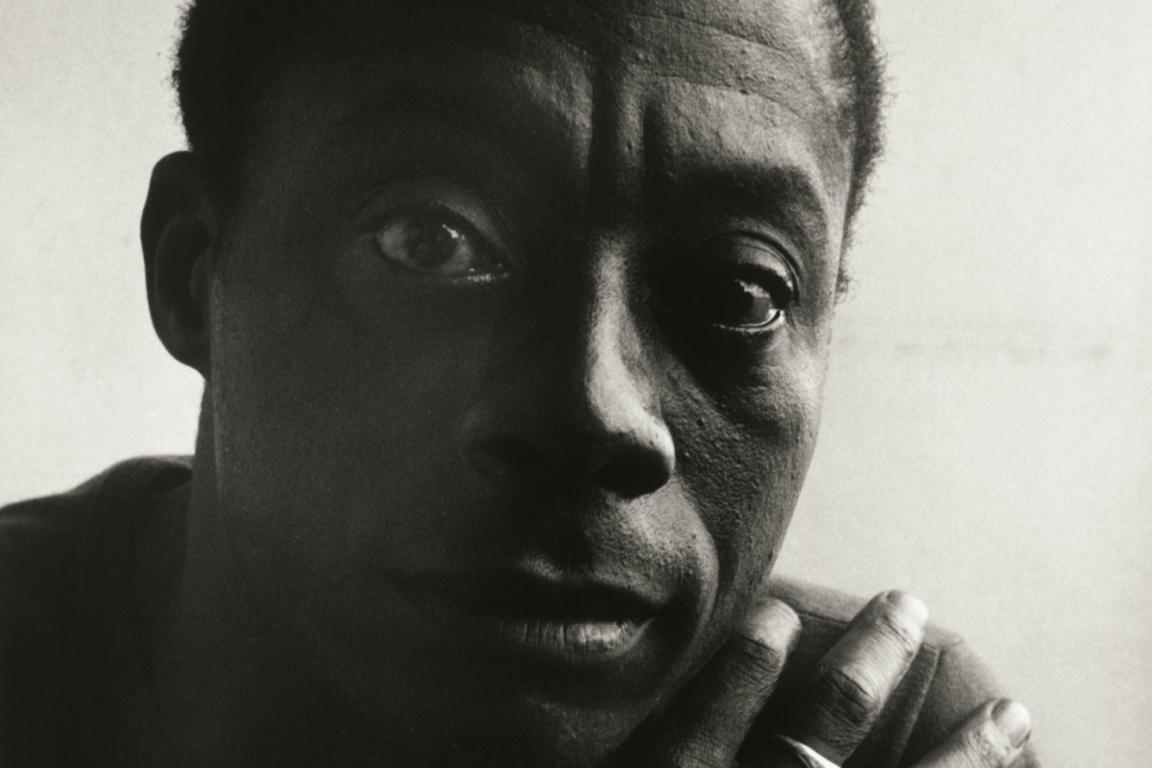 James Baldwin. Collection of the Smithsonian National Museum of African American History and Culture, © Sedat Pakay 1964
"One writes out of one thing only - one's own experience," the author James Baldwin penned in "Notes of a Native Son," his 1955 collection of essays on issues of race in America and Europe. "Everything depends on how relentlessly one forces from this experience the last drop, sweet or bitter, it can possibly give."
Baldwin's poetic words foretold his immense body of literature. His writings would probe the American conscience, from his viewpoint as a black, gay man raised in the impoverished neighborhoods of Harlem. But the human condition that Baldwin so masterfully observes and interrogates in his writings transcends his place in history and remains relevant many generations after their publication.
Born in 1924, Baldwin was the eldest of nine children brought up in a household struggling to rise during the most punishing economic depression in the nation's history. As a teenager, he followed his stern stepfather into the clergy. But, he quickly broke away from the pulpit to pursue a passion for writing with the encouragement of Harlem Renaissance artist and life-long friend Beauford Delany.
Those early years engulfed in poverty and religion would influence Baldwin's work for life, even as they took him far from the streets that forged him. In 1948, he followed the path of fellow writer Richard Wright and numerous African American artists before him to Europe.
Fleeing the racial oppression of America gave Baldwin the distance to examine his homeland - and his identity within it - with a keen and uncompromising eye that would define his work.
From his residence in France, Baldwin wrote his debut novel "Go Tell It on the Mountain" (1953) and the progressive novel "Giovanni's Room" (1956). The latter stoked controversy for its exploration of same-sex love. From 1961 to 1971, Istanbul became the backdrop for Baldwin's writing. A city situated at the cultural crossroads of East and West, it was there that he wrote such renowned works as the novel "Another Country" (1962), essays "The Fire Next Time" (1963), and play "Blues for Mister Charlie" (1964). From abroad, he wrote about America's structural, cultural, and physical violence against African Americans and other marginalized groups.
Despite his distance, Baldwin and his work remained deeply American. He often returned to the United States as a speaker and activist during the most tumultuous years of the civil rights movement, and frequently communicated with civil rights leaders living in the U.S. through letters. Many of these correspondences are on display at the National Museum of African American History and Culture within the Making a Way Out of No Way exhibit. Alongside the mixed media of Baldwin's passport, manuscripts and photographs, these letters offer an intimate window into an author who already shared so much of himself.
Baldwin participated in the March on Washington (1963), marched from Selma to Montgomery, Alabama (1965), and testified before Congress in 1968 in support of a bill that would ultimately lead to the creation of the Museum.
"A writer is by definition a disturber of the peace. He has to be," Baldwin said later. "He has to make you ask yourself, make you realize that you are always asking yourself, questions that you don't know how to face."
The themes of Baldwin's most notable works, the struggle for racial and sexual equality and its toll on the individual, still resonate with audiences more than 30 years after his death in 1987.
We have been proud to invite all Americans to honor Baldwin's work and witness his words told on screen. Among the multiple events we've held illuminating Baldwin's contributions, we hosted director Raoul Peck for a discussion of "I Am Not Your Negro." The 2016 Oscar-nominated documentary is rooted in Baldwin's unfinished manuscript, "Remember This House," containing personal recollections of Martin Luther King Jr., Malcolm X and Medgar Evers. We were especially delighted to welcome Baldwin's niece and nephew for that viewing. These events help our Museum guests to connect the contributions of great African American public intellectuals and writers like Baldwin to our understanding of society as it exists today.