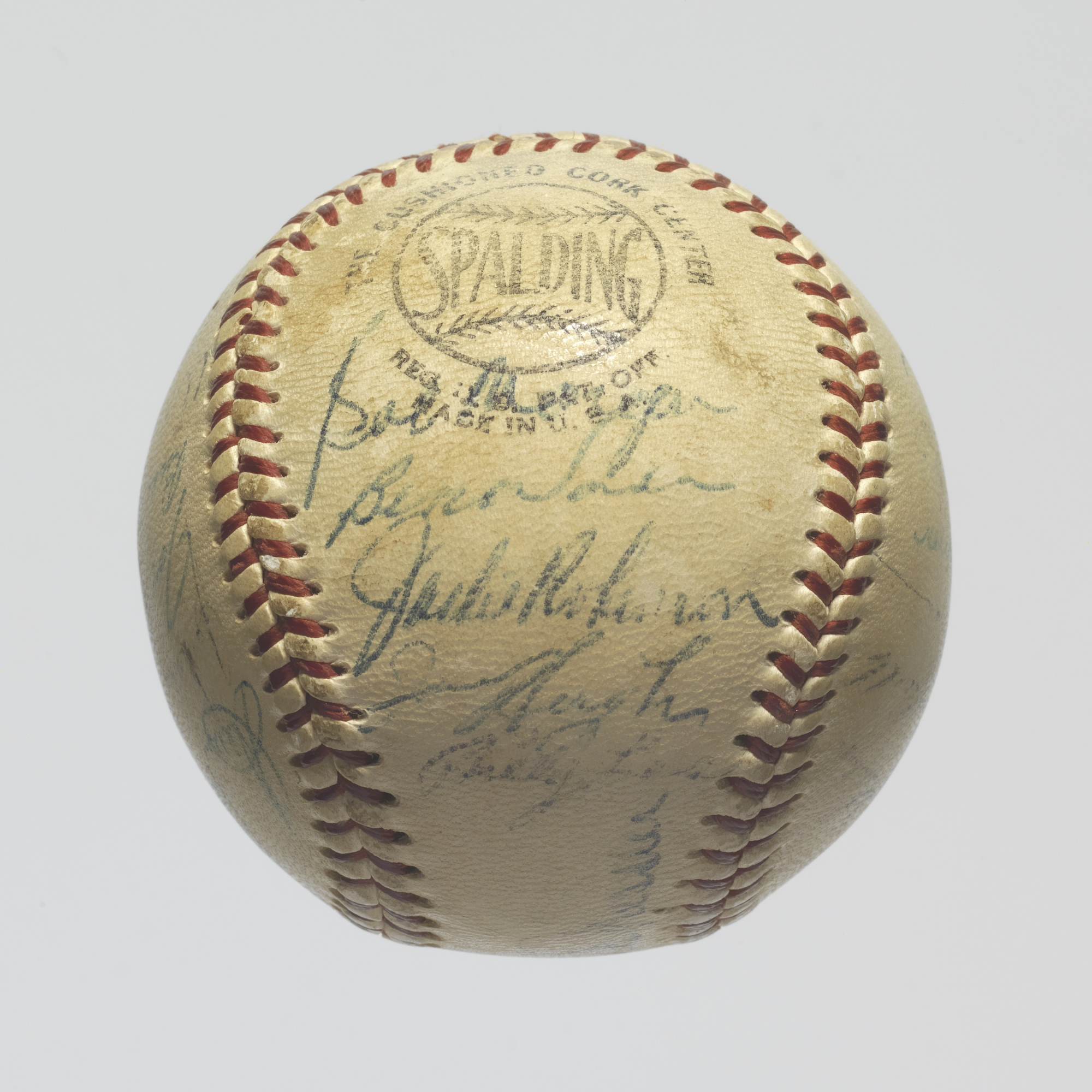 Collection of the Smithsonian National Museum of African American History and Culture
For the first half of the twentieth century, Major League Baseball excluded African American players from their rosters. Most black players turned to the Negro Leagues to showcase their skills on the national level. In 1945, Brooklyn Dodgers General Manager Branch Rickey decided to take the first step to integrate the Major Leagues.
Rickey had already begun scouting the Negro Leagues in search of potential players to add to the Dodgers' roster when he identified Jackie Robinson of the Montreal Royals as a potential pick. After an extensive interview with Robinson about whether he could handle the racism he would endure on and off the field, Rickey offered Robinson a contract to which Robinson agreed. Two years later, on April 15, 1947, Robinson played his first game in the Major Leagues, making him the first African American player in the professional baseball's modern era. Robinson and other early African American players on the Dodgers' roster, Roy Campanella, Joe Black, and Jim Gilliam, all signed this baseball in 1953.
Explore more objects related to our National Pastime from our Collection.