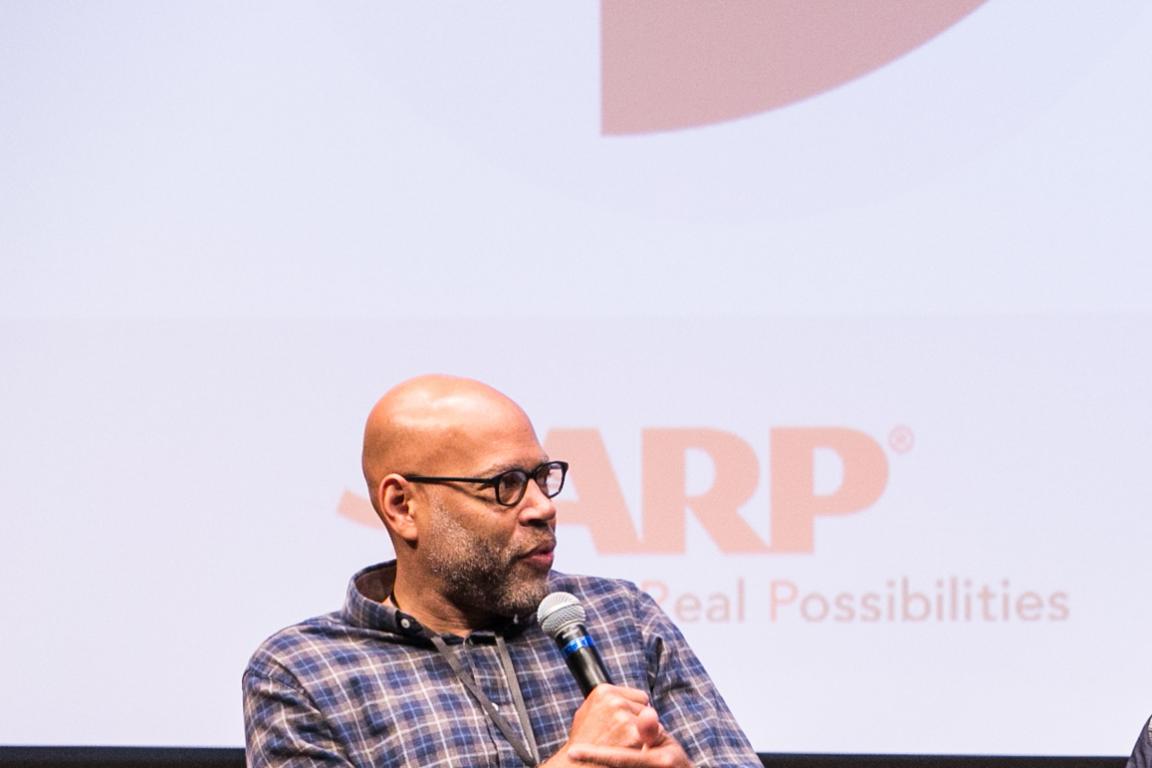 Post screening discussion on Film: Take This Hammer (Photo: Anthony Wright/NMAAHC)
The Smithsonian African American Film Festival presented by the National Museum of African American History and Culture is underway.
An inaugural event, the Festival is a unique four-day cinematic experience celebrating African American visual culture and film.
Film Screenings
The Festival showcases historical and contemporary media works that encompass the African American experience in a setting designed to foster engagement among filmmakers, scholars, and the public.
Featured films range from works within the Museum's collections to "black classics," and newly created films by emerging filmmakers. Post Screening Conversations immediately follow film screenings providing the opportunity to hear from the filmmakers, cast, and crew.
Black Panther Costume Exhibit
We were honored to have on display for the first time the Black Panther's hero costume, worn by Chadwick Boseman.
"Part of the Museum's mission is to be able to tell dynamic stories that really showcase strength and bravery and resilience and creativity and talent and fortitude. And I think that this costume, like so many objects in the museum, symbolizes that."
- Rhea Combs
NMAAHC Curator of Photography and Film
Master Classes
Master Class instructors will share examples from their work as a basis for discussing best practices in their specialized fields. Attendees will have the opportunity to engage with instructors, to receive critical insights that directly relate to their individual projects.
Exchanges
Exchanges are open forums to share ideas about film production and the archive of the moving image.
Winners of the Juried Competition Film Awards
Over 225 films were submitted for consideration in the Festival's Film Awards, and 15 films were a part of this year's competition. The top honors were presented to:
Socially Speaking
Recent social posts on the Smithsonian African American Film Festival.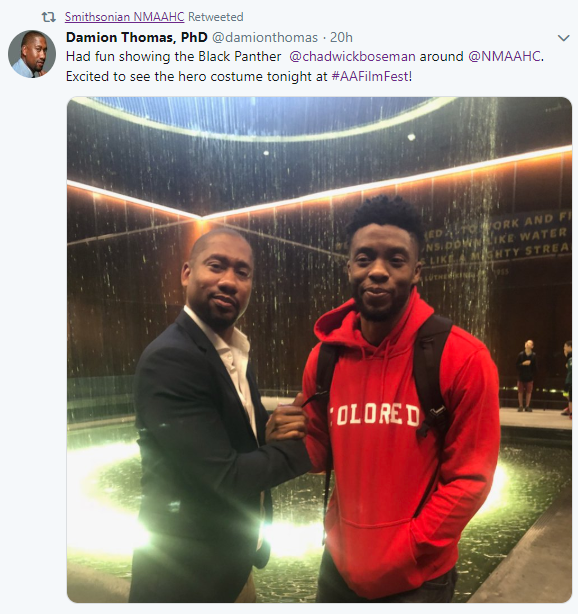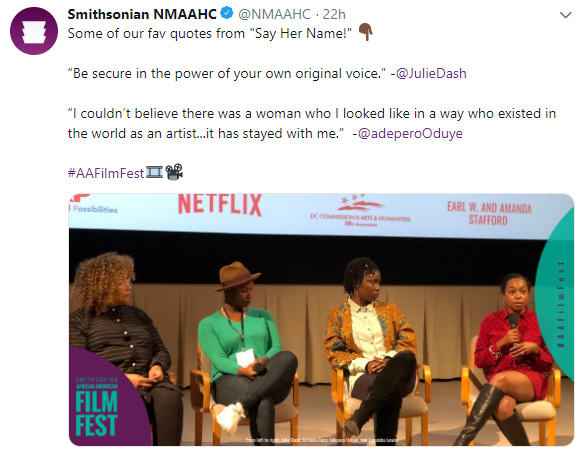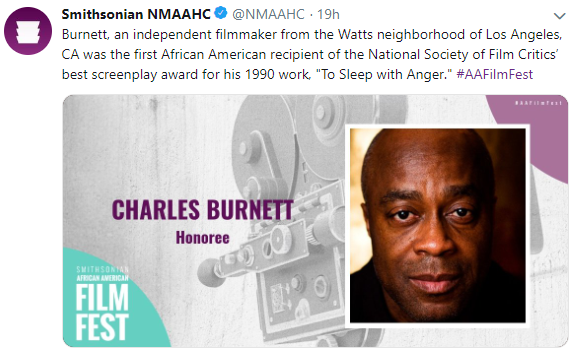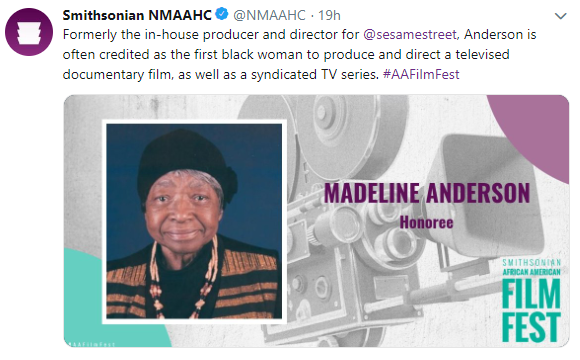 Through film, African Americans have fought against stereotypes and captured the beauty and complexity of the Black experience, our collective ingenuity, and undisputed resilience. Like the 40,000 objects in the Museum's permanent collection, the Film Festival will continue the tradition of great storytelling that is steeped in history, is culturally profound, and reveals the range of human spirit.

Lonnie G. Bunch III, Founding Director & Kinshasha Holman-Conwill, Deputy Director

National Museum of African American History and Culture