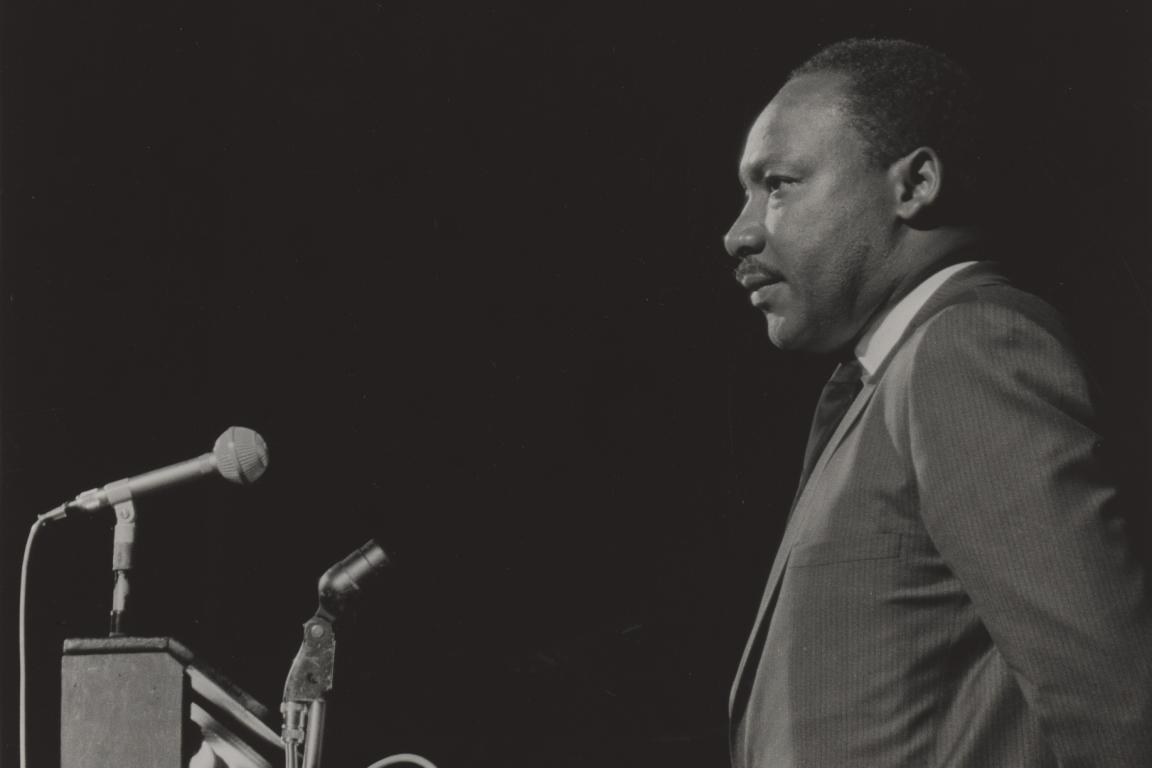 From the Collection, © Robert Houston
Activists like George Wiley with the National Welfare Rights Organization, Johnnie Tillmon with Aid to Needy Children Mothers Anonymous, and Marian Wright through the National Association for the Advancement of Colored People were also tackling poverty as a national concern. By the mid-1960s, Martin Luther King Jr. and the Southern Christian Leadership Conference were addressing economic justice in places like Los Angeles, Chicago and Boston. King challenged the nation's opportunity gaps he believed stood between the American dream and the nation's realities.
And as long as America postpones justice, we stand in the position of having these recurrences of violence and riots over and over again.

Dr. Martin Luther King, Jr.

April, 1967
King believed discrimination and a lack of access to opportunities would spark unrest in urban centers. As King predicted, uprisings occurred in nearly 150 cities, including Newark, New Jersey, and Detroit, during the "Long Hot Summer" of 1967.