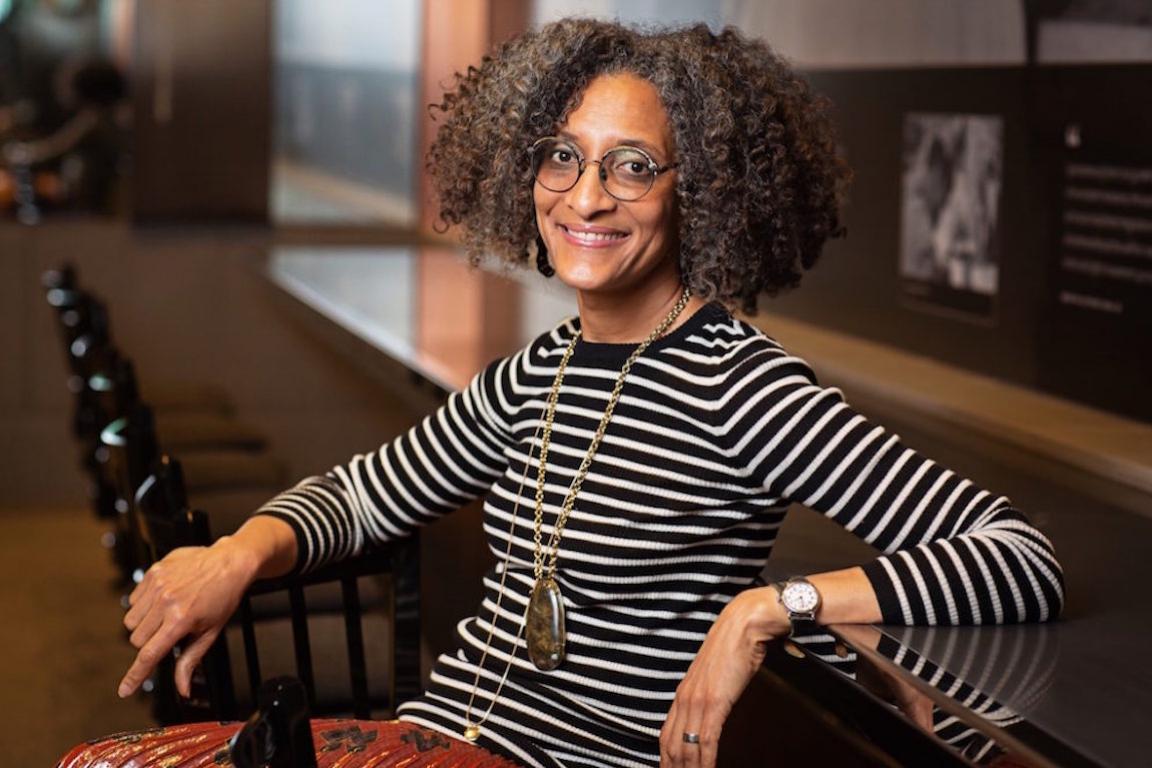 Chef Carla Hall at Sweet Home Café
The Museum's Sweet Home Café serves 2,500 meals per day and caters to the taste buds of many. Our Culinary Ambassador Chef Carla Hall is offering a few hosting tips for this holiday season!
Because there is so much pressure to raise the bar during the holidays, people tend to forget that they already know how to cook some amazing things. To lessen the stress, Chef Hall recommends cooking what you have already mastered and adding a little flair to make it special for the holidays.
"For example, my Grandmother's five flavor pound cake—we make it all year long, but during the holidays I will dress it up with a lemon glaze and candied cranberries. So, it's the same cake and I dress it up for the holidays, but I know it so well that it doesn't add any mental stress to my day."
In the African American community, at most tables, the sides are as important as the main dish. Keeping food warm can be a struggle if you are depending on only the stove, Chef Hall reminds us that there is value in our everyday small kitchen appliances as well. Crockpot slow cookers can be best your best friend during the holidays. They'll help keep the tasty side dishes piping hot while you prepare your mains.
Think about using your slow cooker for your mashed potatoes, gravy or your greens. #Thanksgiving

Chef Carla Hall
This is the time of year that many families pull out their china or eat in the formal dining room. Dressing up the table is a great way to set the mood for special occasions.
"A simple thing when you're dressing up the table, use wrapping paper. Wrapping paper as a table runner is such an easy way to get a pop of color and when the dinner is over you ball it up and throw it away."
Have a Dirty Dish Strategy
After the food, fun, and laughter of a great holiday meal, there's only one thing blocking you from kicking back and enjoying a piece of delicious pecan pie: dishes. In order to save yourself a few broken plates and missing forks, Chef Hall recommends creating a plan to ease the stress of post-meal cleanup.
"Have a bin with soap and water in it for your forks and knives to soak in. You can also stack the dirty dishes and have a designated place for the table scraps to be placed. You can set up this station [outside of the kitchen] so it will not take up space where everyone has gathered."
Want to learn more about the culinary traditions of African American families?