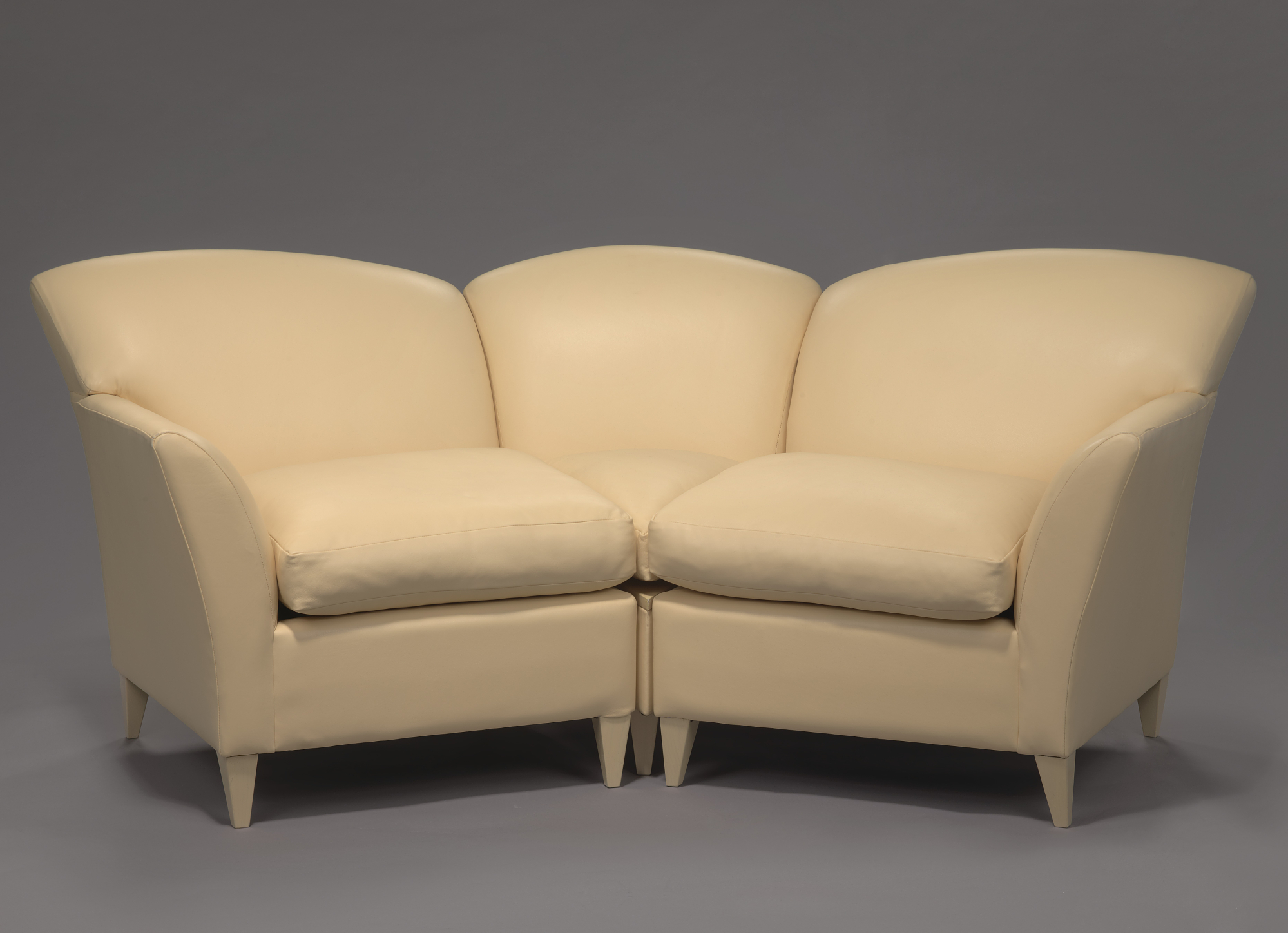 Couch from the set of The Oprah Winfrey Show, Gift of Oprah Winfrey
Oprah Winfrey is a media mogul, talk show host, actress, producer, and philanthropist. She is best known as host of The Oprah Winfrey Show, which aired for 25 seasons, from 1986 to 2011. Born in Kosciusko, Mississippi, Winfrey' career took off when she moved to Baltimore in 1976 to host People Are Talking. She was then recruited by a Chicago television station to be a part of a morning show, where she would later become the host of her own, wildly popular program. In 2011, she launched her own television network, the Oprah Winfrey Network (OWN) and in 2013, President Barack Obama awarded her the nation's highest civilian honor, the Presidential Medal of Freedom. A passionate entrepreneur, Winfrey is the first African American woman billionaire.
Her couch from the Harpo Studios in Chicago, and several other items she donated to the museum, are on display as part of the exhibition, A Changing America: 1968 and Beyond.