One of the ways OSP fulfills its mission is by providing conference support for organizations that build institutional capacity and provide professional development opportunities on a regional, national and international level with strategically broad reach. These activities have an impact that is difficult to replicate by partnering with individual museums. Learn more about the conferences that OSP is supporting in 2018 below.
Museums Association of the Caribbean

The Museum Association of the Caribbean's 29th Annual General Meeting & Conference will be hosted by the Barbados Museum & Historical Society in partnership with the EU-LAC-Museums project, and the University of the West Indies (UWI). The conference aims to bring together professionals and students working in museums and historic sites from across the globe to address the ways in which museums conceptualize communities and communities engage with museums for the benefit of all. This year's theme is "Museums and Communities: Concepts, Experiences, and Sustainability." Learn more about MAC and the 2018 conference in Bridgetown, Barbados. Online conference registration will close on October 31. 
National Association for Interpretation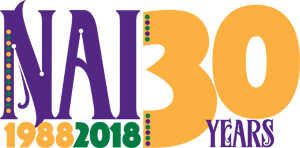 The National Association for Interpretation celebrates its 30th anniversary this year. The theme for the 2018 NAI National Conference, "It's Our Time," provides an opportunity to look at the past, present, and future of interpretation. It's an opportunity to reflect on the important role interpretation has played in the past, to analyze the profession in the present, and improve our craft so that we can shape a better future. The conference will be held at the New Orleans Marriott (located at 555 Canal Street) in New Orleans, LA from November 27 – December 1, 2018. The simultaneous celebration of New Orleans' 300th anniversary makes it the perfect host city for 2018. Conference registration is now open. Learn more about NAI and the 2018 conference in New Orleans, LA. 
collaborate with us
To explore a partnership with our office, please use our online form to submit your questions.