Historically Black Colleges and Universities: Guardians of African American History & Culture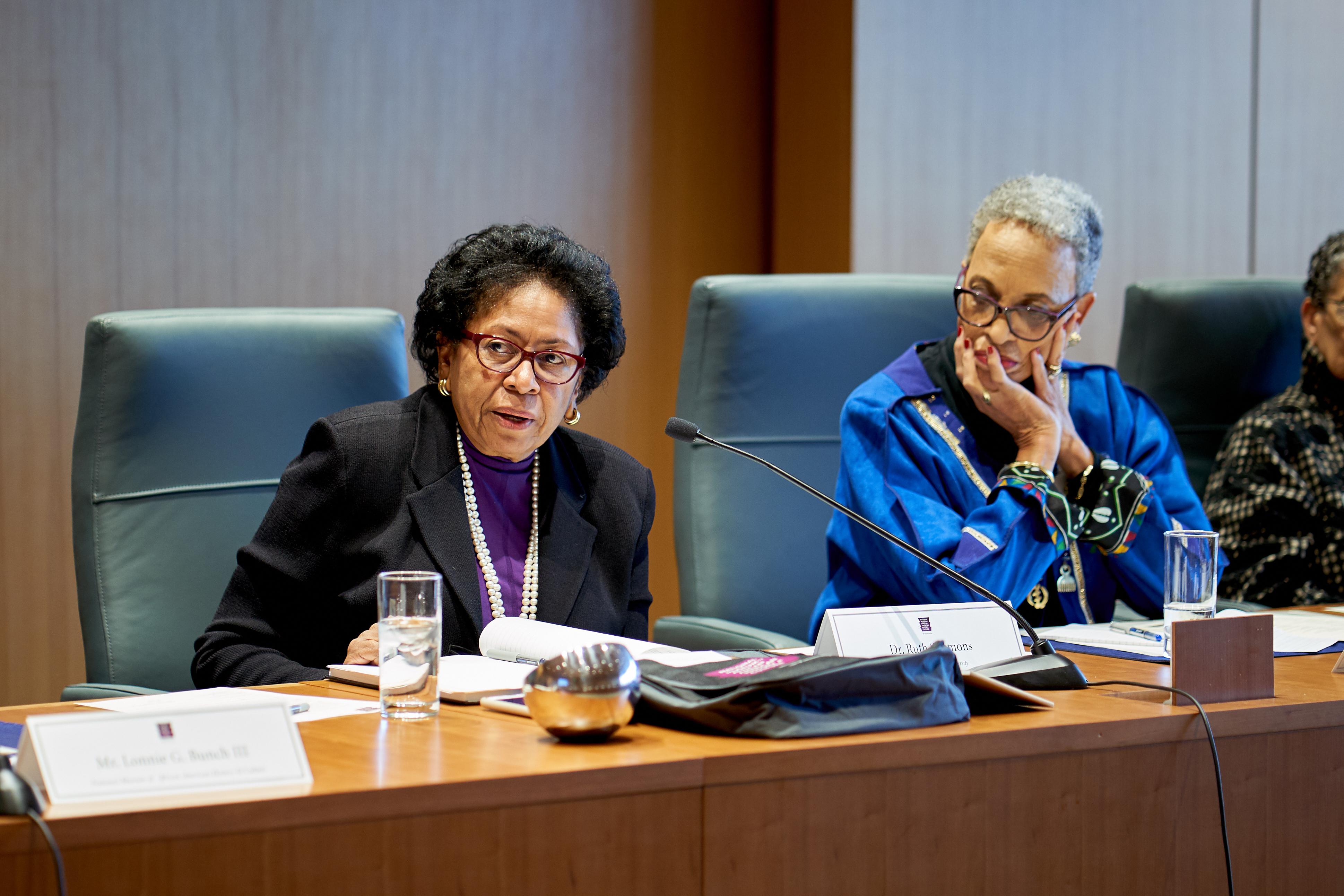 The enabling federal legislation of the Museum specifically identifies Historically Black Colleges and Universities (HBCUs) as a constituency with whom the national museum should collaborate. Dating back to the latter 19th century, and established to serve African Americans at a time when they were prohibited from attending predominantly white institutions of higher-learning, HBCUs remain today not only beacons for leadership and scholarship in a diverse range of disciplines, but continue their lesser known roles as repositories of fine art, archives and material culture that document African American history and culture.
On December 4-5, 2018, the Office of Strategic Partnerships at the National Museum of African American History and Culture (NMAAHC) hosted the inaugural HBCU Leadership Summit, convening ten select HBCU Presidents and Directors of their respective campus museums and archives.The Summit focused on the importance of HBCU cultural institutions and their central role in preserving the legacy of persons of African descent in this country, African American history broadly, as well as the greater African diaspora. The facilitated conversation between University Presidents and Directors centered on the unique positioning of HBCU cultural institutions, and how strategic commitment from the President's office can better position the resources of HBCU museums and archives, into the student experience, faculty development and retention, curriculum development, educational programming, and funding opportunities. Learn more about the inaugural HBCU Leadership Summit.
Association of African American Museums
One of the most important OSP collaborative partnerships is with the Association of African American Museums (AAAM). Formed in 1978, AAAM is a non-profit member organization established to support African and African American focus museums nationally and internationally, as well as the professionals who protect, preserve and interpret African and African American art, history and culture. Because of AAAM's position as the largest convener of and resource for African American museums in the United States, The Museum and AAAM have established a strong collaborative relationship. For the past three years, the Museum has provided conference program sponsorship, administrative support for AAAM's annual meeting and engaged with the AAAM board in conversations around potential projects of mutual benefit. The Museum will serve as host for the 2017 AAAM annual meeting, planning for which has been underway for months.
In FY16, OSP collaborated with AAAM in a number of arenas. For the FY16 AAAM Annual Conference in Riverside, CA, OSP provided administrative assistance and sponsored conference activities that supported leadership development opportunities as well as educational programs that supported capacity building and access to educational resources. OSP also developed and coordinated an on-site resource center featuring "speed mentoring" sessions which paired up seasoned museum leaders with emerging museum professionals.
In addition to its direct work with AAAM, OSP offers many of its professional development programs exclusively to the AAAM membership. Our relationship with AAAM serves as a collaborative model in its balance of partner benefits: as OSP provides support and the sizable resources of the NMAAHC and the Smithsonian Institution, AAAM provides invaluable access to the field and data that is essential to fulfilling OSP's mission.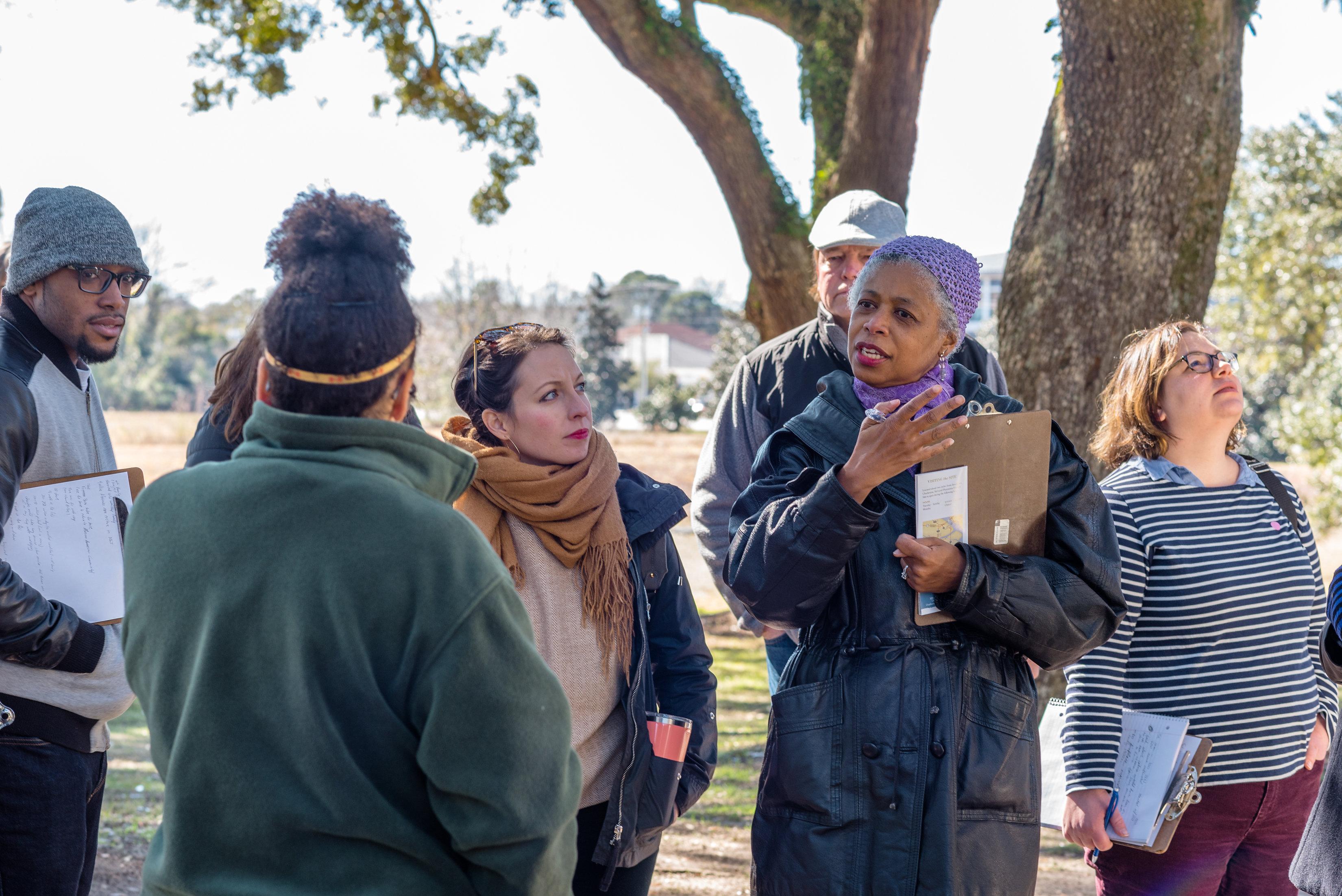 Professional development is a key component of OSP's portfolio, as we work to develop, support, and coordinate professional development opportunities for current and emerging leaders in the African American Museum field. In 2017 OSP sponsored an Interpretation and Certification workshop in Charleston, South Carolina for representatives from AAAM member institutions across the country. The workshop, led by the Charleston County Parks and Recreation Commission and certified by the National Association of Interpretation, focused on the theory and practice of personal interpretation. Participants learned about the history of the interpretation profession, acquired an understanding of the basic principles of interpretation, explored a thematic approach to developing and delivering interpretation that connects audiences to historical resources in meaningful ways, and became familiar with current literature in the field of interpretation.
International Capacity Building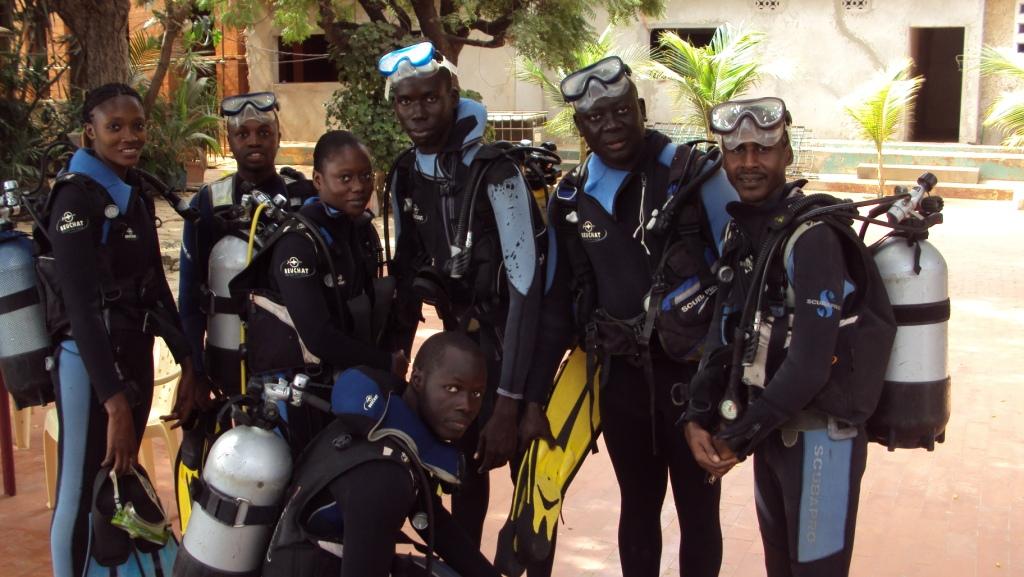 International projects make up a significant part of OSP's portfolio. As with its domestic work, OSP international projects are designed to increase organizational capacity and provide professional development opportunities for the African-American and African Diaspora museum fields.
OSP has worked with renowned archaeologist Dr. Ibrahima Thiaw, professor at the University Cheikh Anta Diop (UCAD) in Dakar, Senegal, on a number of projects. These include training in diving and maritime archaeology for a cohort of graduate students, in anticipation of UCAD's eventual participation in the underwater research aspects of the Slave Wrecks Project. This training has included sessions in underwater documentation and use of a magnetometer for discovering potential wreck sites. Another project has included efforts to improve cataloging practices, collections management systems, and digitization efforts at the UCAD Archaeology Lab, with improvements to both the physical space and professional development for students and staff. Additional support involves assistance in the development of the first-ever doctoral program in anthropology at UCAD.
Robert Frederick Smith Internship And Fellowship Program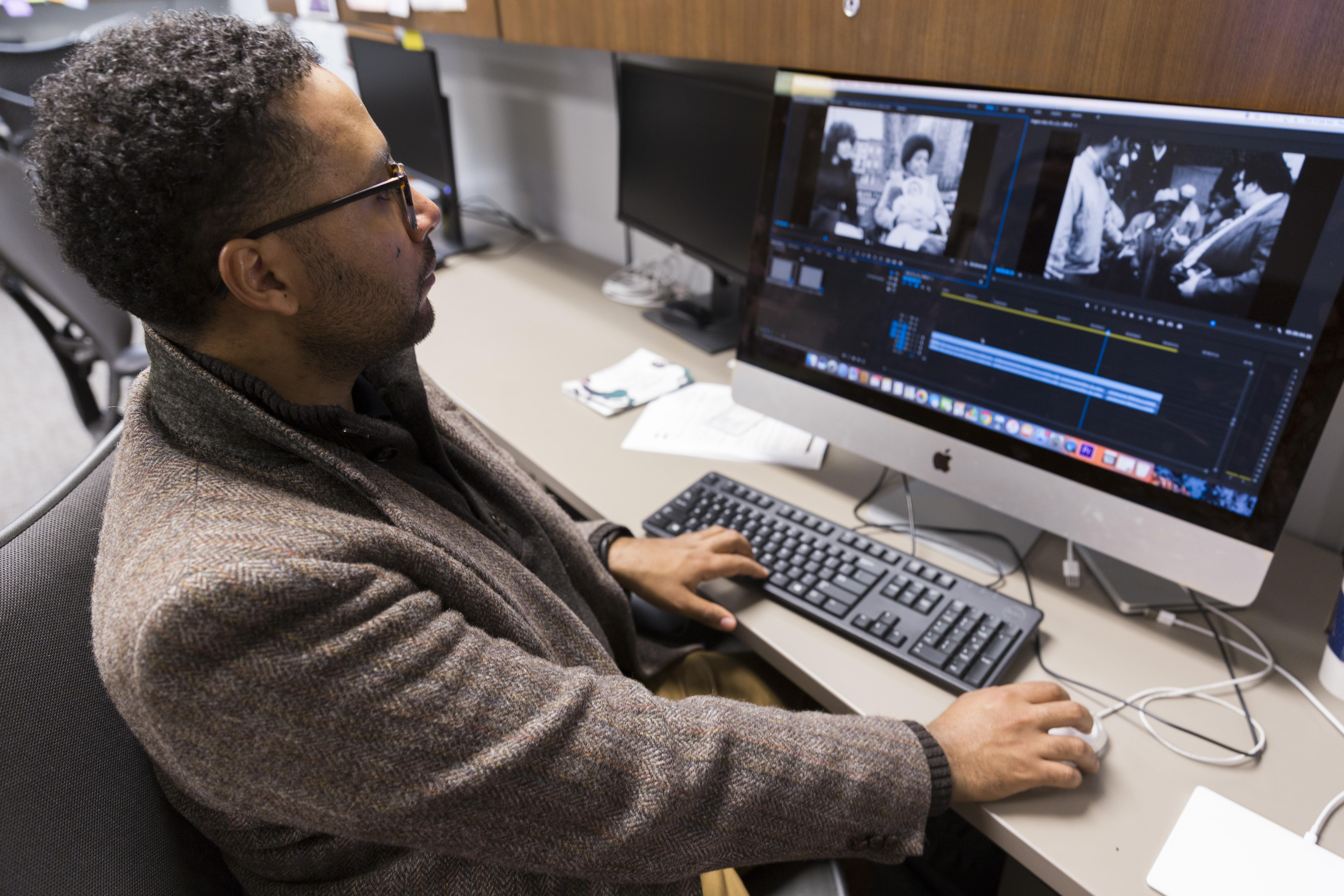 Beginning in summer of 2017, OSP launched a new internship and fellowship program through the Robert Frederick Smith Fund for the Digitization and Curation of African American History. This year-round program offers substantively paid professional development opportunities to individuals considering careers in the cultural sector. In addition to internships located at the museum in Washington, DC, this program collaborates with outside nonprofit organizations working to digitally preserve African American history and culture. In summer of 2018, Smith Fund interns will be located at Bethune-Cookman University in Daytona Beach, Florida; the National Center for the Study of Civil Rights and African-American Culture at Alabama State University in Montgomery, Alabama; the Senator John Heinz History Center in Pittsburgh, Pennsylvania; Stagville State Historic Site in Durham, North Carolina; in addition to those located in Washington, DC at the museum.
Convenings
State of the African American / African Diaspora museum field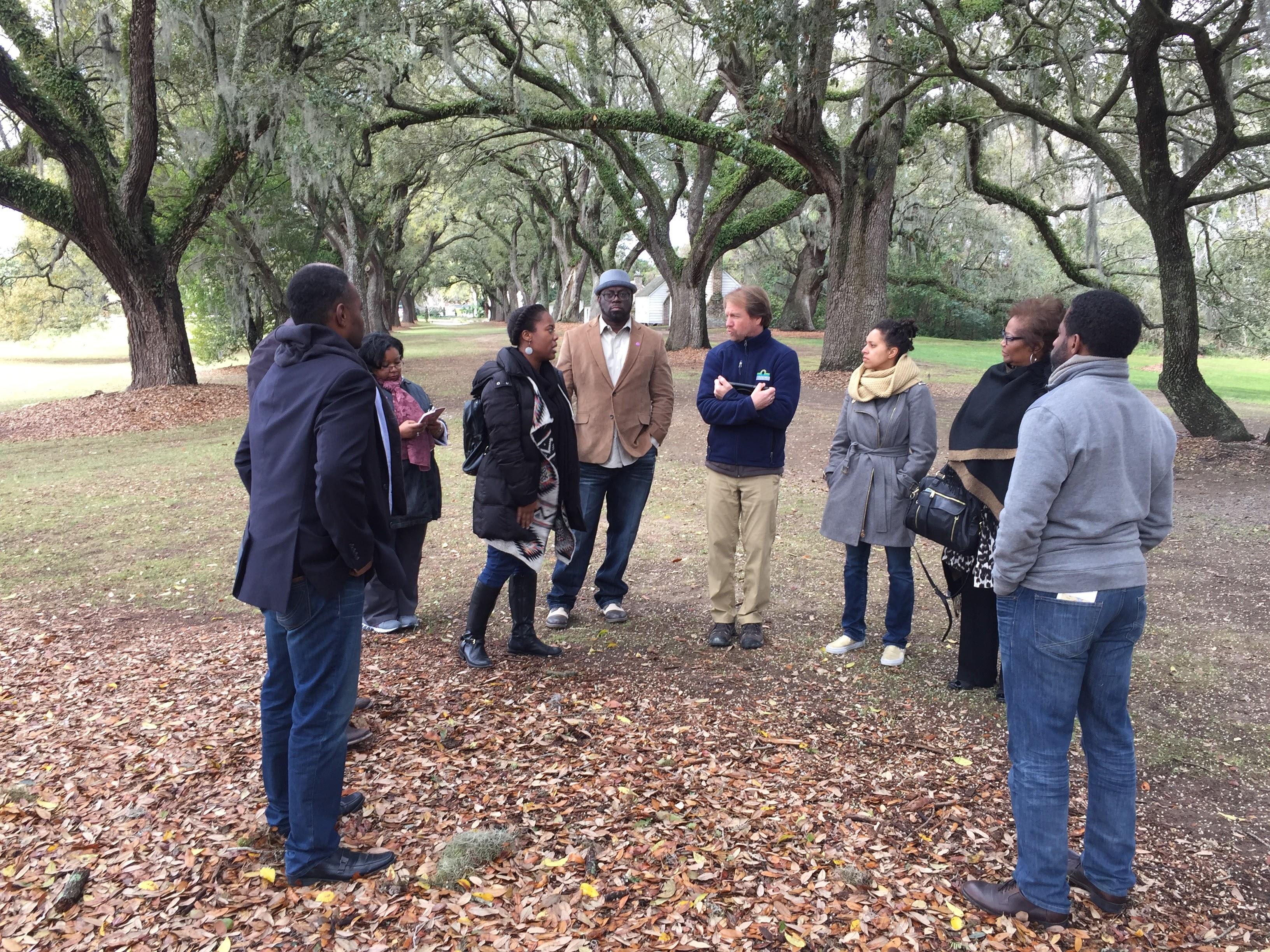 In 2017, OSP has convened three groups of practitioners from across the field to discuss topics related to the state of the field, as well as the needs, challenges and opportunities for professionals within the field. OSP will use these dynamic and informative listening sessions to develop current and future programs and offerings that meet the stated needs of the field in order to successfully advance the work of organizations dedicated to African American and Diaspora history and culture and cultivate and support museum professionals across the field.
Research and Evaluation
In 2016 OSP engaged the services of People Places Design Research to conduct research to explore the perceptions of African-descended diasporic people regarding the National Museum of African American History and Culture. This project was conceived to illuminate the perceptions of diverse African diasporic audiences in order to meaningfully engage and offer them a fulfilling visitor experience at the Museum. Phase 1 was characterized as "finding and identifying" diasporic audiences, and consisted of online surveys with internal and affiliated audiences (Museum staff, volunteers, and local members, plus local social media followers); the report was "Pre-opening Analysis of NMAAHC Constituencies." Phase 2 was characterized as "listening to" diasporic audiences, and consisted of a series of ten focus groups with a variety of African heritage identities including African Americans as well as people who do not identify themselves as African American; the report was "Listening to Diasporic Audiences." The third phase was conceived as broadening the focus of this audience research initiative to black residents of the DC-Maryland-Virginia area who are not already affiliated with the Museum. The report was entitled "Anticipated Visitor Experience of NMAAHC among Black Residents in the DC-Maryland-Virginia Region."
Download the Executive Summary of the Three-Phased Report
Collaborate With Us
To explore a partnership with our office, please use our online form to submit your questions.