Ethel Waters (1896–1977) was a blues singer and actress who was the first African American to star in her own television show and to be nominated for a Primetime Emmy Award.
After singing in a local nightclub, Waters was asked to join the Braxton and Nugent vaudeville troupe that performed regionally around Baltimore, Maryland. She became an overnight sensation after singing "St. Louis Blues," the only woman to have done so at that time. After establishing herself as a recording artist, Waters crossed the country on a national tour. 
She became the first African American woman to integrate Broadway when composer Irving Berlin awarded Waters a starring role in his Broadway musical As Thousands Cheer. She soon became one of the highest paid actresses on Broadway regardless of race. Her Broadway acclaim led Waters into a career in film and later television, including an appearance in the all-black film, Cabin in the Sky, which stared Lena Horne and was directed by Vincente Minnelli.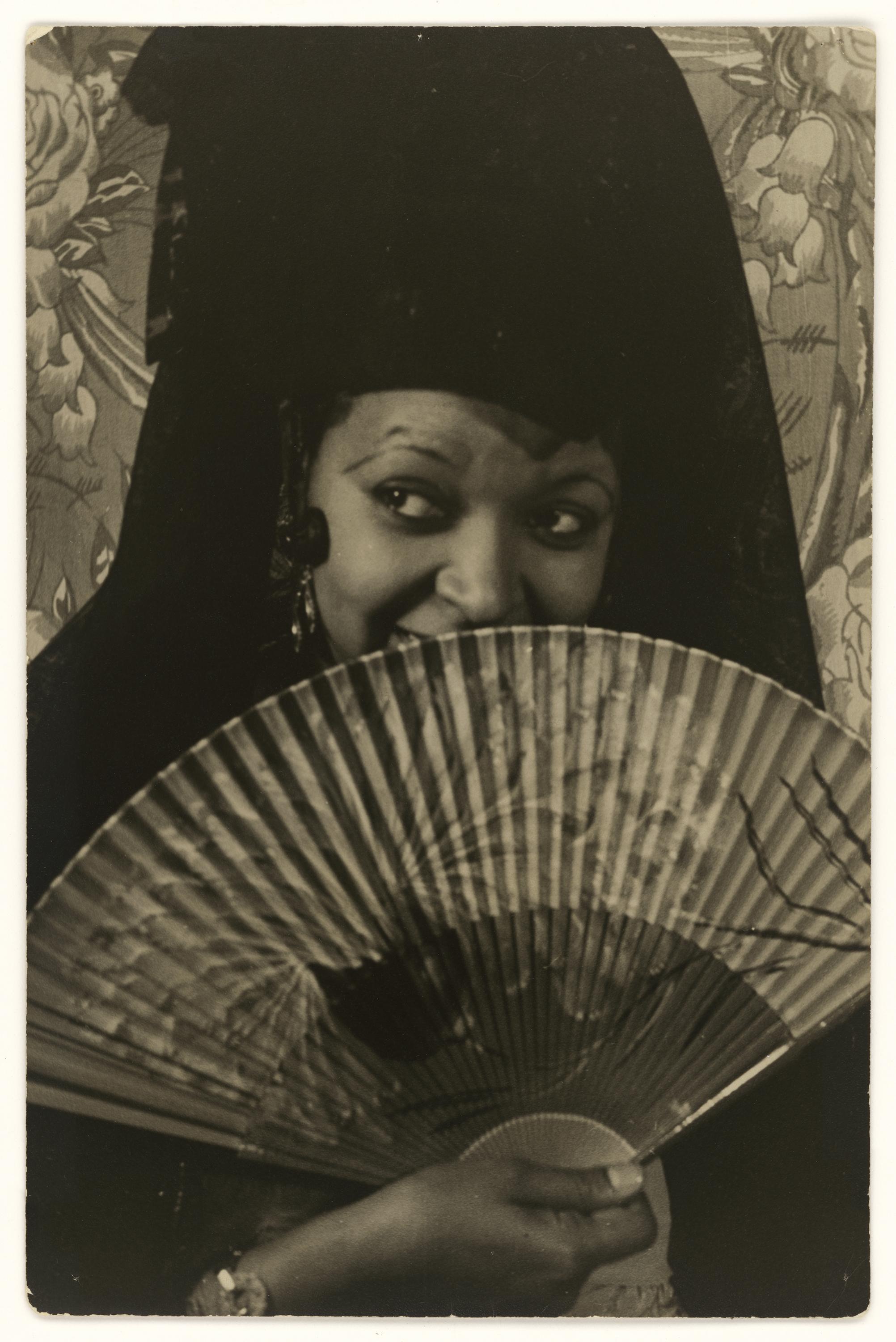 Ethel Waters was a devoted advocate for actors' rights and served as such in her positions on the executive council of Actors Equity and the Negro Actors Guild of America. During World War II, she was part of the Hollywood Victory Committee and sang on the radio for the USO camp shows. She was the second African American to be nominated for an Academy Award, the first African American to star in her own television show, and the first African American woman to be nominated for a primetime Emmy.
In her later years, Waters became fervently religious and toured with evangelist Billy Graham on his numerous crusades during the 1960s. After suffering several debilitating ailments, Waters died on September 1, 1977. Waters was married three times (her first marriage was at age 13) and had no children. In the early phases of her career, Waters identified as bisexual but never made a public announcement about her sexuality. During the 1920s, she lived with her girlfriend Ethel Williams. Waters enjoyed a large lesbian and gay following, including devoted fan Carl Van Vechten, who took the portraits of Waters found in NMAAHC's collection.