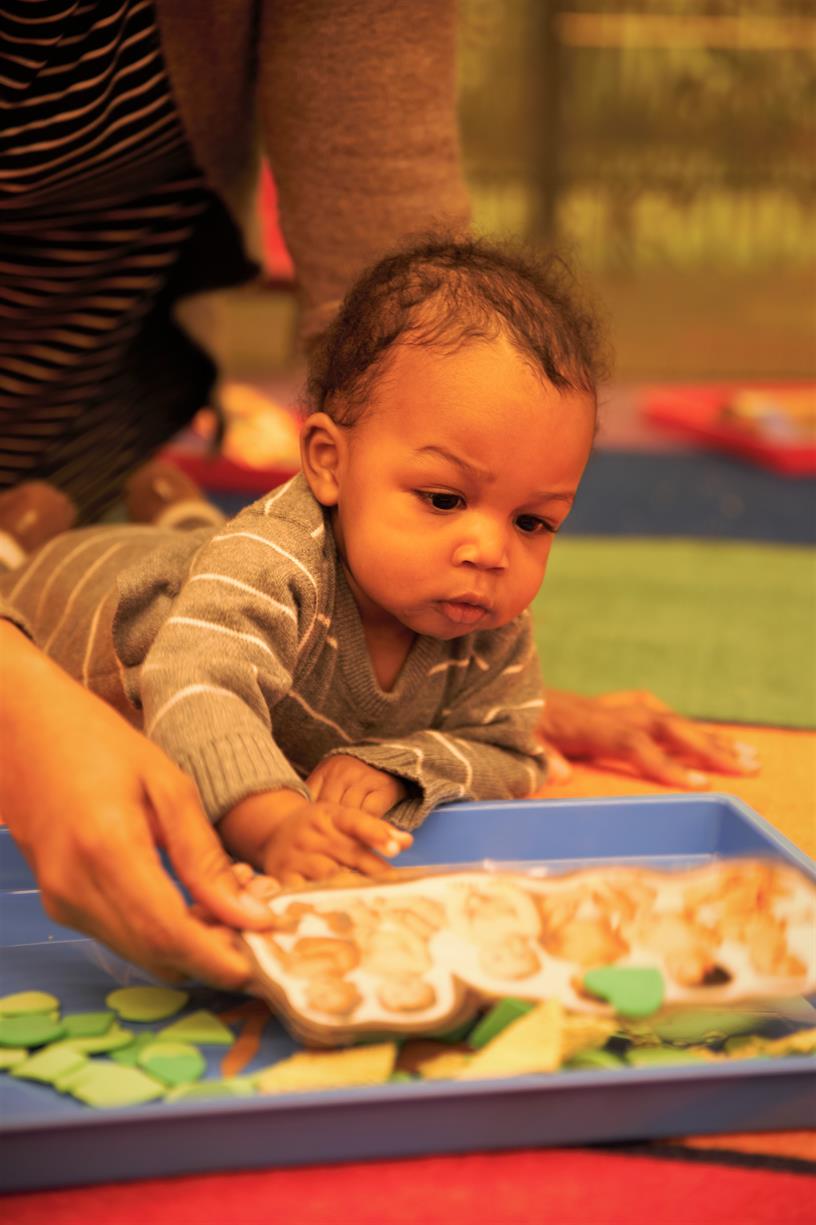 Date & Time
Tuesday, December 17, 2019
10:30 am

to

11:30 am
Location
African American History and Culture Museum
4th Floor
Event Type
Kids & Families
Cost
FREE. Registration is required. Tickets will be available one week prior to the program date. 
About this Event
Stop and smell the art! In this unique program, you'll explore the museum's art gallery using the sense of smell. Then, engage your baby's senses of touch and hearing with stimulating play activities introducing things like textured textiles, bubbles, instruments and more! 
Pre-registration is mandatory and will open one week prior to the program date.
Meet staff on the 1st Floor in Heritage Hall to check in. This program will take place on the 4th Floor in the overlook space.
Class size is limited to 15 infants. One adult is required for every child.
Program themes change monthly. Classes are designed for children ages birth to 12 months old. Cooing and crying are welcome!
Single strollers, tandem strollers and baby carriers are permitted but please no backpacks or back carriers. Stroller parking is available.
The National Museum of African American History and Culture's Early Childhood Education Initiative supports the understanding and development of each child's healthy racial identity, their joy in human diversity and inclusion, their sense of justice, and their capacity to act for their own and others' fair treatment.