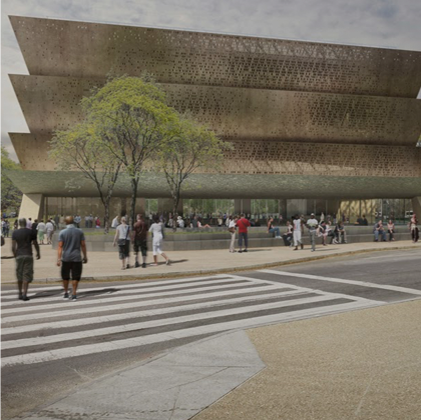 Date & Time
Thursday, February 15, 2018
3:00 pm

to

5:15 pm
About this Event
Venue: American Indian Museum Event Location: Rasmuson Theater Webcast:
http://nmai.si.edu/explore/multimedia/webcasts/
Cost:
Free; seating is available on a first come, first served basis.
Accessibility: Wheelchair accessible The National Museum of the American Indian and the National Museum of African American History and Culture are reframing American history. How do we talk about the intersections of various peoples? How do we talk about shared histories? This program, moderated by Michel Martin, weekend host of NPR's
All Things Considered
, will focus on the complex, sometimes fraught, history of African Americans and Native Americans, and how these intertwined stories have become an essential part of our American identity. Speakers will explore how African Americans and Native peoples have energized each other's movements both historically and in contemporary times. Collective actions have been shaped by cooperation, conflict, accommodation, oppression, and resistance. Finding common ground is not always easy, but it is a vital necessity in the realization of American democracy. Distinguished speakers include Lonnie Bunch, Kevin Gover (Pawnee), Tara Houska (Couchiching First Nation), Tiya Miles, and Paul Chaat Smith (Comanche). Cosponsored with the National Museum of African American History and Culture. For further information, please contact
NMAI-SSP@si.edu
Photo: Black and Native American activists came together with marchers for a concert to mark the end of the Longest Walk, a 1978 protest march from San Francisco to Washington, D.C., in the name of Native rights. From left to right: Muhammad Ali, Buffy Sainte-Marie (Cree), Floyd Red Crow Westerman (Sisseton-Wahpeton Sioux), Harold Smith, Stevie Wonder, Marlon Brando, Max Gail, Dick Gregory, Richie Havens, and David Amram. Photo Courtesy of David Amram.