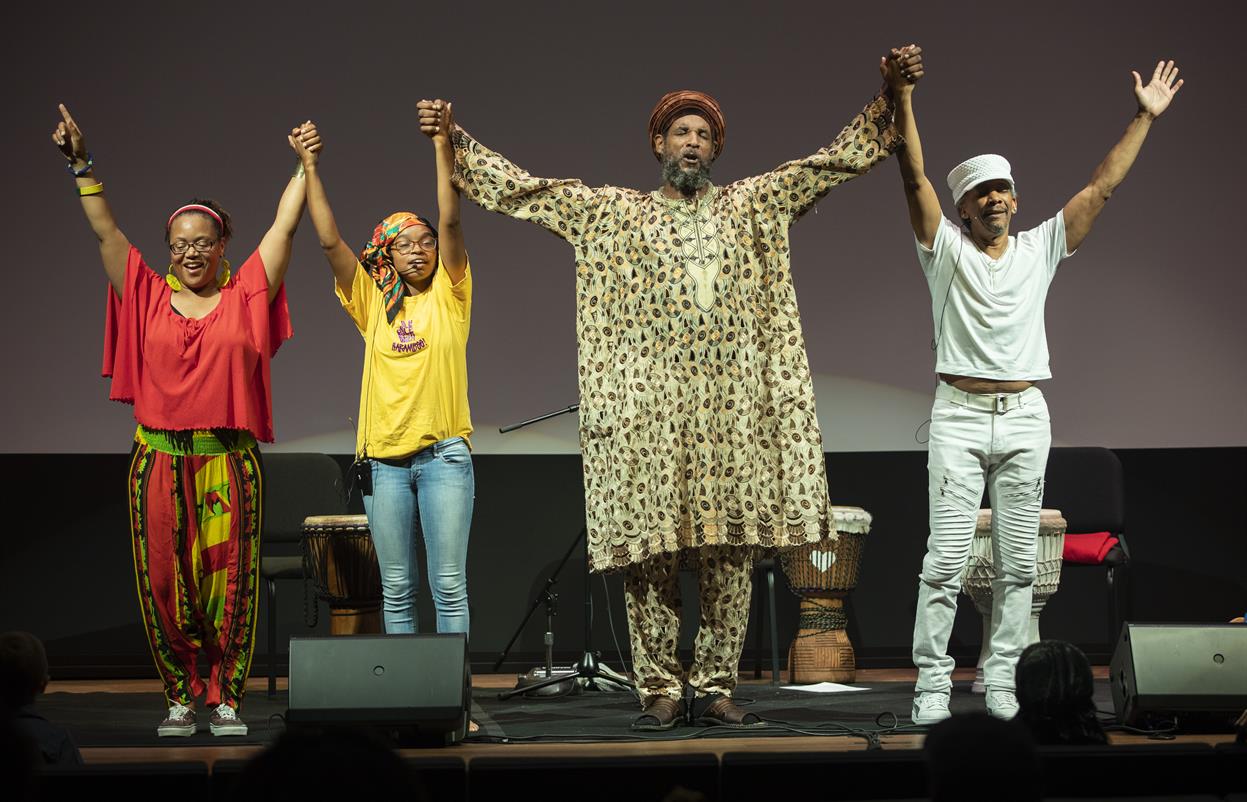 Date & Time
Wednesday, July 3, 2019
11:00 am

to

12:00 pm
Location
African American History and Culture Museum
2nd Floor - Interactive Gallery
Event Type
Kids & Families, Performances
About this Event
This program is part of an 8-week music program series that will occur at NMAAHC on Wednesdays at 11:00am. Registration is required for each program and will open one week prior to each program date, beginning June 12. Designed for ages 3-6 years / all are welcome!

"Harambee!" is an engaging, hands-on experience for children to celebrate learning through movement and song. In Swahili, Harambee means "all pull together." This program will offer an inclusive and creative space to practice hope, possibility and compassion – all the things that happen when we all come together! Baba Ras D is excited to return to NMAAHC for a second summer and offer this one-hour interactive program for children to explore, express their voice, dance, play drums and percussion instruments, shout, or sing-along to songs that build character, confidence and community. Baba Ras D's "Harambee" will be a source of inspiration for children and their caregivers alike.

About Baba Ras D
Baba Ras D, whose name means "Father of Kings and Queens", is the creator of "Harambee!" With more than 10 years of experience in youth development, education, and conflict resolution, Baba Ras D uplifts the principles of empathy and community inclusiveness, a message he refers to as Harambee, the Kenyan philosophy of togetherness. Baba Ras D has shared programs with dozens of organizations and institutions in the Metropolitan Washington DC area, ranging from community centers, churches, and senior homes to child care centers, schools, and private events.