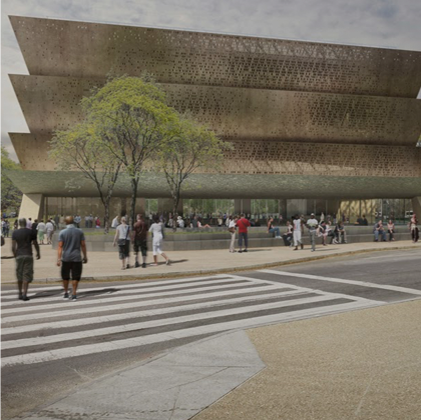 Date & Time
Saturday, September 30, 2017
10:00 am

to

4:00 pm
About this Event
Venue: African American History and Culture Museum Event Location: Heritage Hall Cost: For free ticket information, please visit
https://www.etix.com/ticket/p/3624013
. First come, first serve basis. Get Tickets:
https://www.etix.com/ticket/p/3624013
Related Events: Hispanic Heritage Month Accessibility: ASL-interpreted program The program will feature Afro-Latino poets Sandra Maria Estevez and Sammy Miranda, among others performing pieces that are a reflection of African American poets as well as reflecting on contemporary African American and Afro-Latino issues. The family program experience will include local DJ Jim Byers as well as Smithsonian Folkways Recordings streaming music of the African American and Afro Latino experience. The Smithsonian Latino Center's ¡Descubra! Meet the Science Expert activity series will also be featuring the Science of Sound with scientists showcasing how we hear and the brain's connections to music and dance. Children and families of all ages will be able to participate in hands-on activities, and meet experts from local organizations such as the United States Patent and Trademark Office (USPTO) and Words, Beats, Life. The program will close off with a hip hop music and dance concert, with New York based Afro-Latino Hip Hop group, Circa 95. Este programa contará con las poetizas afrolatinas Sandra María Estévez y Sammy Miranda, entre otras interpretaciones que son reflejo de los poetas afroamericanos, así como una reflexión sobre los temas afroamericanos y afrolatinos contemporáneos. Este programa para disfrutar en familia incluirá al DJ local Jim Byers y al equipo de Smithsonian Folkways Recordings, quienes pasarán música propia de la experiencia afroamericana y afro latina. Como parte de la serie de actividades ¡Descubra! Conozca a un Científico Experto, del Centro Latino Smithsonian, se destacará la Ciencia del Sonido, con científicos que nos mostrarán cómo escuchamos, así como las conexiones del cerebro con la música y la danza. Las familias y los niños de todas las edades podrán participar en actividades prácticas y reunirse con expertos de organizaciones locales como la Oficina de Patentes y Marcas de los Estados Unidos (USPTO) y Words, Beats, Leif. El programa se cerrará con un concierto de música y danza de hip hop, con el grupo Afrolatino Hip Hop de Nueva York, Circa 95.