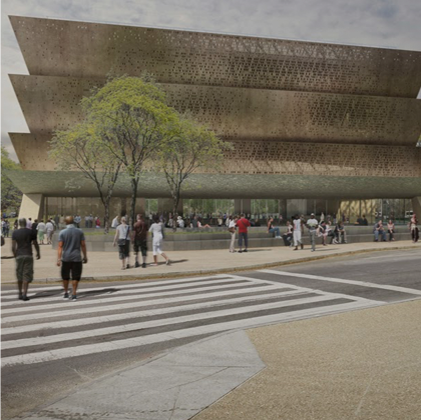 Date & Time
Thursday, April 27, 2017
7:00 pm

to

9:00 pm
No Registration Required
About this Event
Venue: African American History and Culture Museum Event Location: Oprah Winfrey Theater Cost: FREE - Registration strongly encouraged Get Tickets:
https://www.eventbrite.com/e/history-rebellion-and-reconciliation-the-la...
April 2017 marks the 25th anniversary of the Los Angeles riots and uprising – a historic moment triggered by the police beating of Rodney King, as well as longstanding racial tensions. The Smithsonian Asian Pacific American Center and the National Museum of African American History and Culture will remember this moment together with an evening event titled, "History, Rebellion and Reconciliation: The L.A. Uprising 25 Years Later." The event will pay particular attention to relations between African American and Asian American communities – how they were understood in Los Angeles in the 90's, and how they are reflected nationally today. The event will consist of presentations in a variety of formats, each offering different vantage points from 1992 and takes on how their lives and work were affected. Speakers include:
Patrisse Cullors, artist, organizer and co-founder of Black Lives Matter
Angela Oh, social and political activist and writer
Ying Ming Tu, artist
Tyree Boyd-Pates, Curator of African American History and Culture at the California African American Museum
Cathy Dang, community organizer and executive director of CAAAV: Organizing Asian Communities
Hertencia Peterson, aunt of Akai Gurley
Kathryn Lo, executive producer of Ktown92
"HRR" will take place at the National Museum of African American History and Culture's Oprah Winfrey Theater on Thursday April 27, 2017 from 7 p.m. to 9 p.m. Online audiences are invited to participate via a Facebook Live stream from NMAAHC's Facebook page, and by joining @NMAAHC and @SmithsonianAPA on Twitter using #HRRlive. 2017's installment of "HRR" is a follow-up to "History, Rebellion and Reconciliation: Communities Mobilized for Social Change" which NMAAHC hosted in 2015 to reflect on the police shooting of Mike Brown, an unarmed black man in Ferguson, Mo.