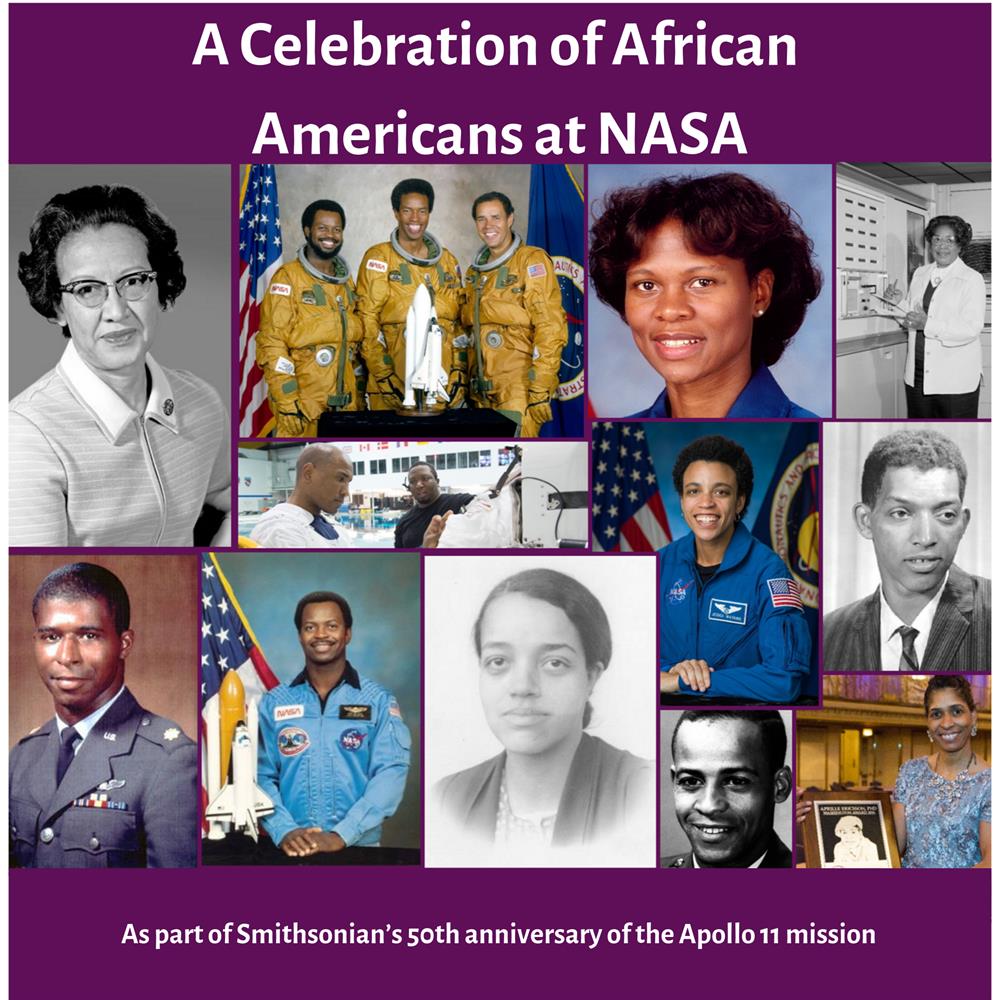 Date & Time
Wednesday, December 18, 2019
1:00 pm

to

3:00 pm
Location
African American History and Culture Museum
2nd Floor Classrooms
Event Type
Kids & Families
Cost
This is a free event.

This program is generously sponsored by Dow Chemical Company.
About this Event
July 20, 2019 marked the 50th anniversary of NASA's Apollo 11 mission, the first-time man walked on the moon. Since then the U.S. has sent many astronauts into space. Despite the U.S. being one of the leaders in the space race, it would be nearly 15 years after man's first steps on the moon until the first African American, Guy Bluford would launch into space.

This program shares the stories and contributions of African Americans at NASA using engaging activities about space and space travel to enhance the visitors' experiences and learning.