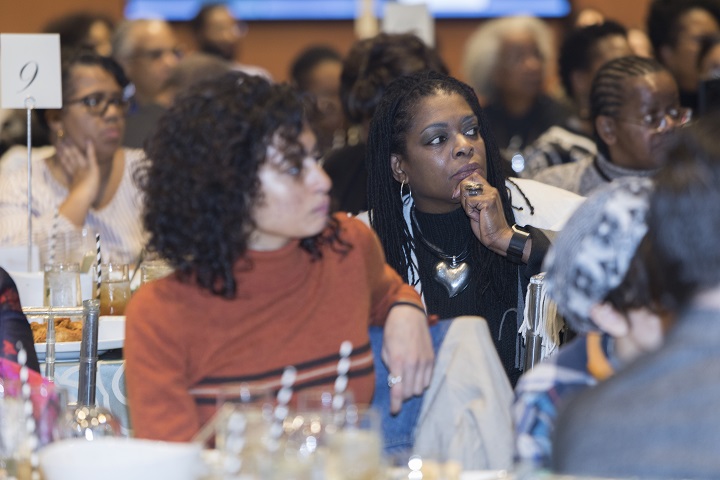 Date & Time
Saturday, April 13, 2019
6:45 pm

to

9:30 pm
Location
African American History and Culture Museum
Heritage Hall
Event Type
After Five, Lectures & Discussions
About this Event
This A Seat at the Table explores how to maintain a sense of well-being in various incarnations: thankfulness, contentment, and fulfillment, during periods of communal and personal upheaval. Panelists Faith Hunter, global yoga and meditation teacher, and HawaH, author, artist, and community educator will share their insights. This insightful discussion will be moderated by Teddy Reeves, Curator for NMAAHC's Center for the Study of African-American Religious Life.

THIS EVENT HAS BEEN POSTPONED UNTIL JUNE 28. Tickets will go on sale on June 17.
If you have purchased tickets for this date--ETIX will contact you with an option to change the date/receive a refund.