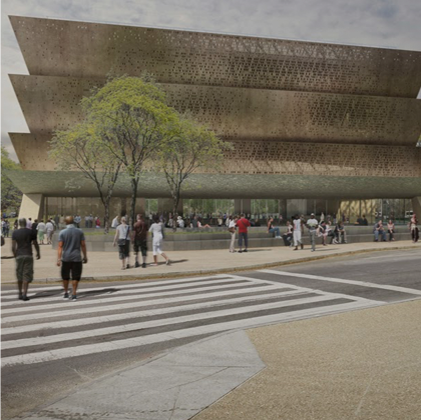 Date & Time
Friday, April 13, 2018
6:45 pm

to

9:45 pm
No Registration Required
About this Event
Venue: African American History and Culture Museum Event Location: Heritage Hall Cost: General Admission: $50 Get Tickets:
https://www.etix.com/ticket/p/4785519/a-seat-at-the-table-with-economic-...
This "A Seat at the Table" conversation provides a platform for audiences to consider challenging questions about race, identity, and economic justice. Join an insightful dialogue with: (moderator) Dr. Julianne Malveaux, Dr. Sheryll Cashin, and author/activist Maggie Anderson, considering the complexities of poverty, wealth, and equity, over a family-style meal with engaging conversation and response activities. About "A Seat at the Table" A Seat at the Table" is borrowed from Langston Hughes' iconic poem, I, Too; this and other lines from the poem are etched on the walls of the museum's history galleries. Participants are invited to take a seat at the table following critical conversations by guest speakers in a range of fields whose work advances progress for diverse American communities. The program presents a protected space where participants can take part in a compelling conversation with their peers about race, and other important matters as they share the same food and drink. They take the lead in problem solving, and developing strategies towards a more equitable society. "A Seat at the Table" is a participatory program that promotes conversations about social justice and explores issues of contemporary importance linked to systemic racism, as well as social, political and economic inequity. This program amplifies an important pillar of the National Museum of American History's mission to explore the American experience through the African American lens, and what it means to be an American. "A Seat at the Table" jumpstarts critical thinking and creative conversations about fairness through curated activities designed for exchanging ideas for living in a better world.