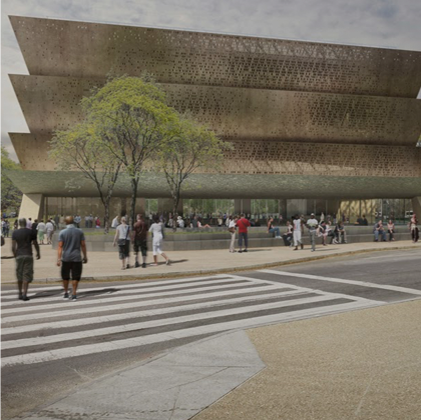 Date & Time
Friday, March 8, 2019
6:45 pm

to

9:45 pm
About this Event
Categories: Lectures & Discussions,Shopping/Book Signing Venue: African American History and Culture Museum Event Location: Heritage Hall Cost: $50.00 Get Tickets:
https://www.etix.com/ticket/p/7589434/a-seat-at-the-tableon-race-and-the...
Please join us for a reading by Claudia Rankine (MacArthur Foundation Fellow and National Book Award Winner). This will be followed by a discussion moderated by Brian Gilmore, (poet and Michigan State School of Law Professor) about her book The Racial Imaginary: Writers on Race in the Life of the Mind. After the discussion, participants will be invited to engage with the panelists and each other as they grapple with important questions about race and whiteness in the 21st century. The Racial Imaginary: Writers on Race in the Life of the Mind and Citizen: An America Lyric will be available for sale and signing courtesy of Smithsonian Books. What is a Seat at the Table? Inspired by Langston Hughes' iconic poem, I, Too, the "A Seat at the Table" program is an evening for participants to join their peers to share a meal, and have their voices heard. These lively events feature critical conversations by noted speakers followed by time for reflection, and the exchange of ideas. "A Seat at the Table" takes place in a safe space where participants can engage in thoughtful discussions around topics such as race, equity, and social justice.