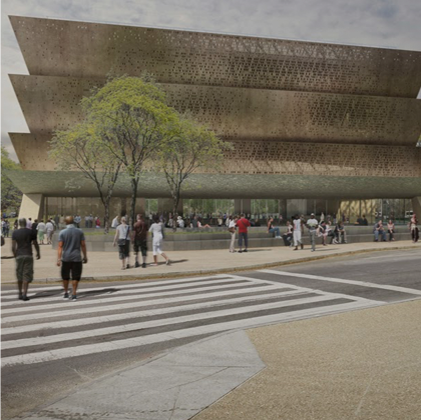 Date & Time
Saturday, February 17, 2018
2:00 pm

to

4:30 pm
About this Event
Co-sponsor: National Museum of American History and Smithsonian Associates Discovery Theater Venue: African American History and Culture Museum Event Location: Oprah Winfrey Theater Cost: Free Get Tickets:
https://www.etix.com/ticket/p/8855873/cramton1961-washington-national-mu...
In 1961, a group of Howard University students orchestrated a debate between two of the most influential voices on civil and human rights of their time- Malcolm X and Bayard Rustin.
Cramton, 1961
, a new original play written by Smithsonian scholar Christopher Wilson and directed by Smithsonian Associates Discovery Theater director Roberta Gasbarre, is based on new research, including first-hand accounts from people who took part in pivotal events in Washington, D.C. during the early years of the Civil Rights Movement. Centered around the debate in Howard's Cramton Auditorium, the play also explores the seminal events in the D.C. Freedom Movement including the 1960 Glen Echo amusement park sit-ins and the 1961 Route 40 protest. The play tackles crucial issues in America fifty years ago, exploring the intersection of race, political philosophy, and religion to reflect on the larger history of democracy, activism, and faith in America. Cramton,1961 explores the often overlooked efforts of people across the country, young and old, of many different backgrounds and philosophies, to nurture the burgeoning movement. The students who brought Bayard and Malcolm to Howard realized that in order to create a more humane nation, more young people needed to be "woke" and become what Bayard called for – "angelic troublemakers." Presented in collaboration with the National Museum of American History and Smithsonian Associates Discovery Theater.
Cramton, 1961
is part of the National Museum of American History's multi-year initiative to document the country's diverse spiritual traditions made possible by a generous grant from Lilly Endowment Inc.