Upcoming Event
History Alive!: Tuskegee Airmen: African American Aviators During World War II
Saturday, March 25, 2023
11:00am - 1:30pm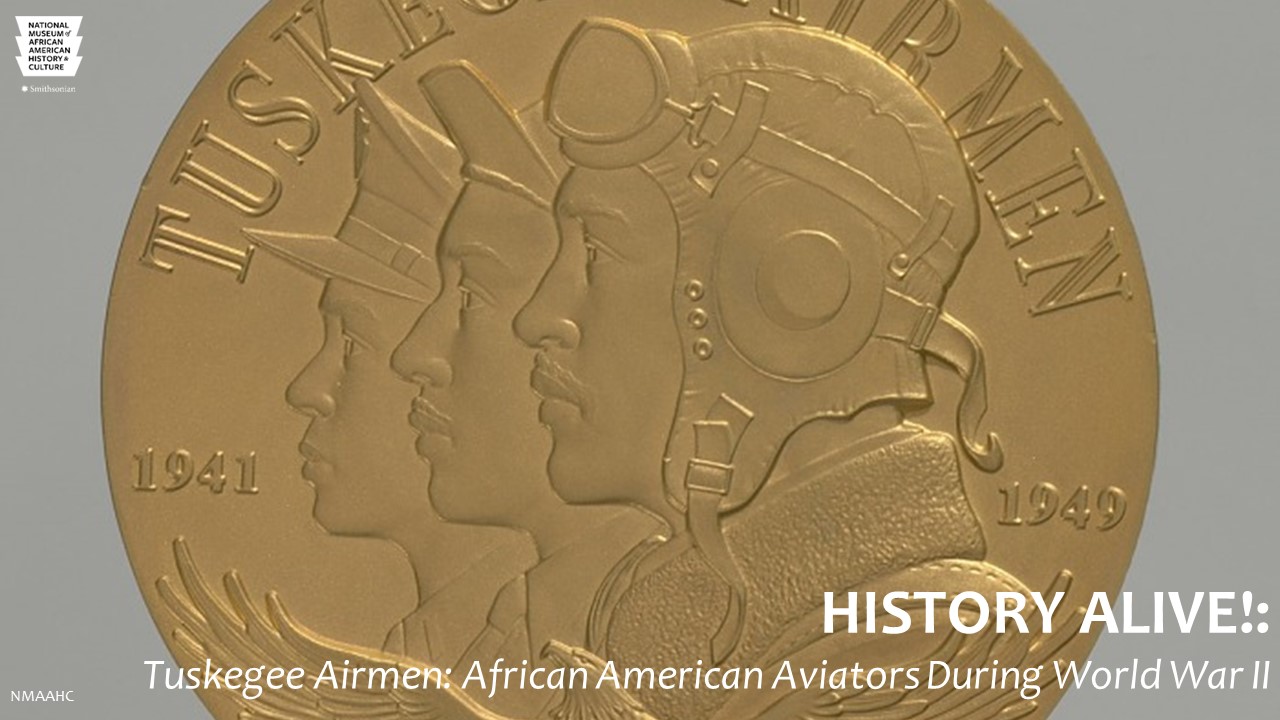 Location

Program meets in the Double Victory: The African American Military Experience exhibition, L3. Each 20-minute performance starts at: 11:00 AM, 12:00 PM, 1:00 PM.

Type

Cost

Free; walk-in. 
About This Event
Afrofuturism often incorporates a historical reconstruction of the past and many science fiction writers are often inspired by the real-life stories of African Americans serving in the military.  Attend one of our History Alive! programs and hear real stories about Blacks in the military and explore themes of freedom, self-determination, citizenship, valor, and much, much, more. For example, the Tuskegee Airmen were African American aviators who earned the right to fly combat during World War II. The Tuskegee Experience encompassed more than just the pilots, and some were Caucasian, and some were women. Learn their story, their process, their experiences, and the legacy, and why their story is important today.
Additional Information:  John W. McCaskill, M.A. brings dynamic public speaking presentations in Washington, DC and across the country.  To authenticate his living history presentations, he adorns period attire for colonial, WWII/Army Air Corps Tuskegee Airmen, and Civil War U.S. Colored Troops, World War I, Reconstruction, Buffalo Soldier, and the 1960's Civil Rights period.
Image Credit:  Tuskegee Airmen Congressional Gold Medal. Collection of the Smithsonian National Museum of African American History and Culture