The Center for the Digitization and Curation of African American History is in Nashville for our 2023 Community Curation Program!
For the entire month of October we will be headquartered at Fisk University's John Hope and Aurelia E. Franklin Library, working with great community partners, developing engaging programming, and digitizing materials for local institutions, organizations, and community members.
Tennessee State Rep. Justin Jones and Doretha Williams Celebrate Jubilee Day!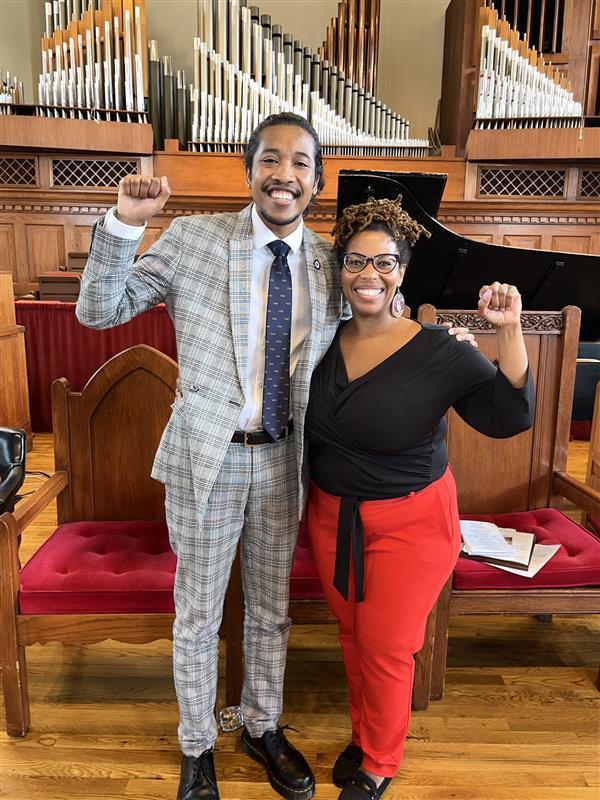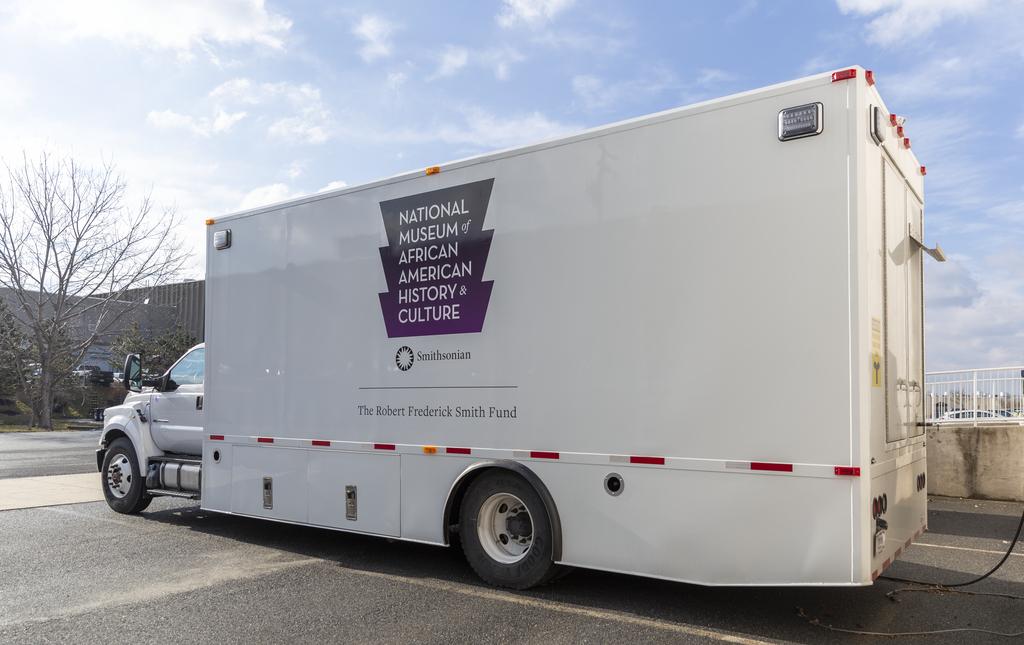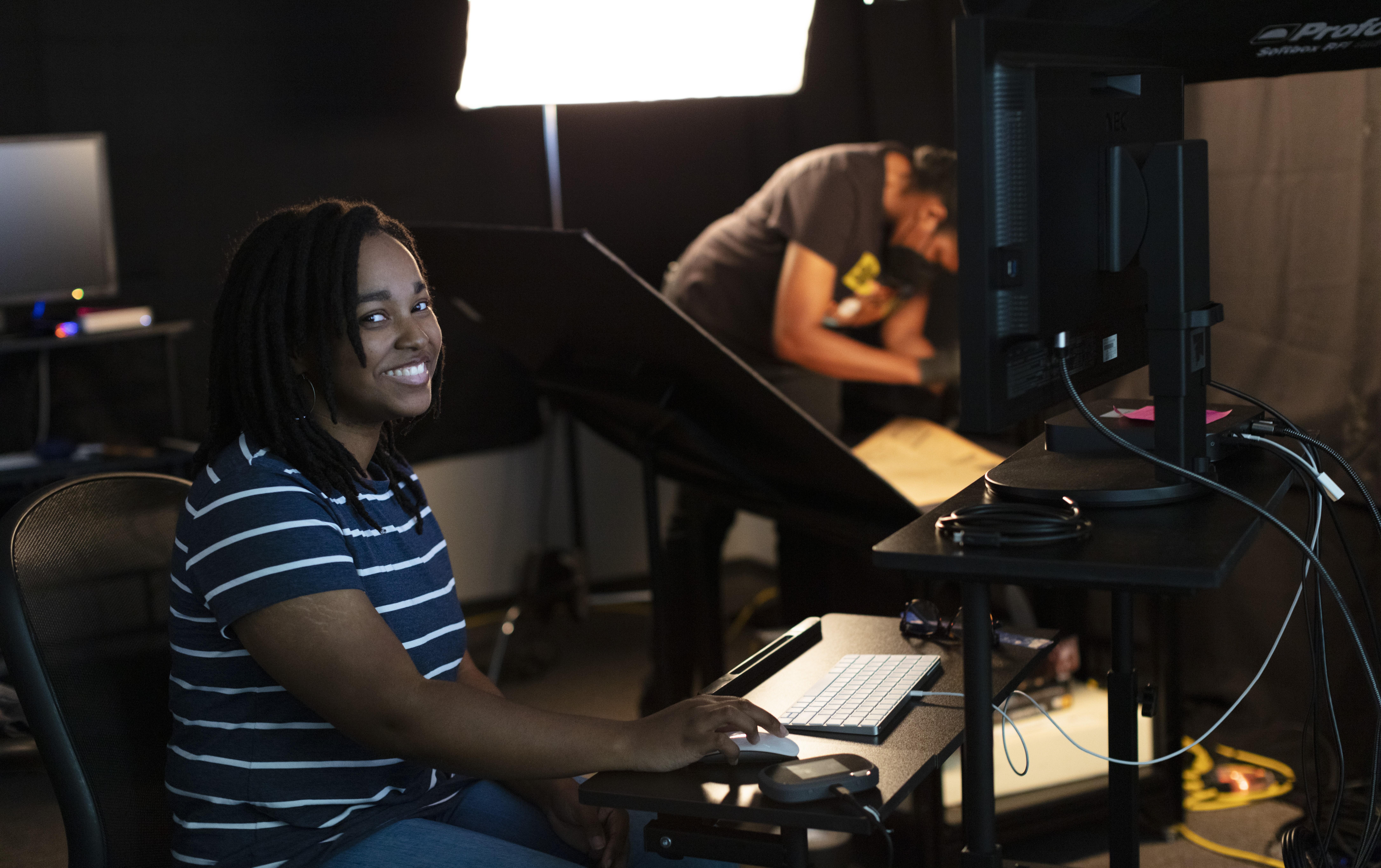 Community Curation in Action
Check out our Community Curation activities as they develop daily.
Our Digitization Truck on Fisk's Beautiful Campus!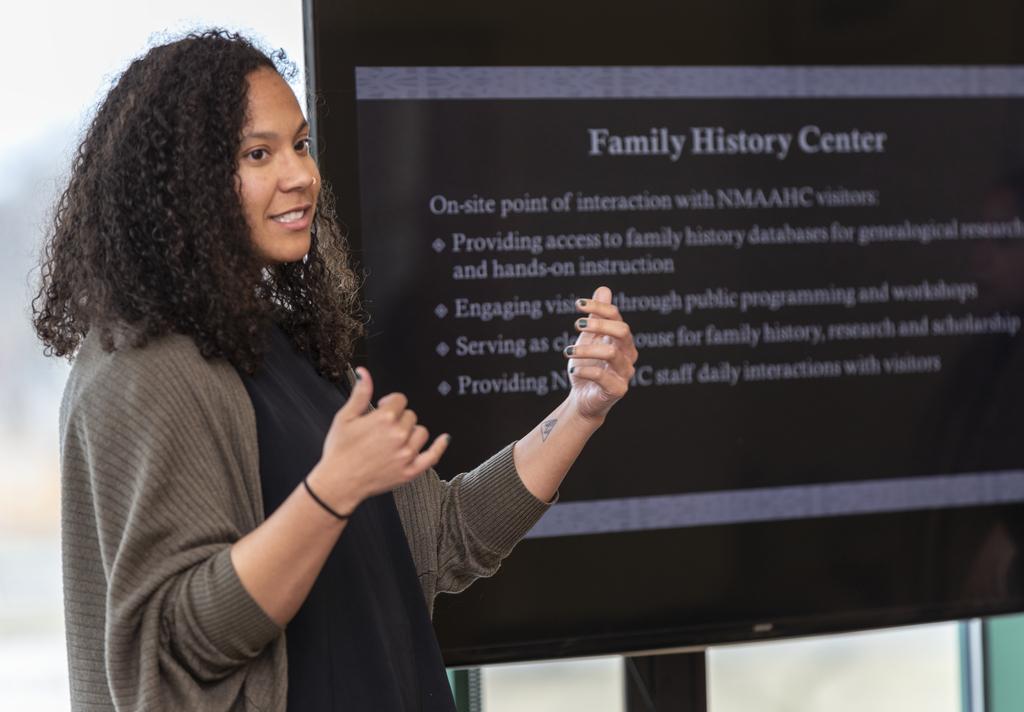 Genealogy Workshop
In cooperation with the Nashville Chapter of the Afro-American Historical and Genealogical Society (AAHGS), this workshop helped genealogy researchers learn more about discovering Black family history. Specialists from our Family History Center, AAHGS members, and workshop attendees reviewed a variety of research methods, record types, and case studies in order to enhance basic genealogy research skills.
October 7 - John Seigenthaler Center, Vanderbilt University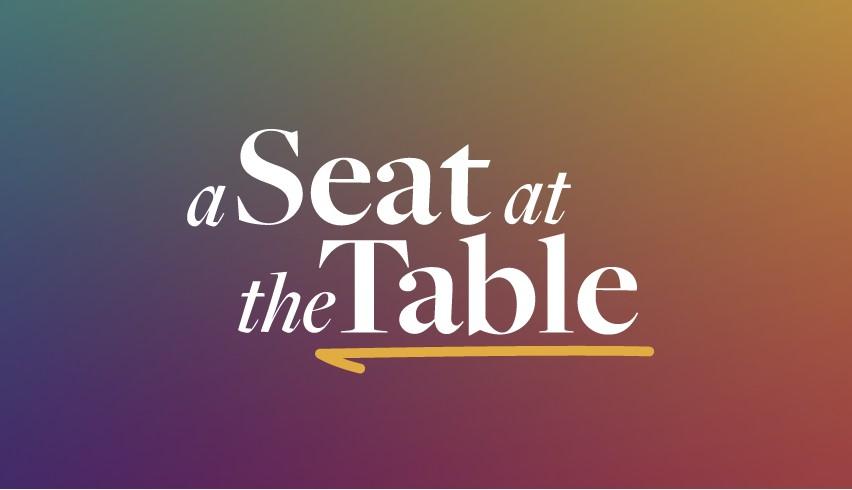 A Seat at the Table
A Seat at the Table is a signature social justice program hosted by the Smithsonian National Museum of African American History & Culture (NMAAHC) where participants consider challenging questions about race, identity, and economic justice over a shared meal. During Community Curation in Nashville, this public program will be hosted at Fisk University's historic Jubilee Hall. An expert panel will discuss a specific topic of concern, providing food for thought while the audience enjoys a menu inspired by the location and themes raised in the discussion. After the conversation, diners turn to each other to engage in an interactive activity designed to continue reflection on the evening's topic. Through this program, participants can make new connections, exchange resources, and develop new perspectives. Most importantly, participants conclude the evening prepared to apply insights gained from having "a seat at the table" to their own lives.
October 14 - Appleton Room, Jubilee Hall, Fisk University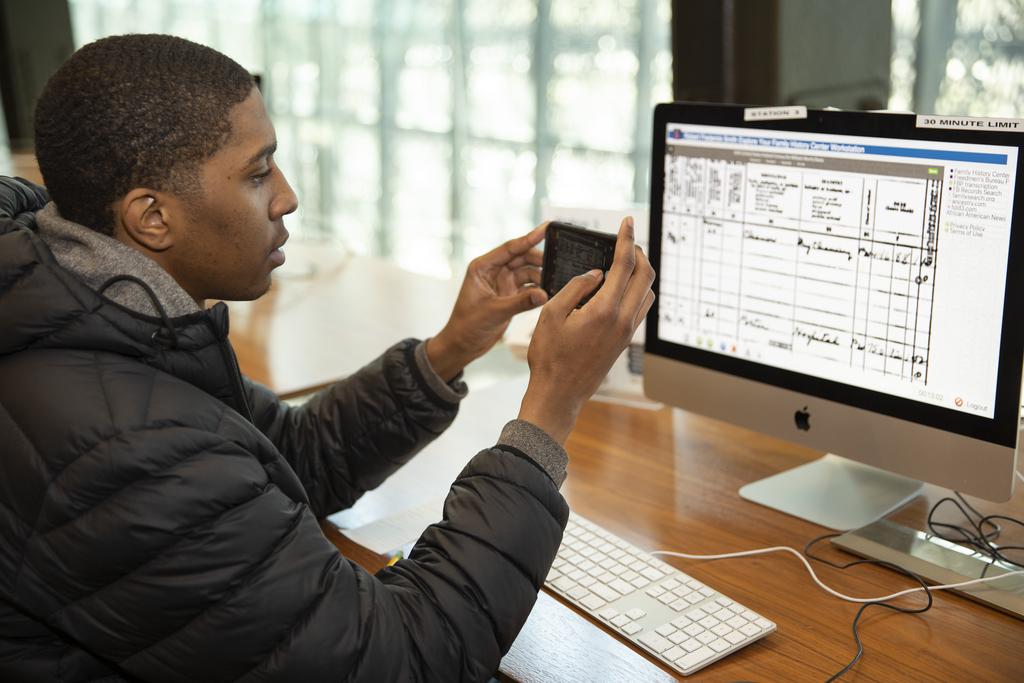 Freedmen's Bureau Search Portal Training
This workshop introduces participants to the Freedmen's Bureau Search Portal created by the Smithsonian National Museum of African American History and Culture (NMAAHC). This comprehensive search platform is designed to help family historians and genealogists search for their ancestors, and to assist scholars and students in researching various topics found in over 1.7 million pages of Freedmen's Bureau records.
October 21 - Park-Johnson Hall 122, Fisk University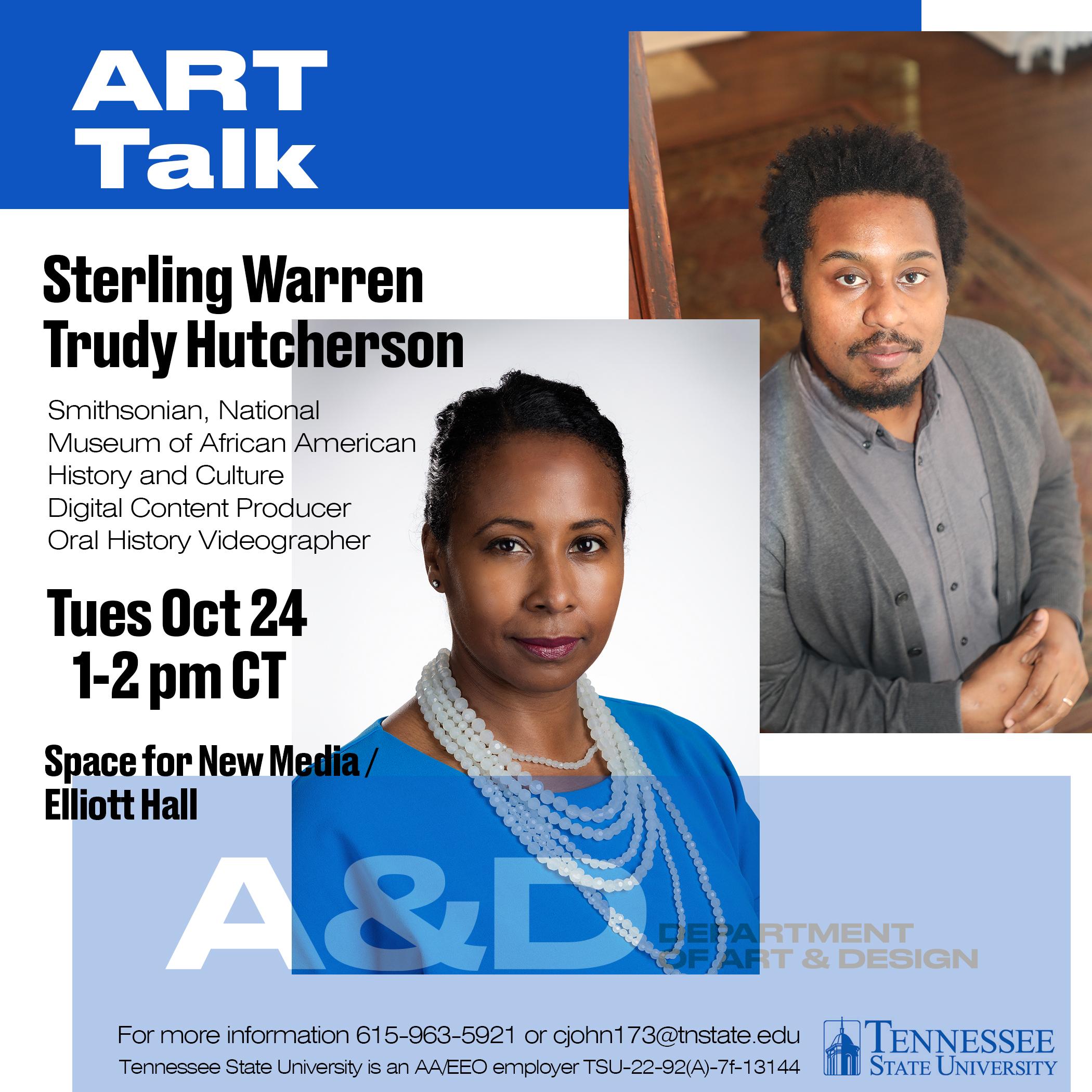 Art Talk - Space for New Media
Join NMAAHC staff members Sterling Warren (Digital Content Producer) and Trudy Hutcherson (Oral History Videographer) for a session with local students addressing the confluence of video production and historical preservation.
October 24 - Tennessee State University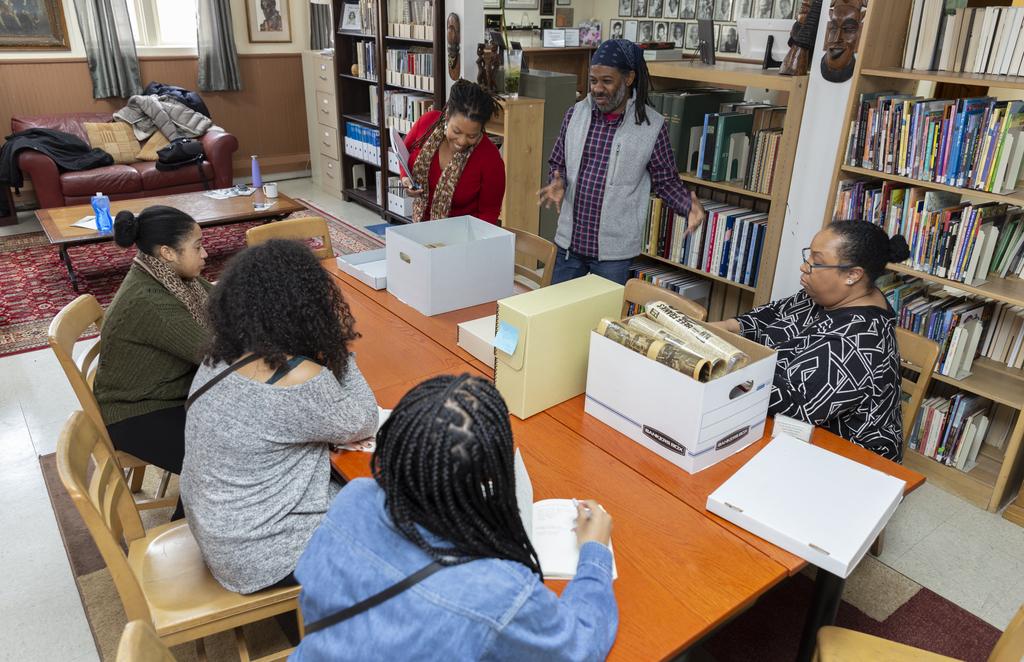 Digital Storytelling in Black Archives
Undergraduate and graduate students, faculty and staff interested in learning how to develop digital humanities projects are invited to a workshop conducted by Dorothy Berry, Digital Curator at the National Museum of African American History & Culture (NMAAHC), that introduces participants to digital storytelling. Instruction will include discussion of digital collections, how/where to find them, how to utilize the International Image Interoperability Framework (IIIF), and some of the pros and cons of using blackbox and selected open access tools for their projects.
October 26 - Tennessee State University
Hometown Treasures - Nashville
The Hometown Treasures program will help Nashville-area residents identify and preserve items of historical and cultural significance tucked away in the attics, closets, and basements of their homes. Presented in collaboration with Fisk University and the John Hope and Aurelia E. Franklin Library, the event will feature professional reviews of family heirlooms, presentations, hands-on activities, and preservation tips.
October 28 and 29 - John Hope and Aurelia E. Franklin Library, Fisk University
gOD-Talk Documentary Screening
gOD-Talk is the culmination project of the Smithsonian's National Museum of African American History & Culture, in association with the Pew Research Center, five-year study of Black Millennials and faith. gOD-Talk explores the lives of seven Black Millennials—Atheist, Buddhist, Christians, Muslim, African Traditional Religion, and Spiritualist—and how they are reimaging faith in the 21st century. The film follows CANDICE M. BENBOW (Atlanta) multi-genre theologian, RASHID HUGHES (Upper Marlboro, MD) yoga and mindfulness teacher, TRE'VELL ANDERSON (Los Angeles, CA) journalist, CHAVONNI TAYLOR (Los Angeles, CA)host and producer, DIAMOND STYLZ (Houston, TX) non-profit leader, MAKKAH ALI (Chicago, IL) educator, and MICHAEL WORTHAM (Brooklyn, NY) educator.
November 2 - Room G-29 (The Space), Divinity School, Vanderbilt University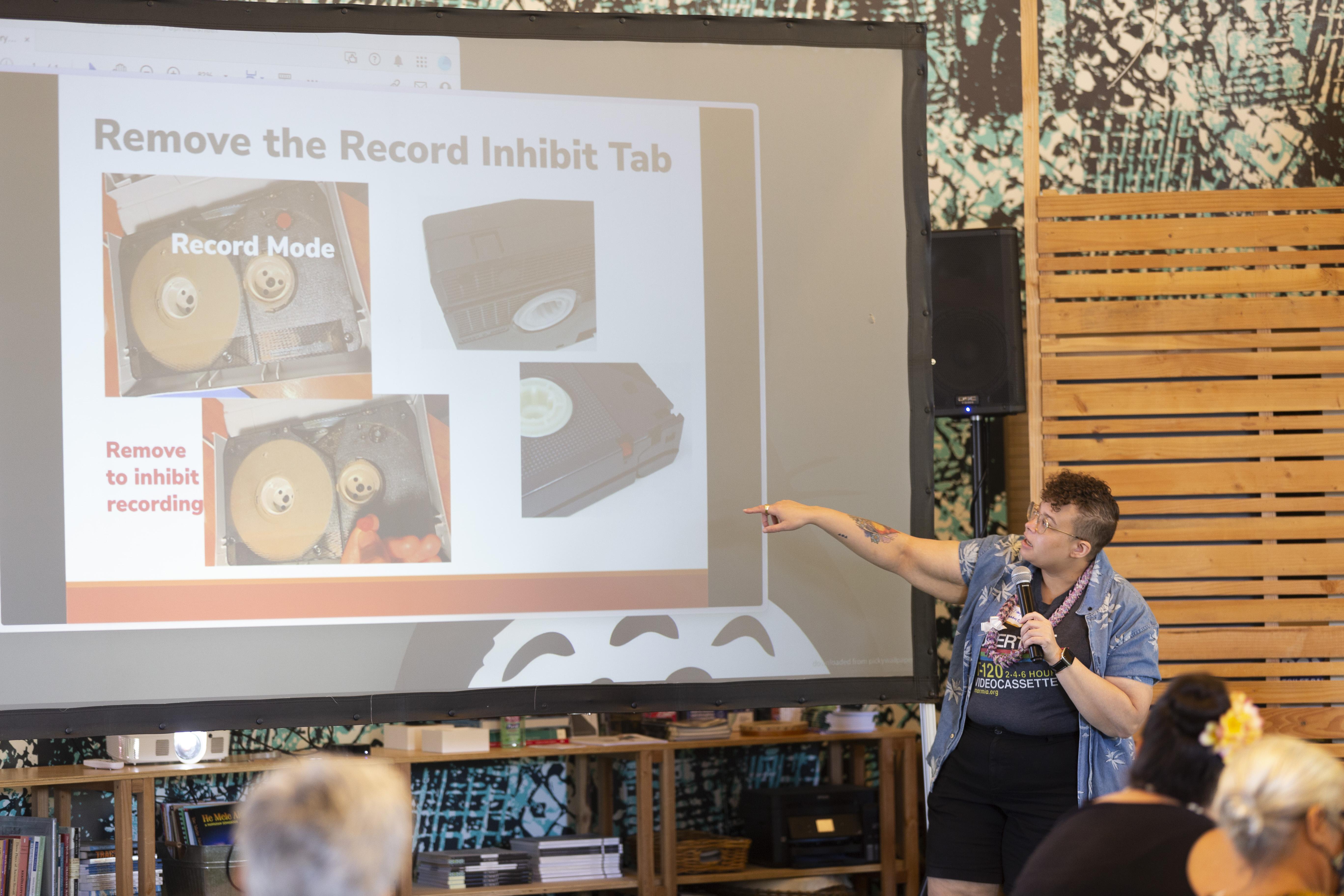 Community Archiving Workshop
Staff of the Susie McClure Library Special Collections and Archives (SMLSC) at American Baptist College and volunteers from the Nashville community will join us for a two-day workshop on creating inventories, developing preservation plans and reorganizing storage space to gain better intellectual and physical control over endangered audiovisual and photographic media and manuscript collections. McClure Library collections document the history of the college from its beginnings on a local supporter's farmland and the activities, members and leaders of Black Baptist congregations in Tennessee and across the mid-South. 
November 3-4, American Baptist College
Preparation for the Program
Before we arrived in October, we were already engaged in discussion about the unique history of Tennessee and the necessary preservation efforts.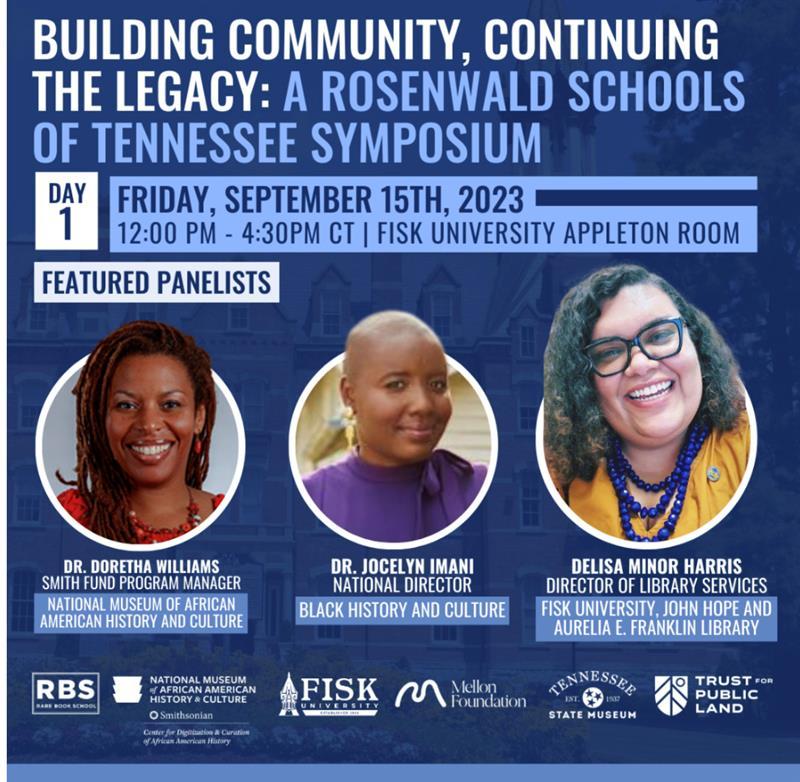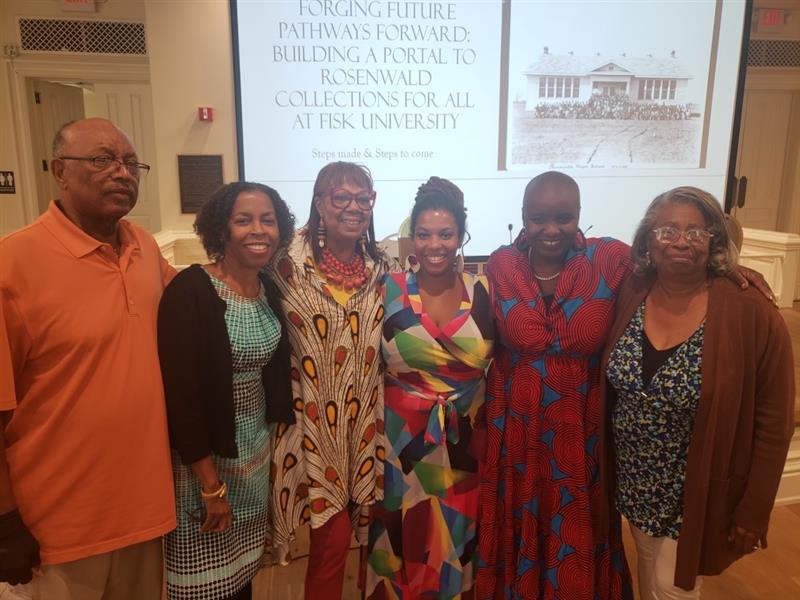 Where Does the Time Go?
Two photos, six years apart, Leah Jones and Josh Weilepp still hard at work for Community Curation!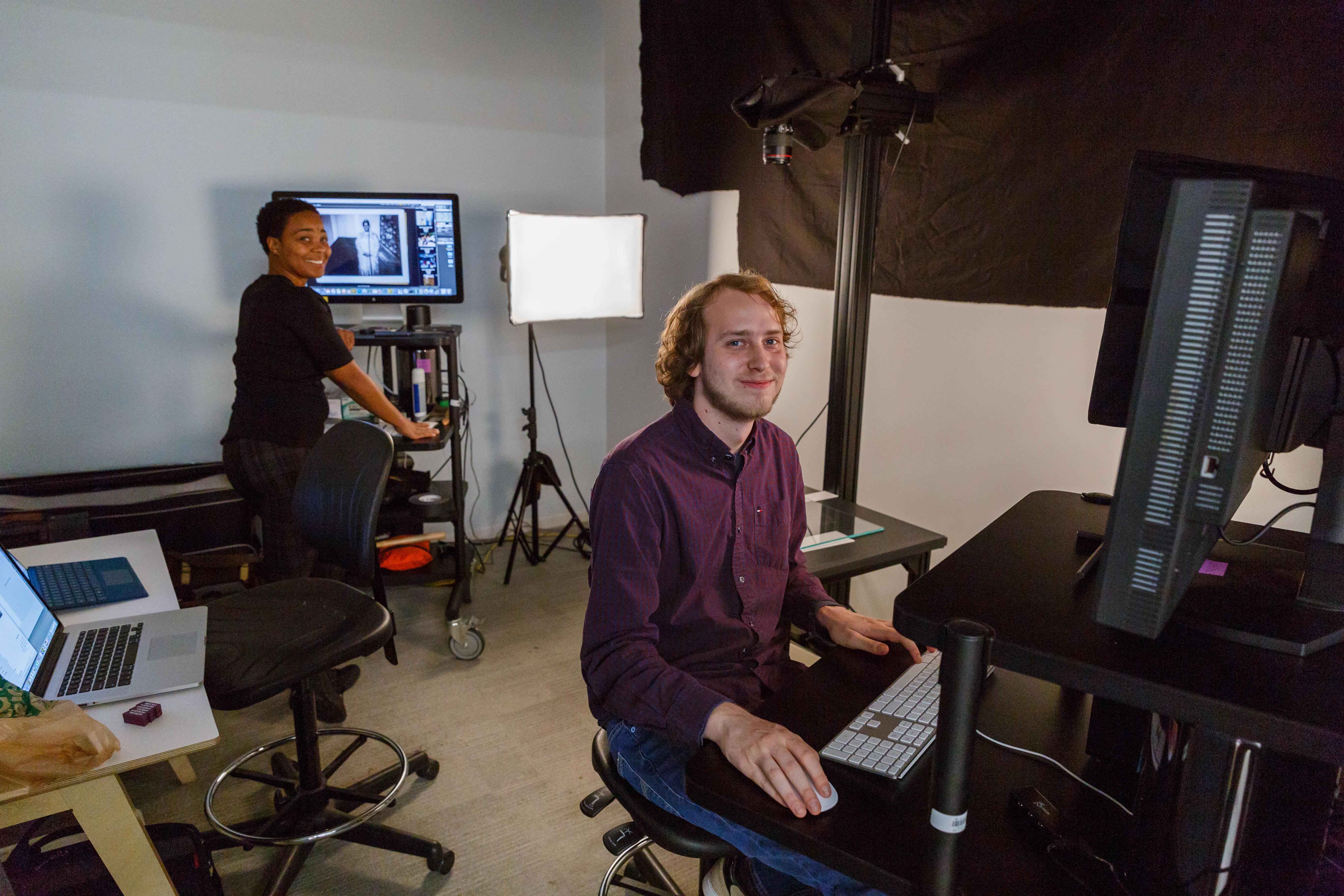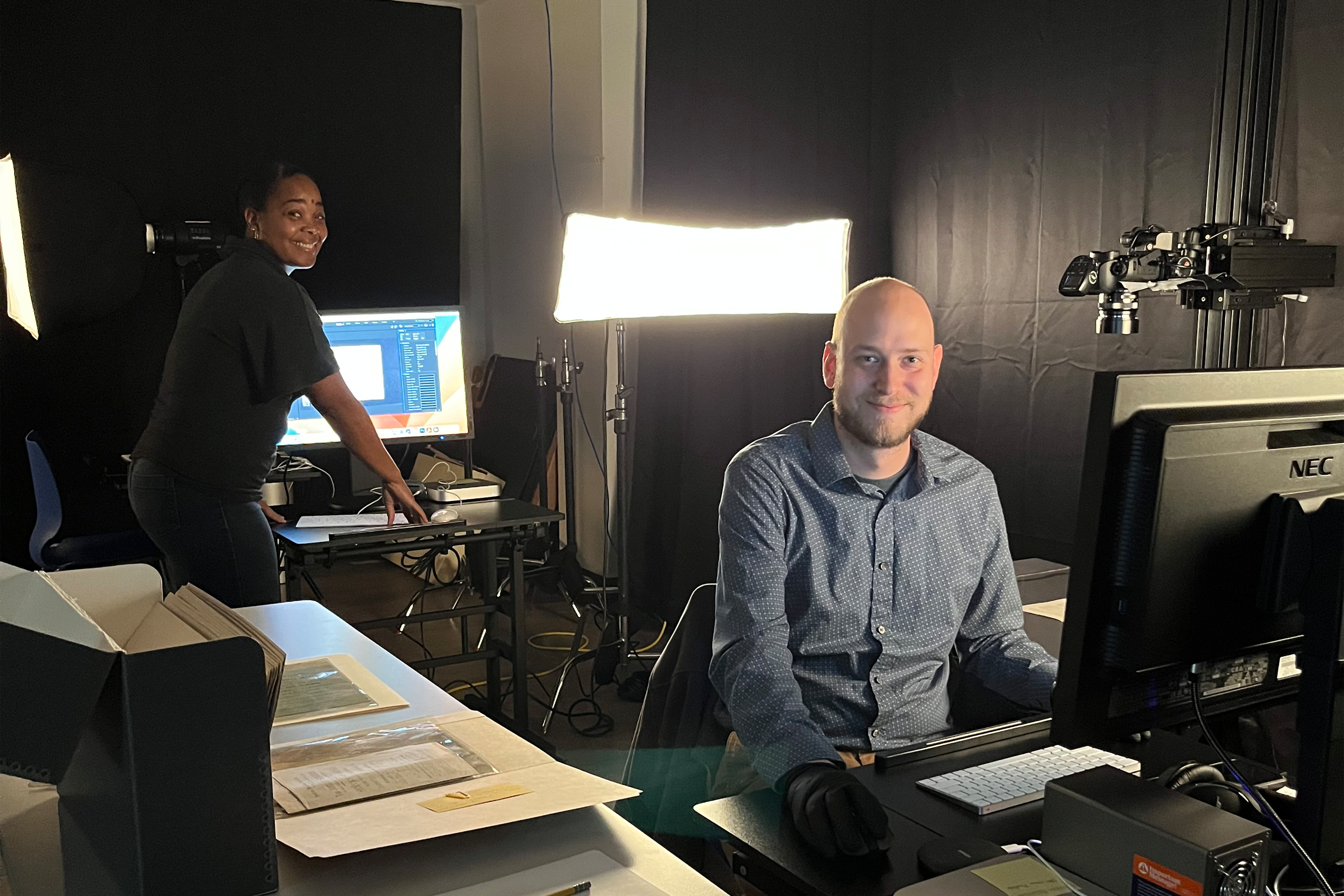 Check out some photos from our April site visit below, and if you're in Nashville, pay us a visit!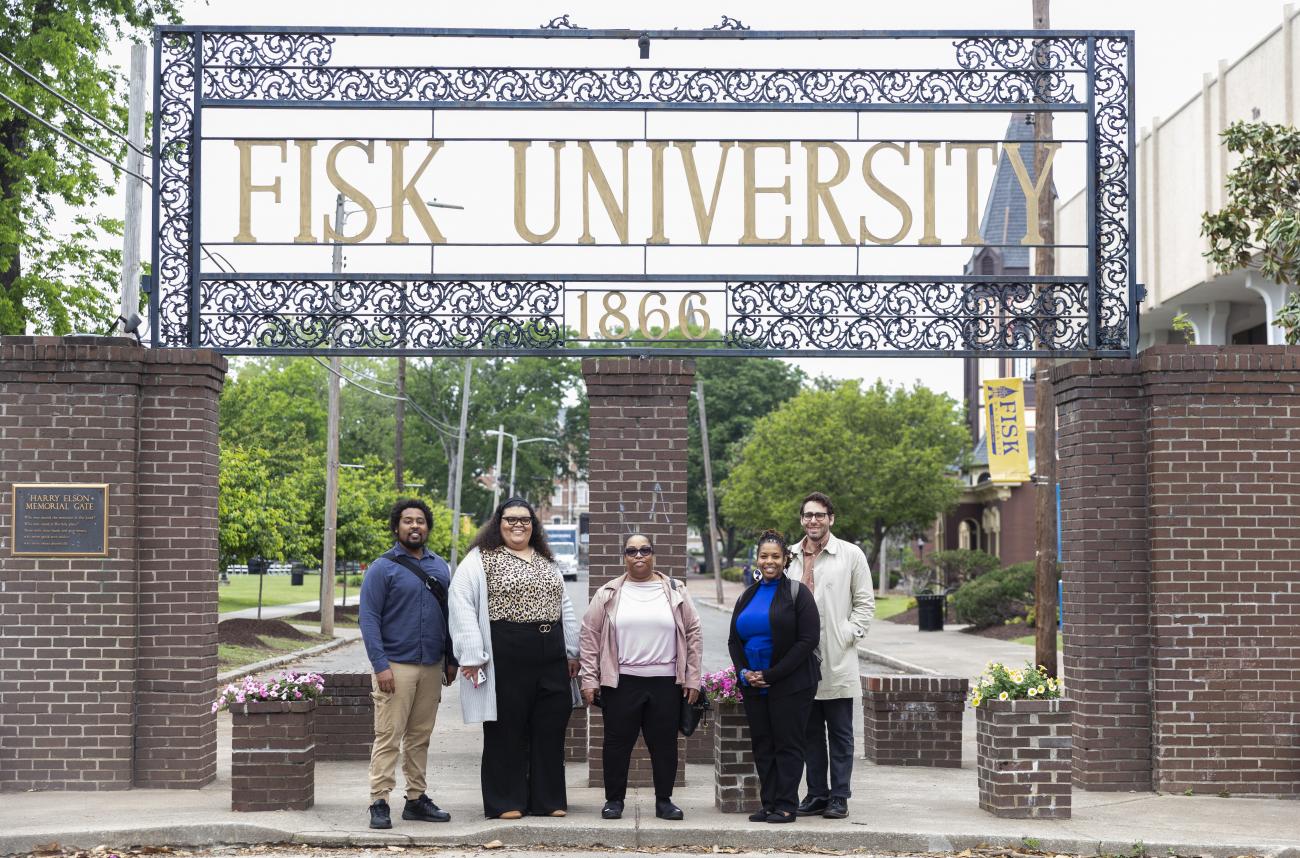 Congregating at the entrance to Fisk University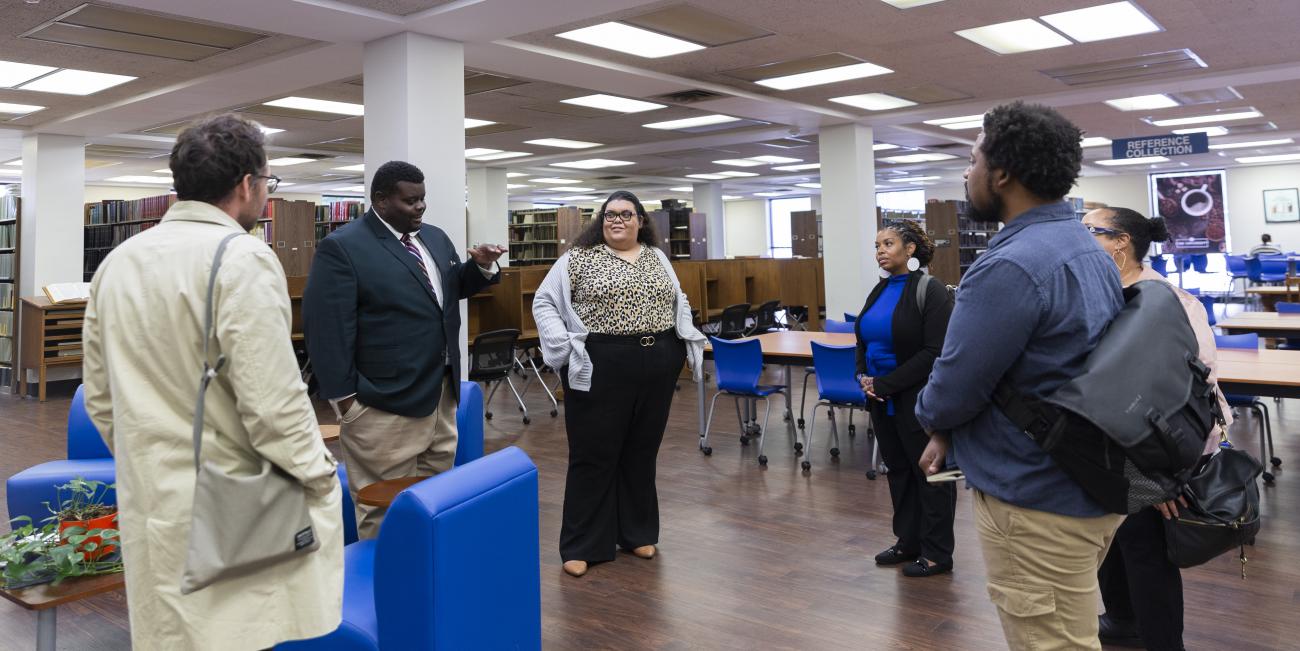 In conversation with DeLisa Minor Harris, Director of Library Services and Jamaal Sheats, Director and Curator of Fisk University Galleries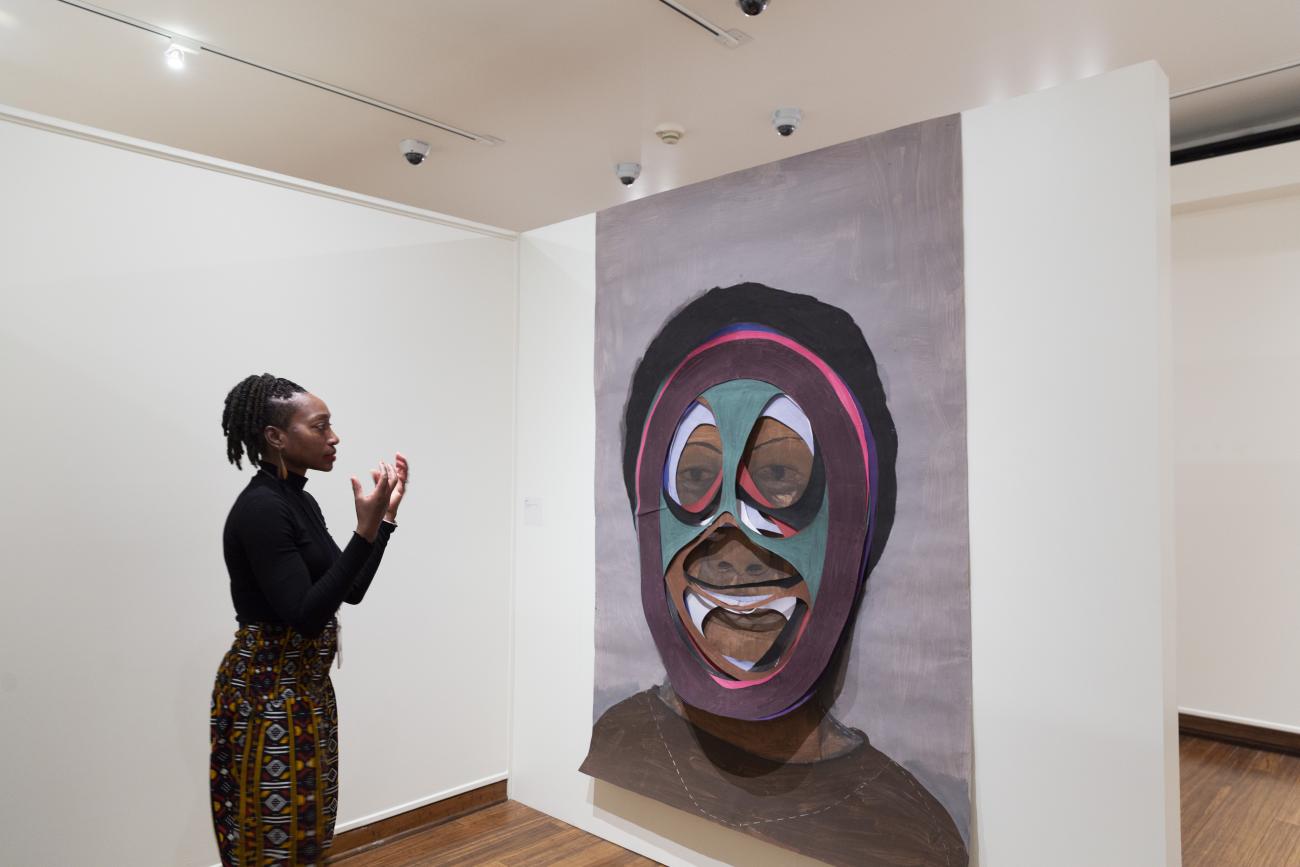 Touring the Carl Van Vechten Gallery with Gallery Coordinator Lakesha Moore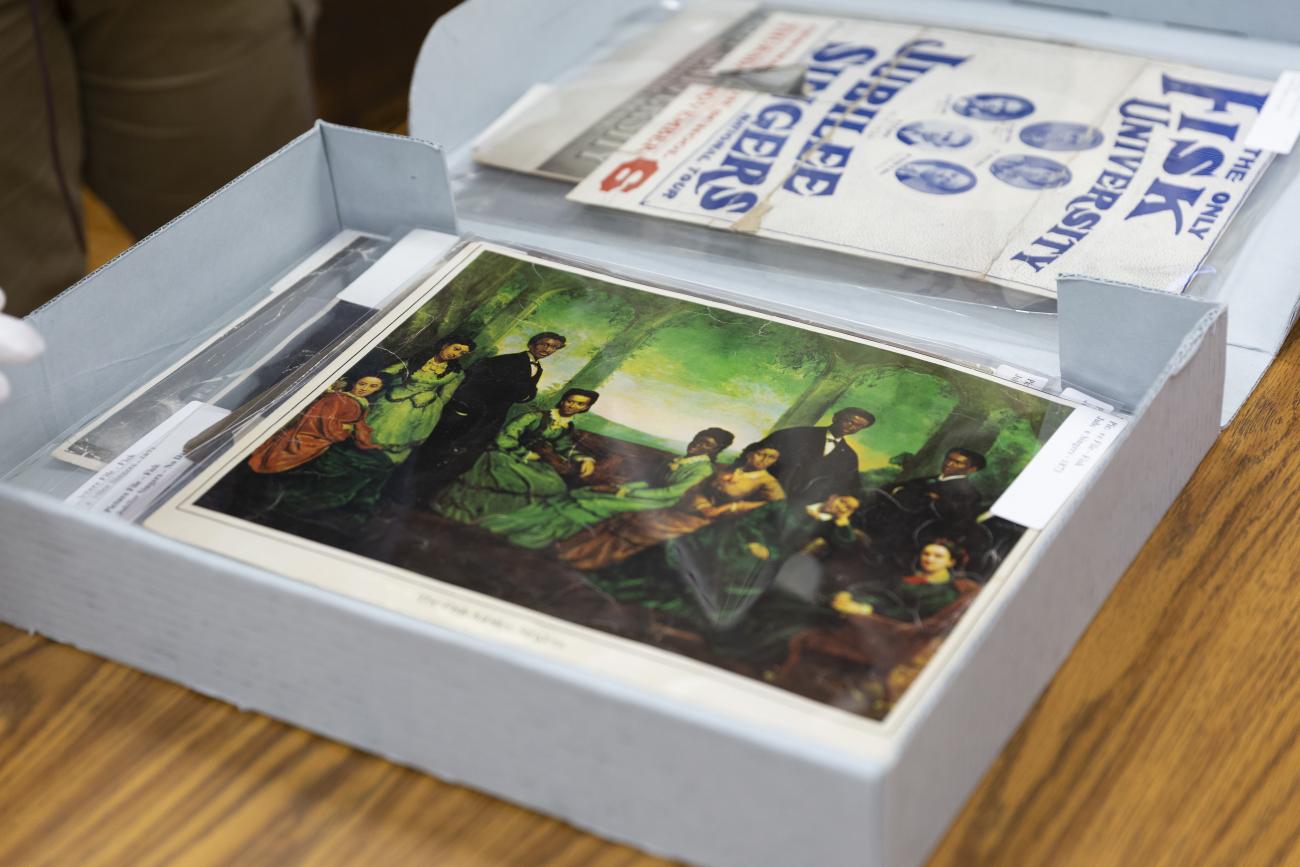 Early depictions of the Fisk Jubilee Singers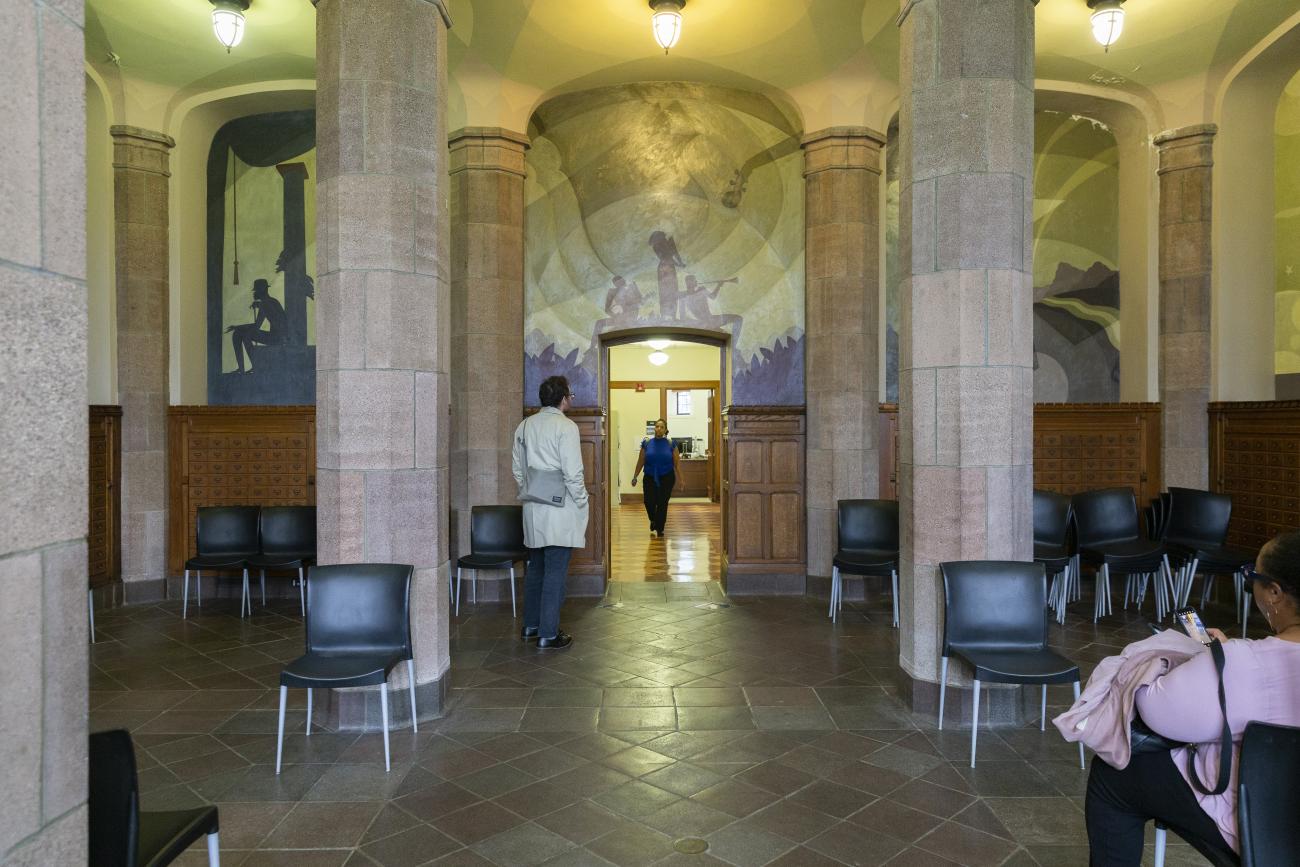 Amazing Aaron Douglas murals in Fisk's Cravath Hall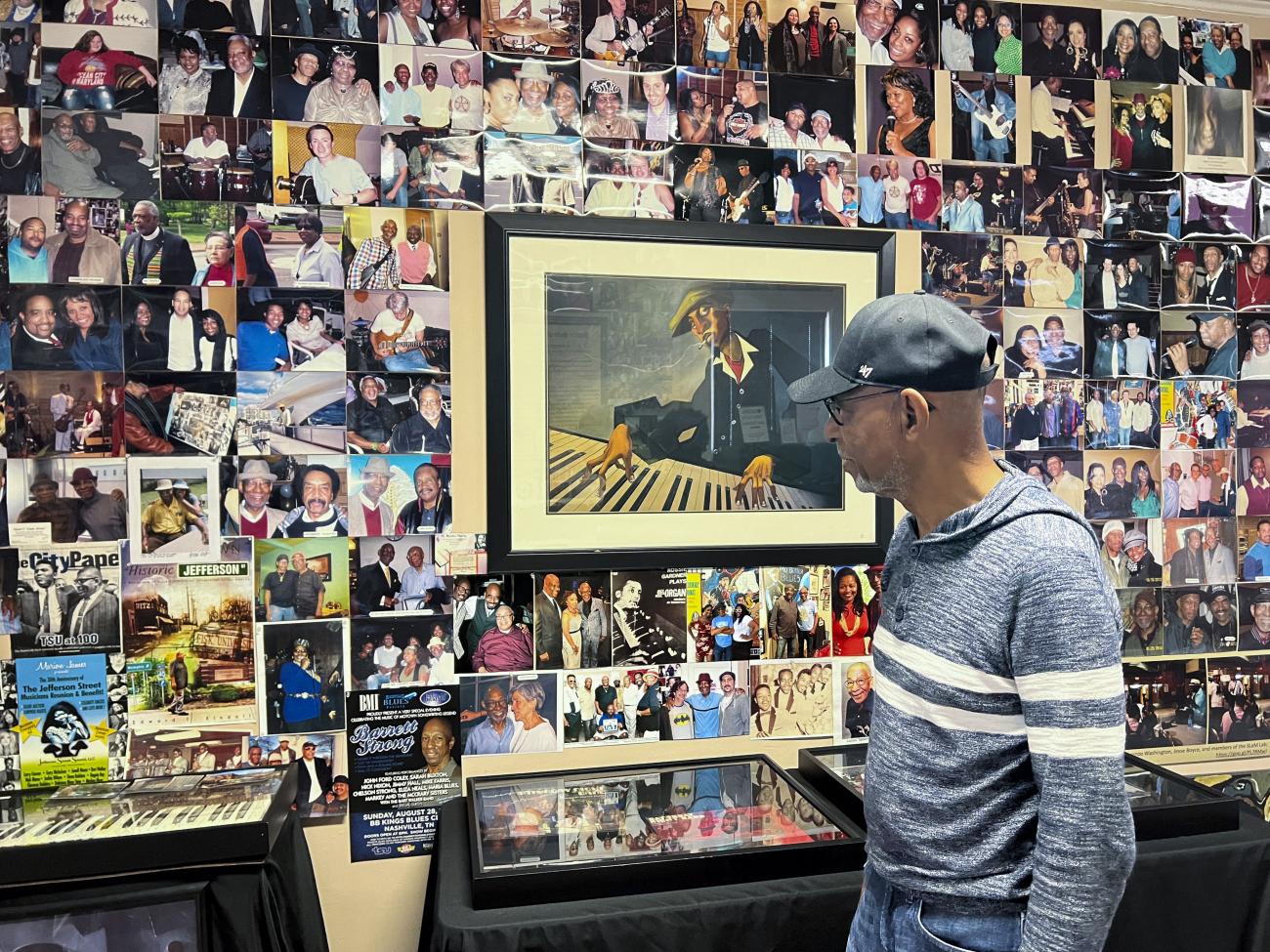 Lorenzo Washington, founder and curator of the Jefferson Street Sound Museum, discussing his extensive public history work