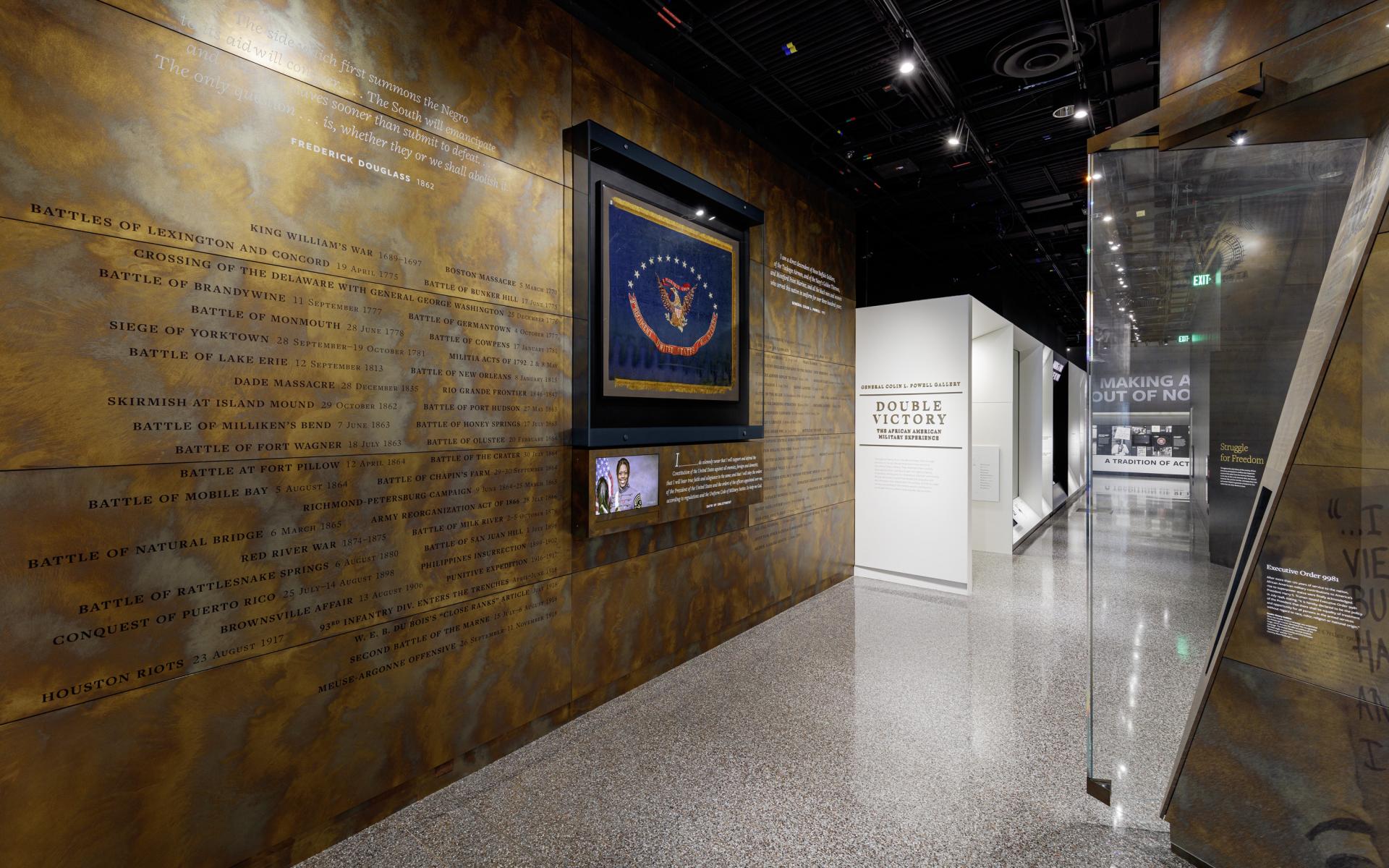 Community
Double Victory
The African American Military Experience
Double Victory: The African American Military Experience conveys a sense of appreciation and respect for the military service of African Americans from the American Revolution to the War on Terror.
It establishes an understanding that the African American military experience shapes opportunities for the greater community and has profoundly shaped the nation.
In choosing to serve in the military, African Americans sought to have their service understood by the nation as a demand for liberty and citizenship. African American men and women who engaged in the military made their service useful not only for the good of their country, but to benefit both their personal lives and their community.
Journey Through the Exhibition
Double Victory Storylines
Medal of Honor Lens
The Medal of Honor Lens addresses the Medals of Honor awarded to African Americans and interprets what it means to be a Medal of Honor recipient, what is life after the Medal of Honor, and issues of racial biasness in awarding the Medal of Honor. The locations of African American Medal of Honor recipients buried in Arlington National Cemetery (ANC) are offered so visitors can visit the cemetery.