Past Special
Everyday Beauty
Photographs and Films from the Permanent Collection
The Earl W. and Amanda Stafford Center for African American Media Arts (CAAMA) gallery's inaugural exhibition, Everyday Beauty: Photographs and Films from the Permanent Collection on view September 24, 2016 – February 4, 2019, featured images and rarely seen films from the Museum's growing photography and moving image collection.
Everyday Beauty used the lenses of history, culture and community to reflect themes of self-representation, social responsibility and resilience. African Americans have long recognized the power of images and used them to document moments – from the monumental to everyday. Photography and film have also been used to challenge negative perceptions, demonstrate the strength of the human spirit, and promote social reform. This exhibition examined African American history and culture by presenting images spanning 100 years. The selected works highlighted the beauty of everyday occasions and featured photography and films by known and lesser-known artists.
Everyday Beauty was divided into five themes:
Self-presentation highlighted how African Americans used photography to challenge negative perceptions of themselves. Photographs were presented in a variety of formats – from tintypes, daguerreotypes, ambrotypes, postcards, family snapshots and vintage prints – and highlighted black people's longstanding engagement with visual culture.
Courtship and Family recognized families are a critical part of any community, and have been an essential source of strength for African Americans who have faced discrimination and persevered during some of the bleakest and brightest moments in American history.
Faith and Activism focused on how African Americans used the power of faith, determination, formal and informal institutions, to help move the dial of justice forward.
Education and Uplift explored the ways African American communities went to great lengths to receive an education and challenge the doctrine of "separate but equal."
Work and Play served as a visual reminder of universal human experiences while helping shape understandings of the social conditions surrounding black life. African Americans experienced levity and the chance to enjoy life's simple moments, even in the midst of adversity.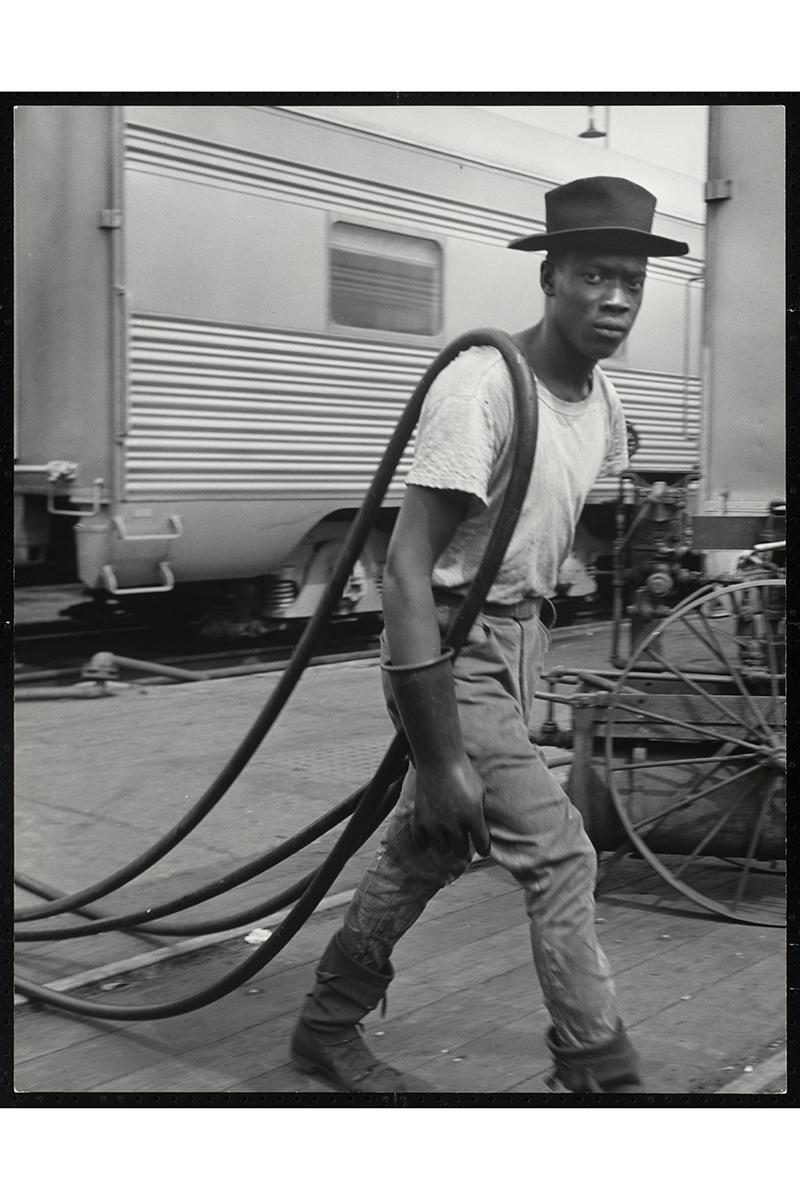 Exhibition Experience
Photographs from the NMAAHC Collection
Featured objects included an 1874 marriage certificate containing tintypes of an African American couple related to abolitionist and statesman Frederick Douglass. Early African American photographers J.P. Ball and Arthur Bedou were included alongside photographs by Louis Draper, Wayne F. Miller, Charles "Teenie" Harris, Gordon Parks, Joe Schwartz, James Van Der Zee, Ernest C. Withers and more.
In addition to the images in the gallery, the exhibition featured rarely seen film footage from Rev. S.S. Jones, an amateur filmmaker, Baptist minister and businessman based in Oklahoma. Jones' home movie footage showed vibrant African American communities in Oklahoma in the 1920s, several years after the Tulsa riots. 
Interactive Table
Also included in CAAMA was an interactive table that further explored the exhibition's five themes and provided annotations and biographical information about featured photographers, and clips of rarely seen documentary films. It also highlighted three family photo collections: the Heilig family from Earle, Arkansas, the Scurlock family from Washington, DC and Laura Fitzpatrick from Brooklyn, New York. 
The Heilig images showed a family who created successful businesses in the South during the Jim Crow era. The Scurlock family photographs offered a rare and personal glimpse into a family that represented and documented Washington, D.C.'s growing black middle class. The Fitzpatrick photo album featured the work of a young amateur photographer who captured life in the Williamsburg section of Brooklyn, NY from 1938 – 1948 and provided a personal and historical look into Brooklyn's African American community after WWII.