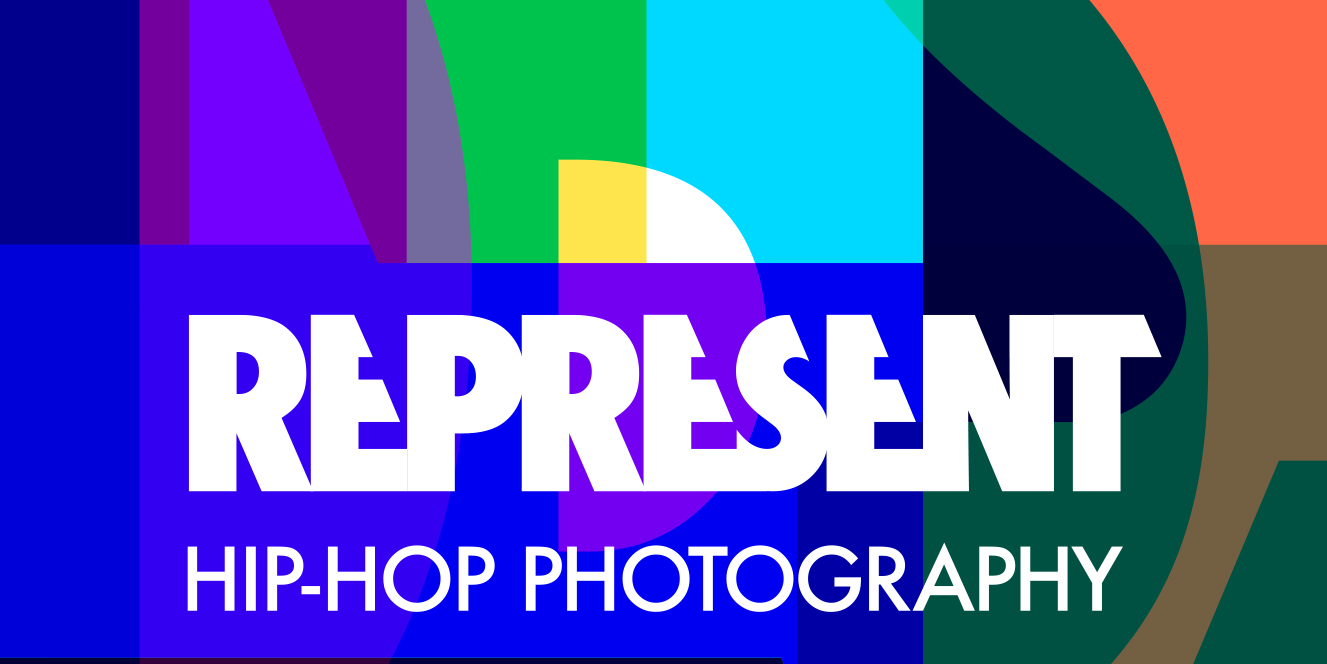 Held in the Earl W. and Amanda Stafford Center for African American Media Arts (CAAMA) gallery, Represent: Hip-Hop Photography was open March 5, 2018 – November 3, 2019.
Represent highlighted images from the museum's Eyejammie Hip Hop Photography Collection and paired them with historical photos and other hip-hop related-objects from the museum's permanent collection. These unique pairings highlighted connections between the popular art form, and its relationship to other important historical figures, social movements, and creative moments.
Exhibition Experience
Represent contained four themes inspired by the four elements of hip-hop: DJs, MCs, breakdancers, and graffiti.
Identity​
Hip-hop provides an outlet for people to express themselves and share their stories and unique life experiences with others, like cultural expressions of the past.
Creativity​
An important part of hip-hop is adaptation and innovation, which has been a foundational element of many African American art forms.
Activism
​Hip-hop can be used to promote social justice, self-empowerment, and cultural awareness, similar to how music has been instrumental in previous social movements.
Community
Hip-hop has its origins in the Bronx, New York. The music and culture promote shared identity, collective memory, and history.