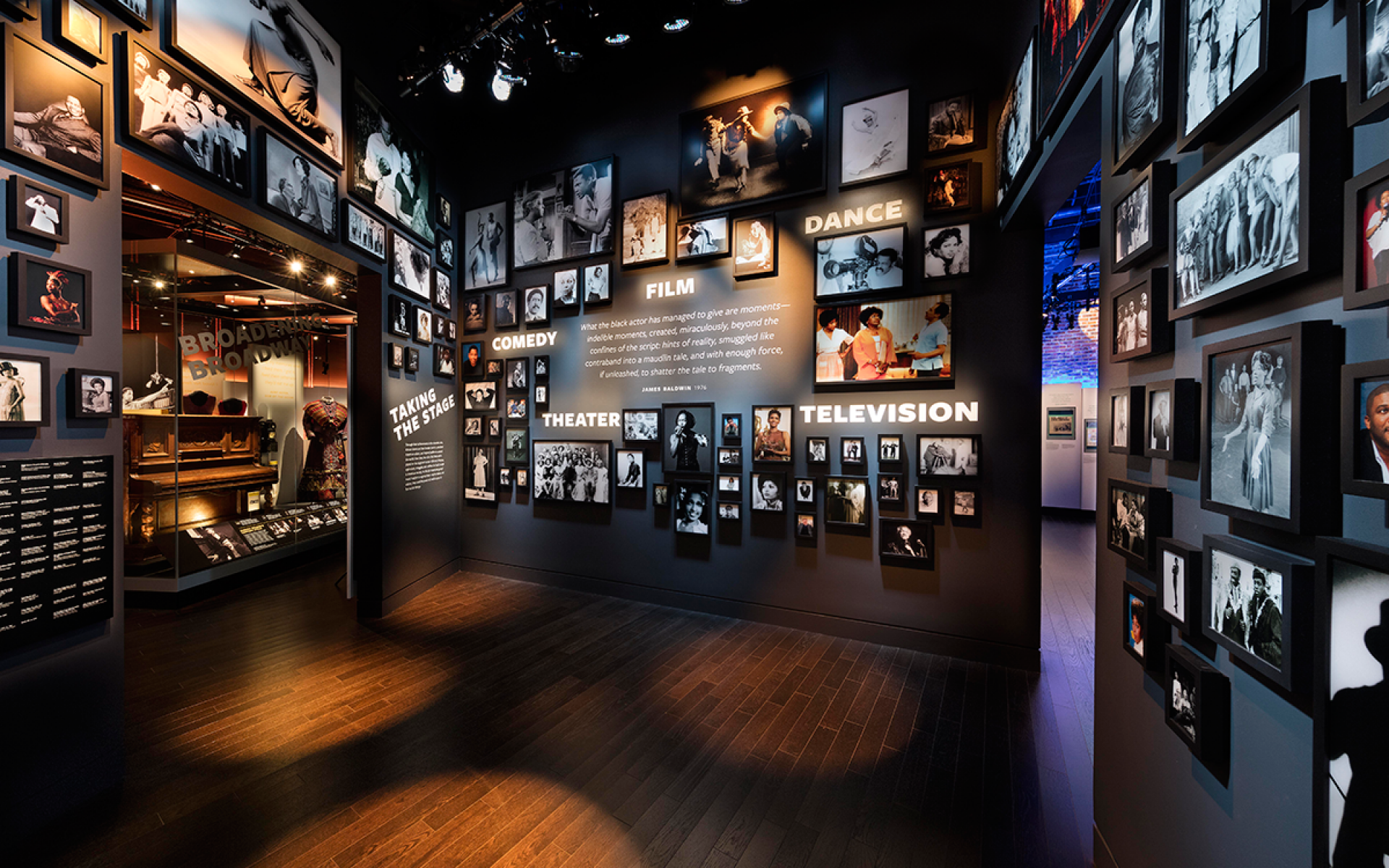 Taking the Stage explores the history of African Americans in theater, film, and television to celebrate their creative achievements, demonstrate their cultural impact, and illuminate their struggles for artistic freedom and equal representation.
Located in the 4th Floor Culture Galleries, Taking the Stage provides visitors with the opportunity to reconnect with some of their favorite popular culture memories as well as to contemplate how the roles black artists played on the stage and screen reflected changing aspirations, struggles, and realities for black people in American society.
Throughout the exhibition, visitors see how African Americans have acted to shape and transform the ways they are represented onstage by challenging racial discrimination and stereotypes and producing more diverse images of African American identity and experience. Together these stories  suggest how, in taking the stage to express their creative talents, artistic visions, and cultural identities, African Americans have been a force for freedom and social change.
Main Messages:
Through their creative achievements and influence, African American artists have expanded and enriched the ways that theater, film, and television reflect the diversity of American society.
African American artists developed various strategies to overcome the limits that white society placed on their creative freedom, opportunities, and identities.
African American artists have expressed a collective belief in the power of performance to serve as a tool of liberation and transformation—personal, cultural, social, and political.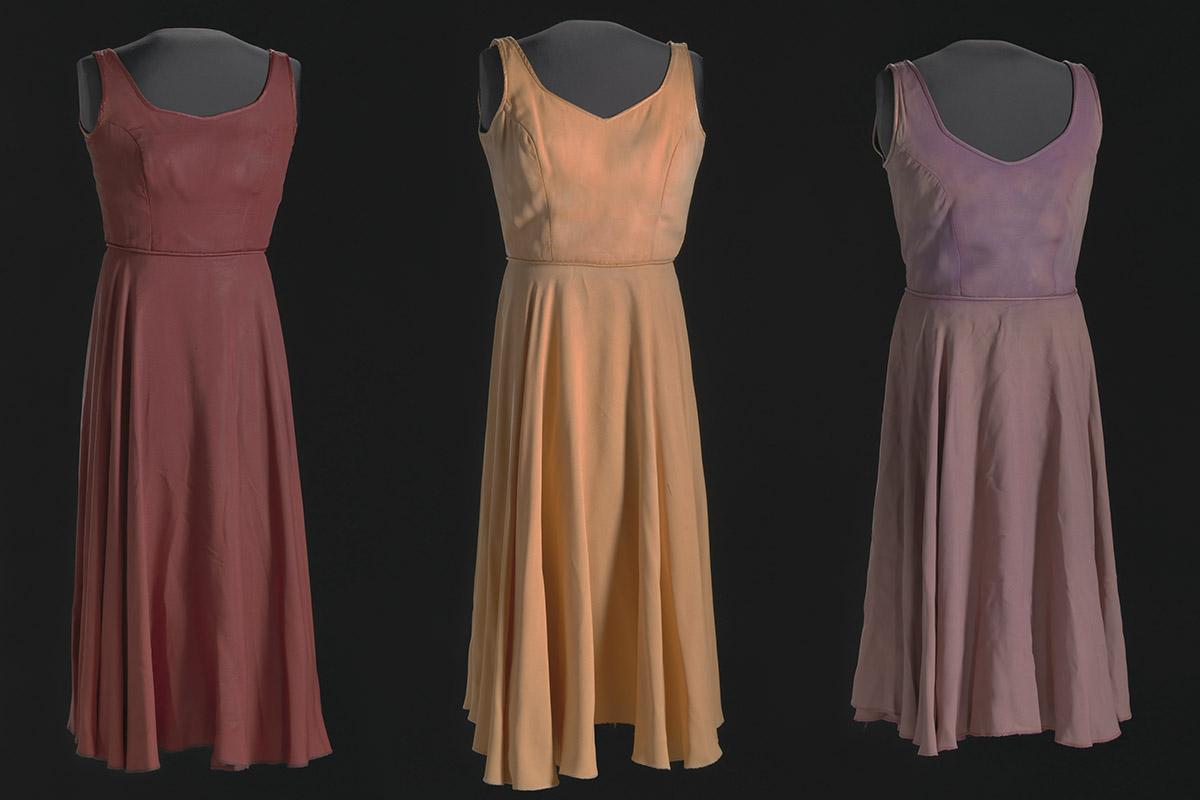 Exhibition Experience
Taking the Stage is organized thematically, according to genre: Theater, Film, and Television. Each section will highlight key events, figures, and themes from various eras and bring legendary performances to life through artifacts, historical images, and media presentations.The exhibition showcases compelling stories of how African American performing artists have enriched American culture while also crafting possibilities for social change. As they moved from the shadows into the spotlight, black actors, dancers, and comedians broke barriers and challenged stereotypes. As they claimed the authority to tell their own stories, black playwrights, choreographers, and filmmakers expressed the depth and diversity of the African American experience. By struggling to change the roles they played on stage and screen, as well as behind the scenes, black artists and entertainers strove to reflect and improve the real lives of black people in American society.
Paul Robeson in Othello
Actor and activist Paul Robeson became the first black actor to play Shakespeare's Othello on Broadway in 1943, over a century after African American actor Ira Aldridge first played the role on the London stage. Both on and beyond the stage, Robeson used the role of Othello (which he first performed in London in 1930, and again for the third and last time in England in 1959) to advance the political struggle for racial equality.
For Colored Girls Who Have Considered Suicide/When the Rainbow Is Enuf
Ntozake Shange's groundbreaking feminist choreopoem, which opened on Broadway in 1976, carved out a new space on the public stage for dramatic expressions and explorations of black women's experiences.
A Separate Cinema, 1910s-1940s
During the segregation era, an independent industry dedicated to the production of films for African American audiences arose in response to the exclusion of black artists from Hollywood and to counter the negative, stereotypical representations of African Americans in movies such as The Birth of a Nation.
Making Records and Breaking Barriers
In the 1950s and 1960s, African American comedians moved from segregated nightclubs into American living rooms through the new media of "party records" and television variety shows. While going on national television required comedians to adhere to the guidelines of the network censors, record albums provided more authentic and unfiltered versions of comedy routines. As they gained greater visibility in American popular culture, black comedians used humor to raise and wrestle with issues of race in America.
The Black Stuntmen's Association
Organized in 1967, the Black Stuntmen's Association was formed to break racial barriers behind the scenes in Hollywood, in both film and television production. Through their collective efforts, and with the support of prominent African American actors such as Bill Cosby, the BSA succeeded in ending the practice of "paint-downs," in which white stuntmen wearing dark makeup stood in for black actors, and opened up new opportunities for minorities and women in the entertainment industry.