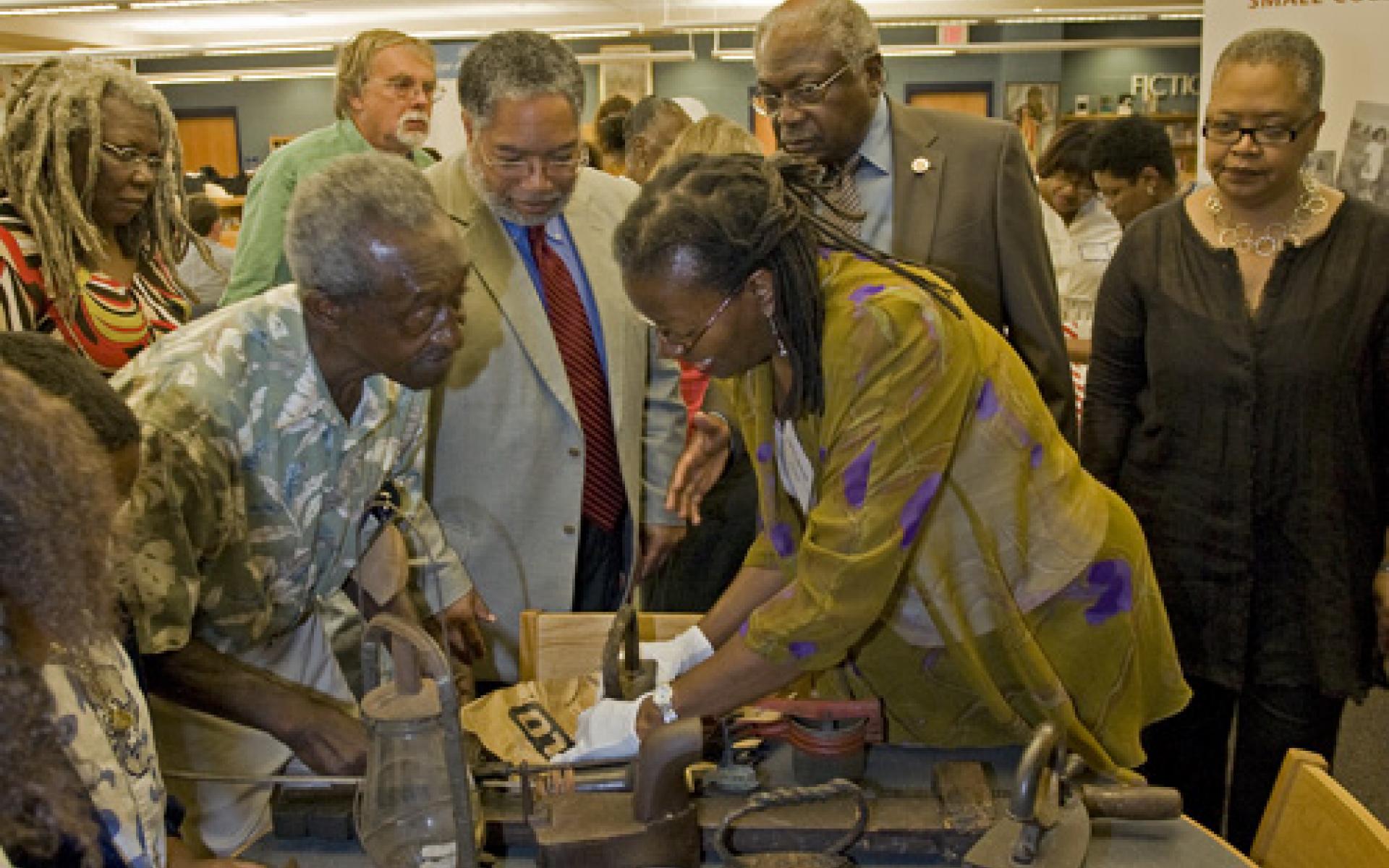 Initiative
African American Treasures
Save Our African American Treasures is a collaboration among cultural institutions, community leaders, and the public to preserve and collect African American material culture.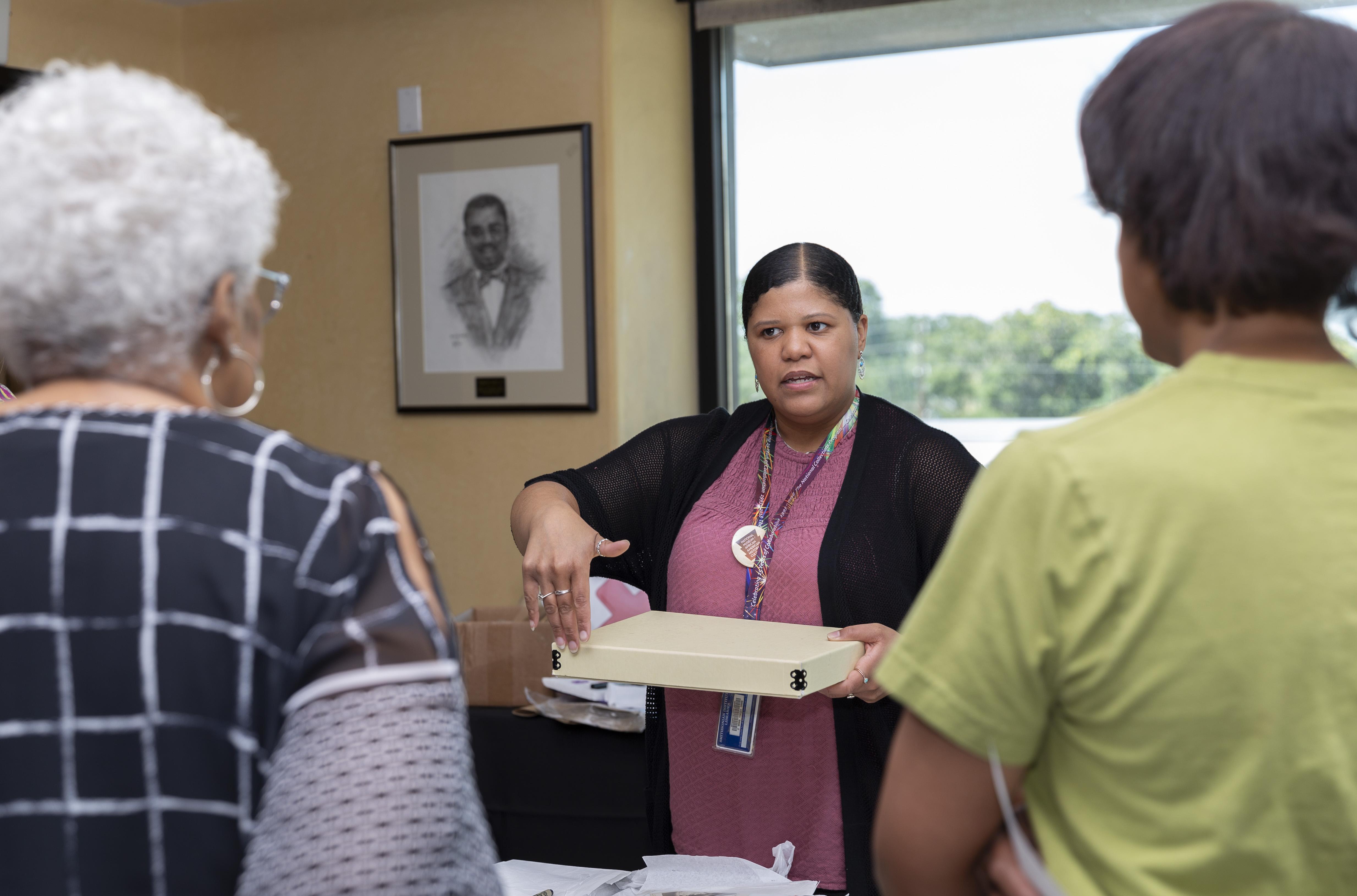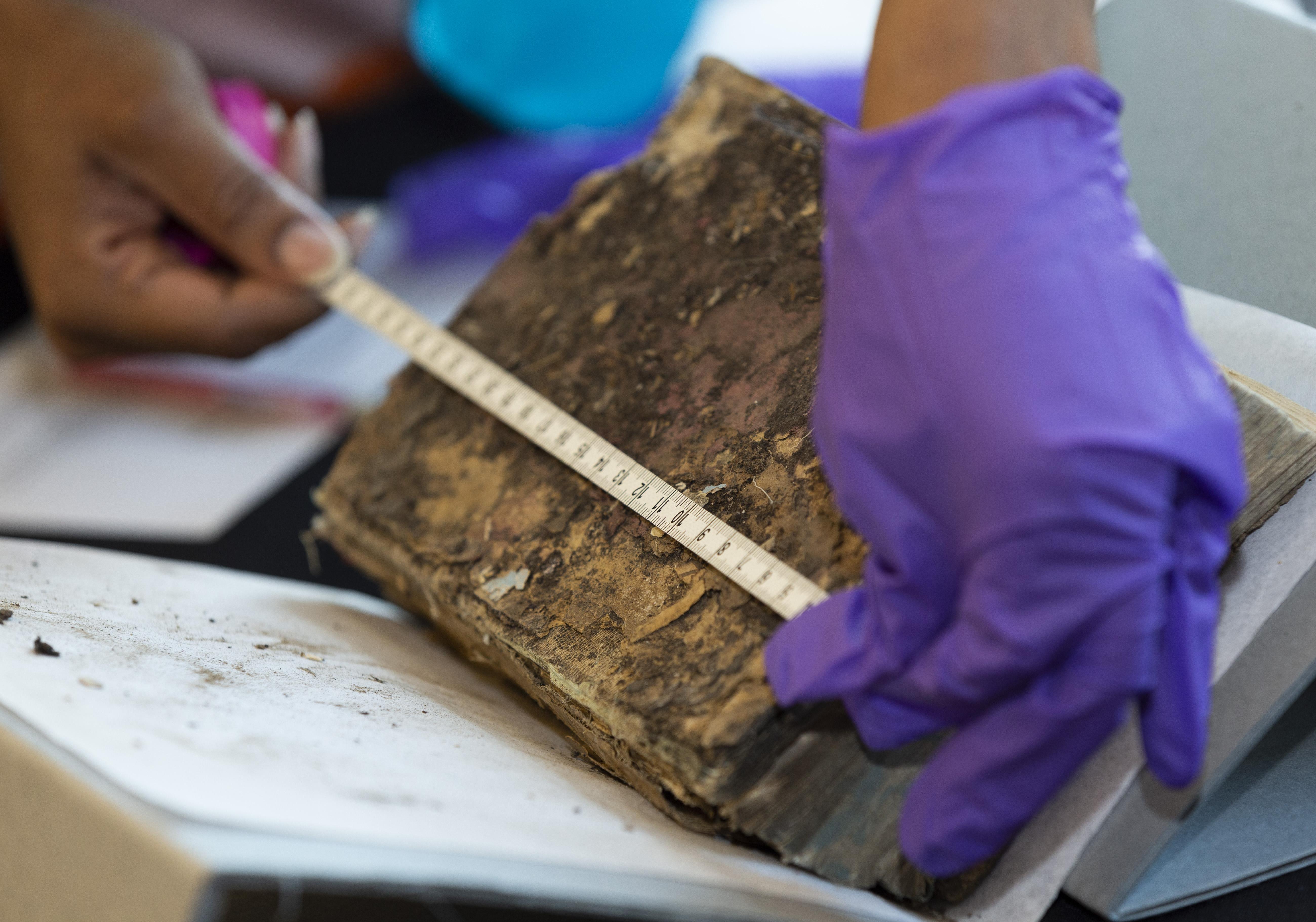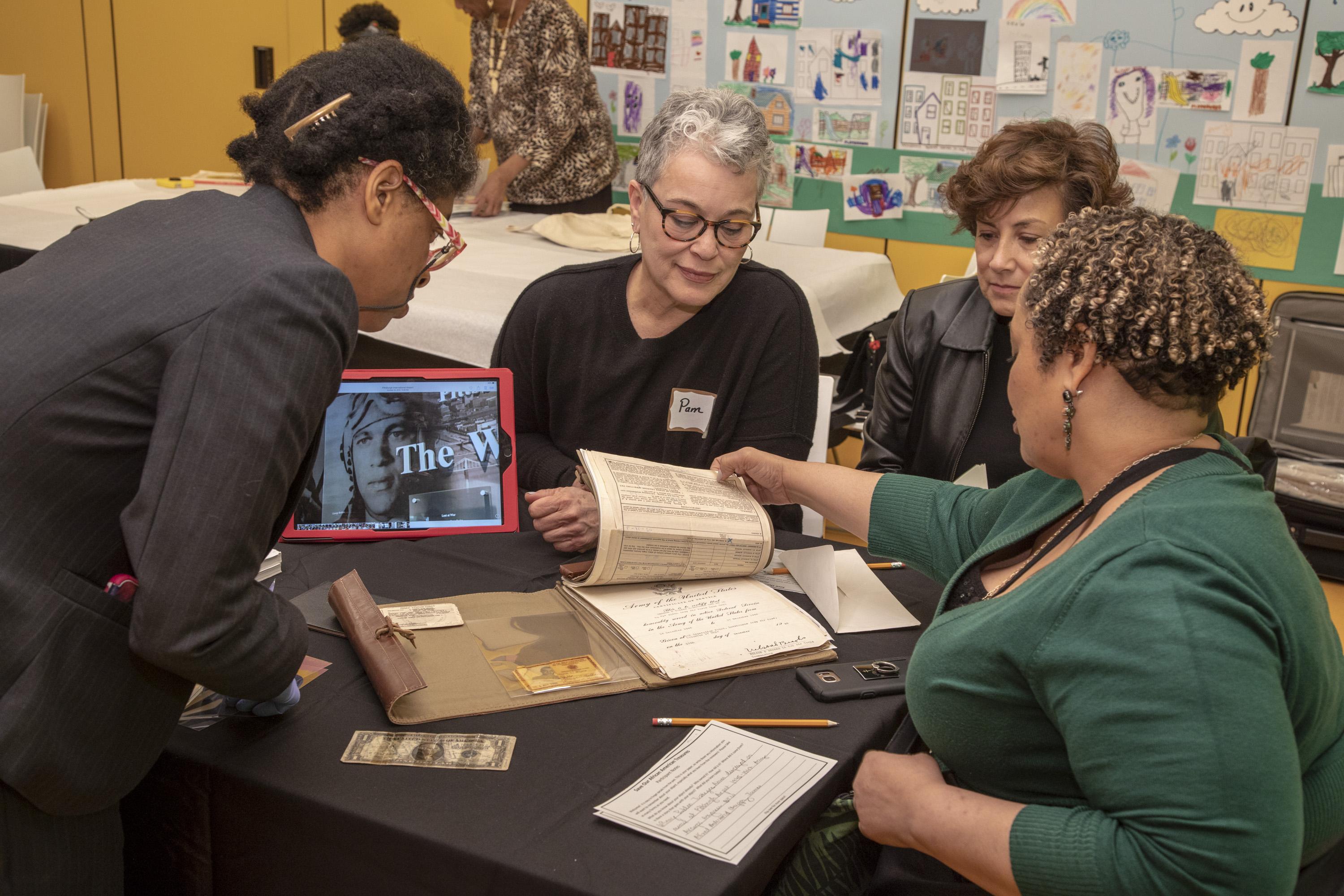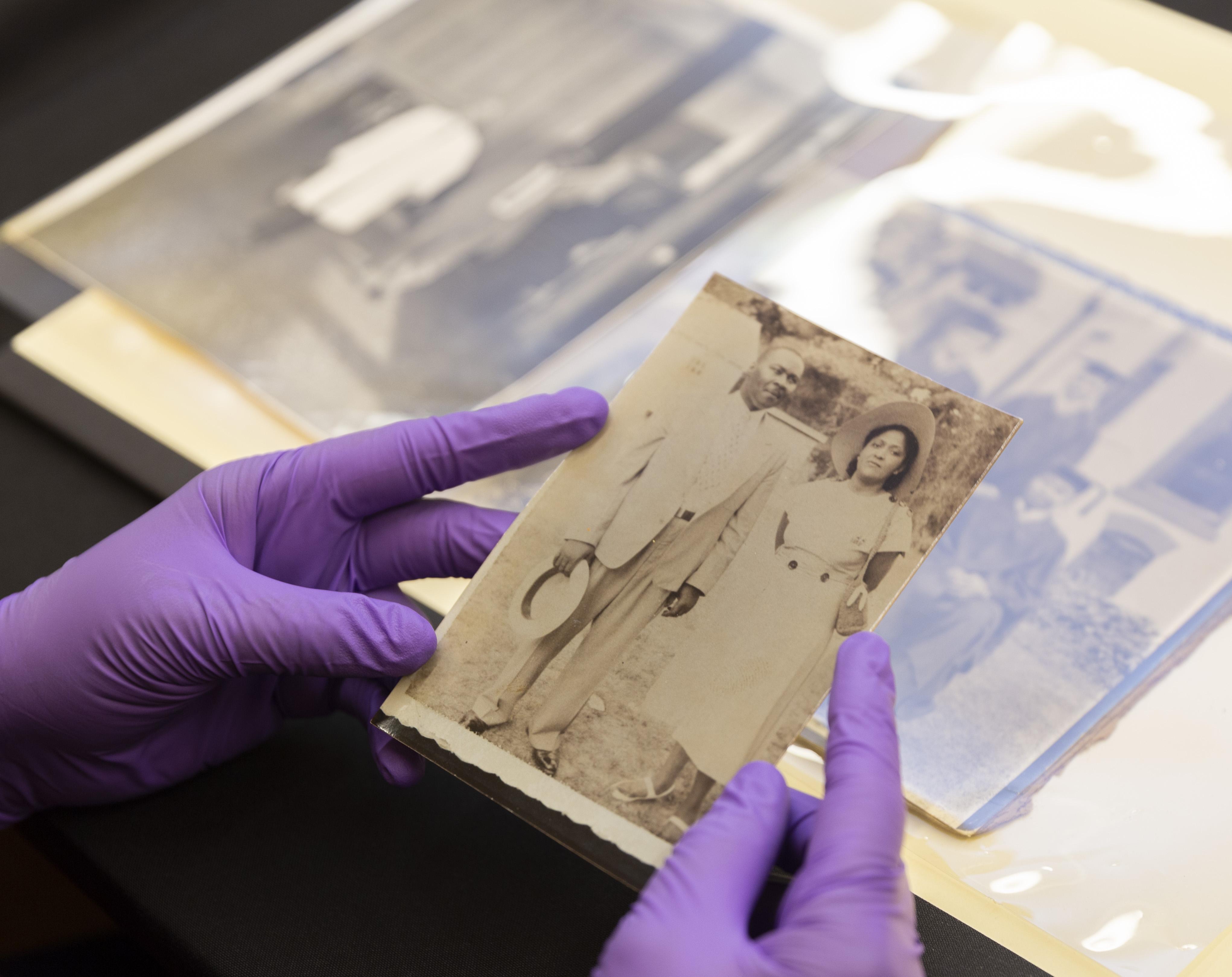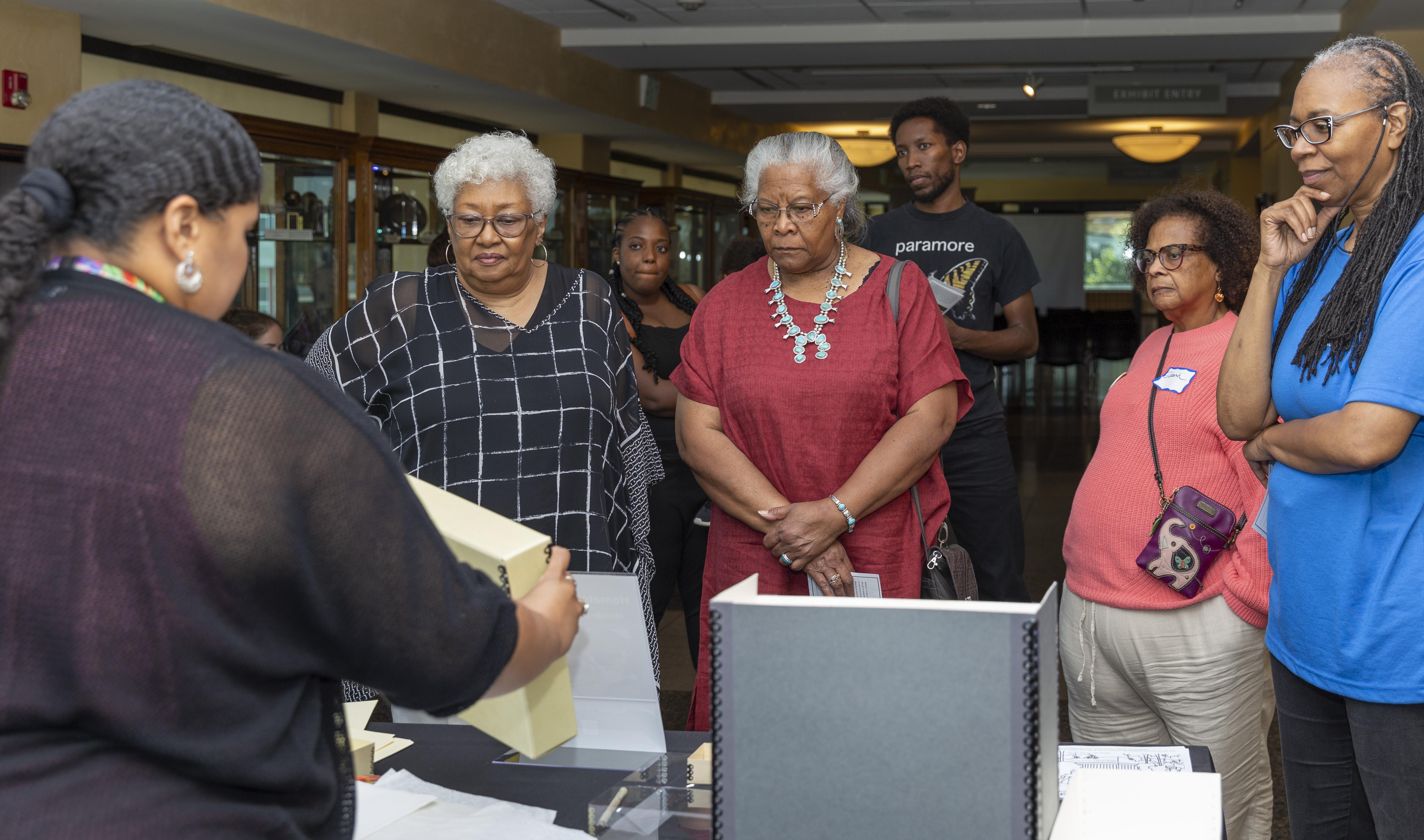 The Museum launched the Treasures program in January, 2008. At each event, members of the public learn how to preserve their family photographs and papers, military uniforms, quilts and the other ephemera that document African American life. Save Our African American Treasures (SOAAT) features presentations, hands-on activities, and preservation tips.
One goal of our Treasures program is to connect program participants with their local museums, archives, and preservation organizations. And to honor personal pieces of American history in their own backyard.

Museum Educator

National Museum of African American History and Culture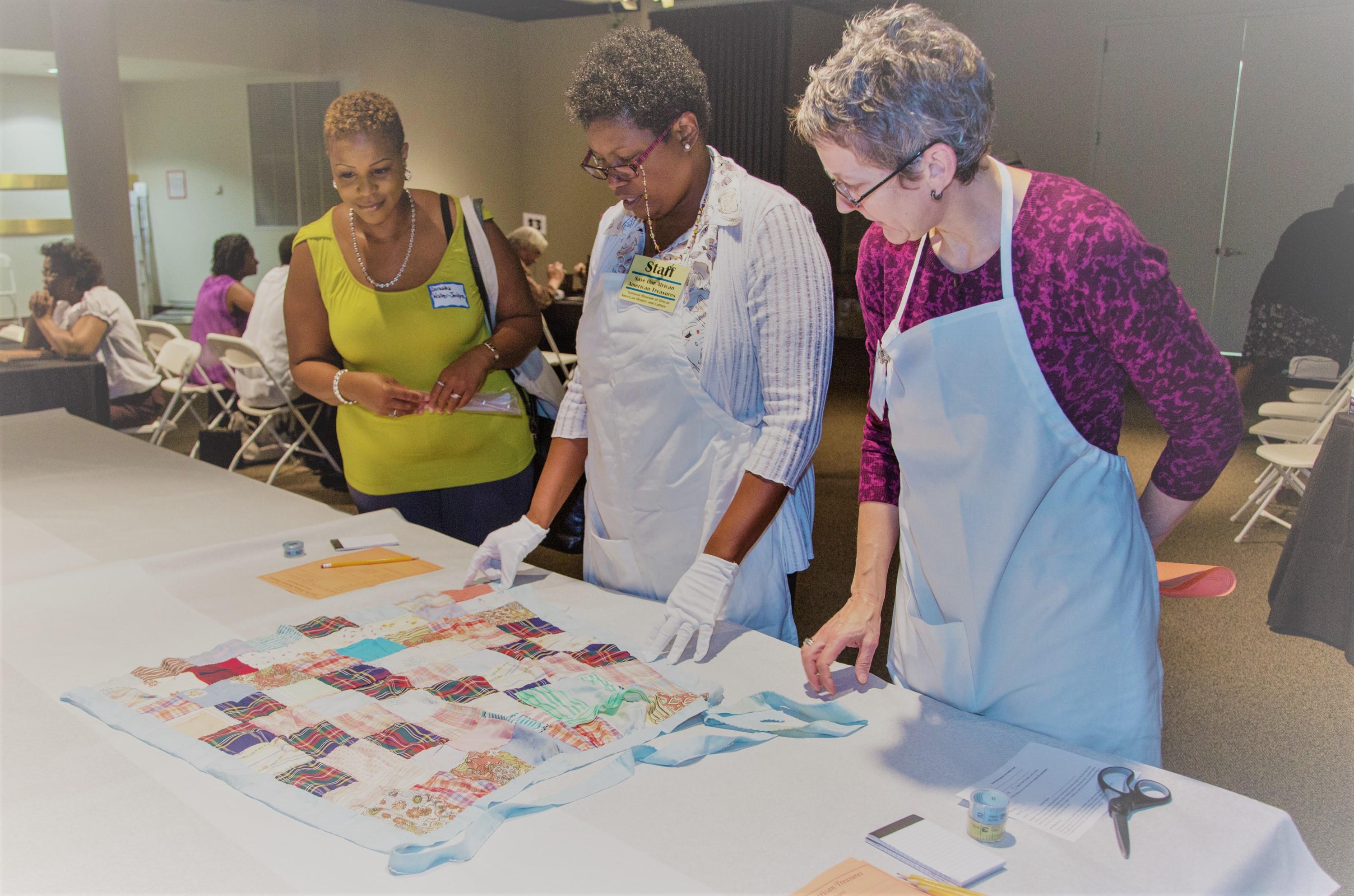 Explore Our Preservation Programs
Saving Our African American Treasures offers an in-museum program, District Treasures; a remote traveling program, Hometown Treasures; and a virtual program, Digital Treasures. All programs are designed to engage visitors, stimulate nationwide preservation activities, and promote collaborations among cultural institutions and their respective communities. Visit our StoryMap to learn more about each of these programs, upcoming events, and how to identify and preserve your own treasures. We also invite you to share photos and notes about your special family heirlooms
Saving Our Treasures
Toolkits for Individuals, Families, Groups and Organizations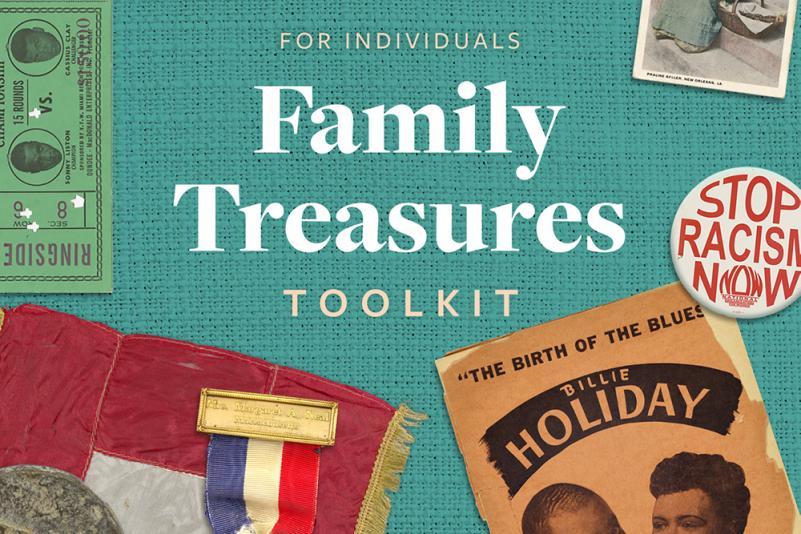 Simple, Low-cost, Preservation Tips for Individuals
This Family Treasures Toolkit provides resources to assist you in understanding how to preserve your family treasures so they are available for future generations. Treasures are objects that hold special meaning and tell stories about the experiences of your family. As you discover items, turn to this guide for tips on how to preserve your family treasures.
Learn More

about Simple, Low-cost, Preservation Tips for Individuals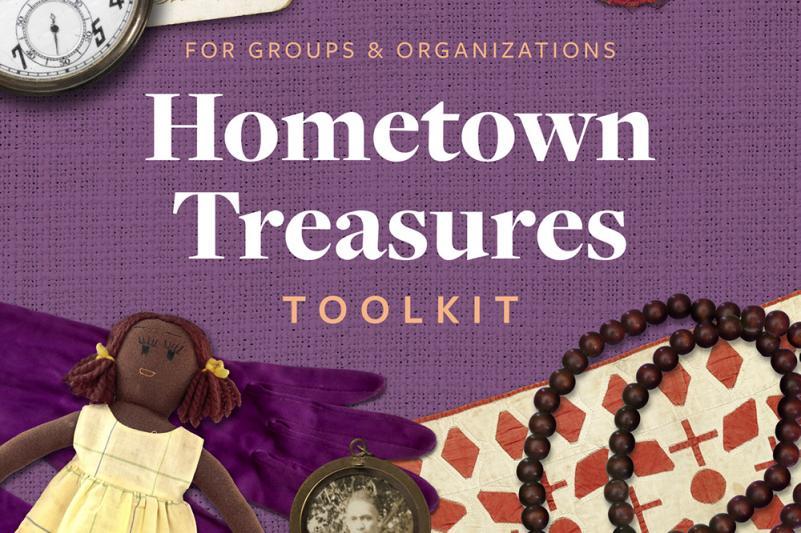 Host a Hometown Treasures Program for Your Community
This digital Hometown Treasures Toolkit for Groups and Organizations serves as a step-by-step guide to hosting a Hometown Treasures program for your community. You may choose to only conduct the program's hallmark – the professional reviews. You may also choose to customize the program to meet the needs of your organization, group, or community.
Learn More

about Host a Hometown Treasures Program for Your Community