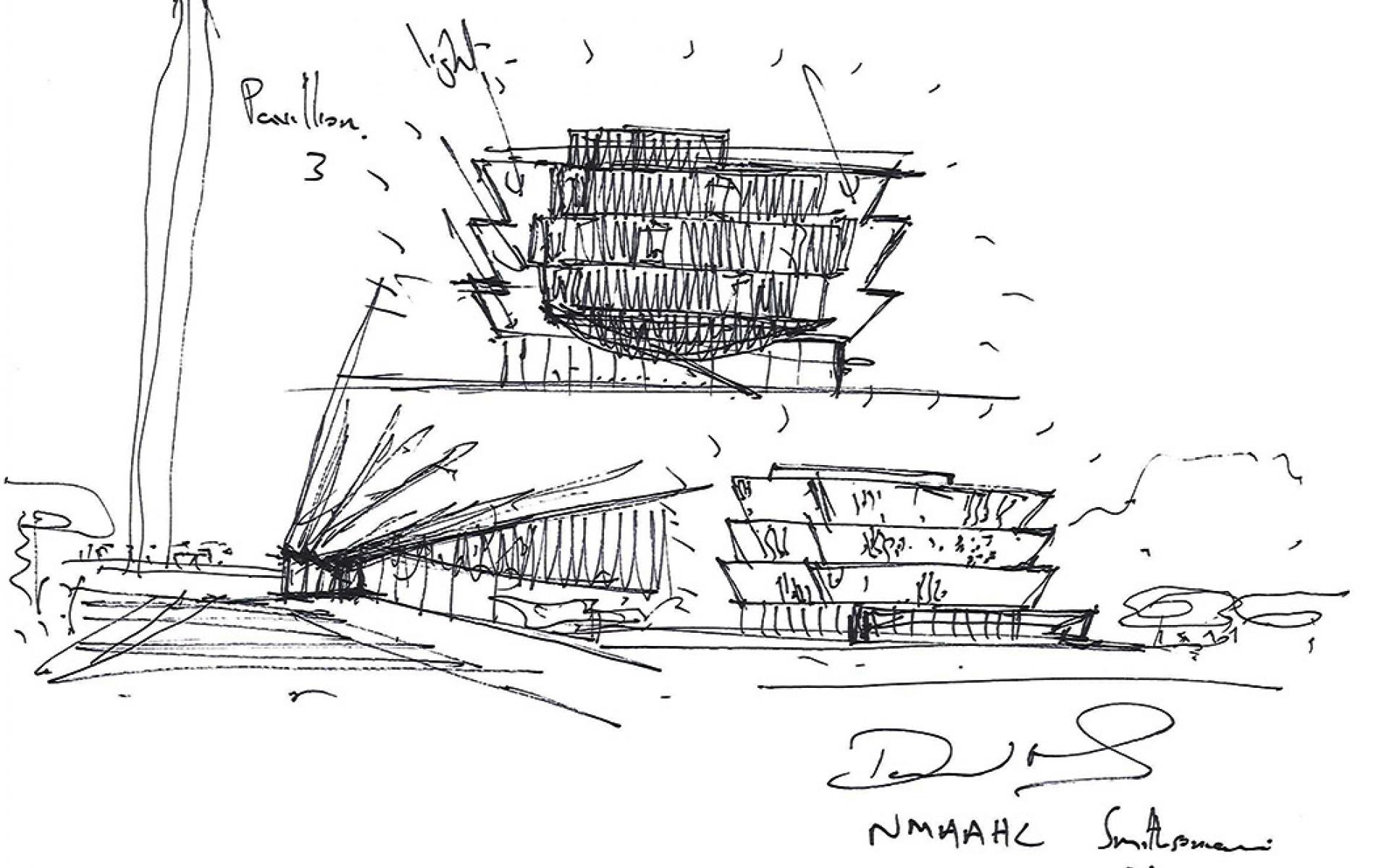 Initiative
Rendering Visible
A Digital Collecting Initiative
Rendering Visible: The Black Architectural Imagination is an initiative of the National Museum of African American History and Culture focused on the creative production of Black architects and designers.
Through this initiative, the Museum is identifying architectural illustrations that may be desirable for inclusion in the Museum's collection of digital images. Select illustrations will be considered for reproduction through a digital platform and/or print publication about the Black architectural imagination.
The Museum is digitally collecting sketches, renderings, and artistic illustrations that convey the intent and concept of a design project. We are also interested in drawings completed without a design intent, such as travel sketches and other creative expressions. We invite a broad range of visual material —from hand-painted watercolors to mixed media collage to digitally produced imagery that shines light on the creative work of architects, landscape architects, and other design professionals.
To inquire about the Museum's submission process, you may email, NMAAHC-RenderingVisible@si.edu. Our Museum, like all Smithsonian museums, hopes to benefit from donations of artifacts and archival documents. Due to the volume of offers, we cannot accept materials through the mail without prior communication. Thank you to all those who submitted materials online for consideration. We appreciate your patience as we review the numerous submissions received.