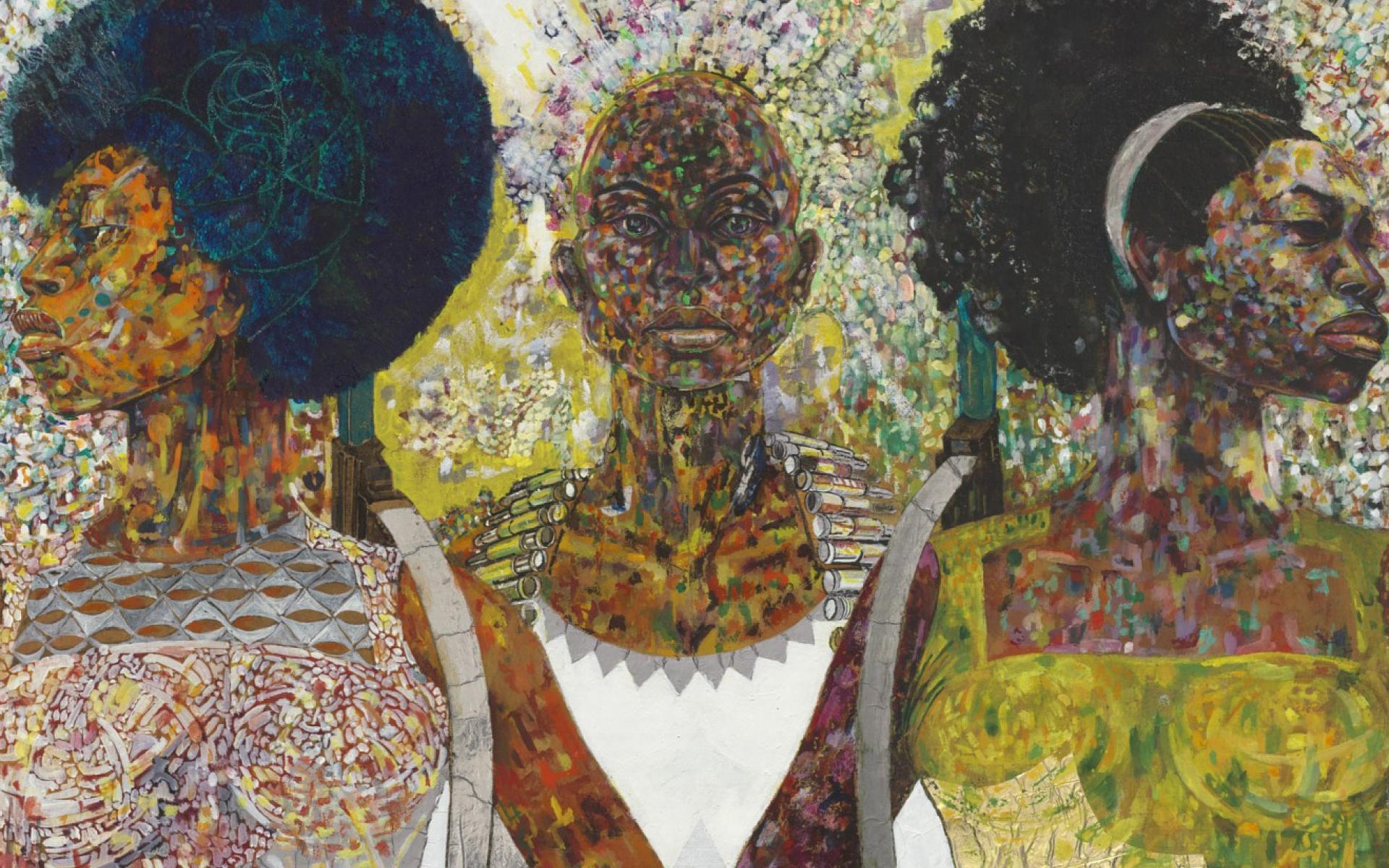 Center for the Study of African American Religious Life
Through innovative scholarship, public programs, and collecting religious artifacts, the Center for the Study of African American Religious Life expands the ways religion is acknowledged and explored by our nation's research and cultural institutions.
Explore Our Public Programming
The Center organizes public events exploring religion's place in African American history and culture and the contemporary roles and needs of faith leaders, faith-based organizations, and African American communities.
Visit the Museum's calendar of events for a list of upcoming programs, subscribe to our UStream channel to watch past programs, and follow #BlackFaith for an ongoing conversation with a global community of faith and religious leaders, scholars, and the public.
gOD Talk
gOD Talk is a groundbreaking project spearheaded by the Center for the Study of African American Religious Life in association with Pew Research Center.
The project is a series of conversations aimed at uncovering how millennials interact with religion and the transformative nature of community, the internet, and space. Featuring leading millennial voices, gOD Talk amplifies their individual and shared experiences in a curated conversation streamed live to audiences online across the United States and around the world.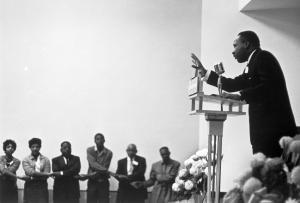 MLK 50: A Requiem for a King
On Friday, April 6, 2018, The Center commemorated the life and legacy of the Rev. Dr. Martin Luther King, Jr. In a presentation of soul-stirring words and music, performed by Mr. Darin Atwater and Soulful Symphony, we paid homage to Dr. King, a global statesman and martyred prophet whose teachings and example continue to illumine the pathway to justice, peace, and love.
Watch

about MLK 50: A Requiem for a King
About the Evening Concert:
Music played an indispensable role in the Civil Rights Movement. Like the proverbial "drum" in an African village, songs of praise and protest galvanized the community for heroic struggle. Before mass meetings and during long marches, spirituals and freedom songs infused the freedom fighters with courage and steely determination to dismantle Jim Crow segregation. There also was an enchanting musicality in the religiously-inspired rhetoric of the movement's greatest prophet, the Rev. Dr. Martin Luther King, Jr.  Even to this day, we recall many of Dr. King's words not only because of what he said but also because of how he said it. From his speech at the March on Washington until his final words at Mason Temple Church in Memphis, Dr. King used rhetorical virtuosity and the sonorous symphony of his voice to inspire the movement and transform the world. Thus, music is a most fitting medium as we commemorate the costly sacrifices of our ancestors and assume their mantle as we sing, "Ain't gonna let nobody turn me around…marchin' up to freedom land!"
About Darin Atwater and Soulful Symphony:
In 2000, Mr. Darin Atwater founded Soulful Symphony, an 85-member orchestra with vocals, comprised of mostly African American and Latino musicians. After 10 very successful seasons of sell-out performances in a joint venture with the Baltimore Symphony, Soulful Symphony entered into a historic partnership with Broadway Across America. Soulful Symphony delivered another three seasons of sold- out performances at the Hippodrome Theatre before a triumphant return to the Joseph Meyerhoff Symphony Hall to celebrate 15 years of translating the profound riches of black culture into music. The 2009 Emmy Award(r)–winning "Soulful Symphony with Darin Atwater" is one of the longest running pledge specials, airing currently nationwide on PBS/APT.
Explore the Collection
Discover objects from our collection that help expand the ways religion is acknowledged and explored.