The Black Power Era
All Power to the People!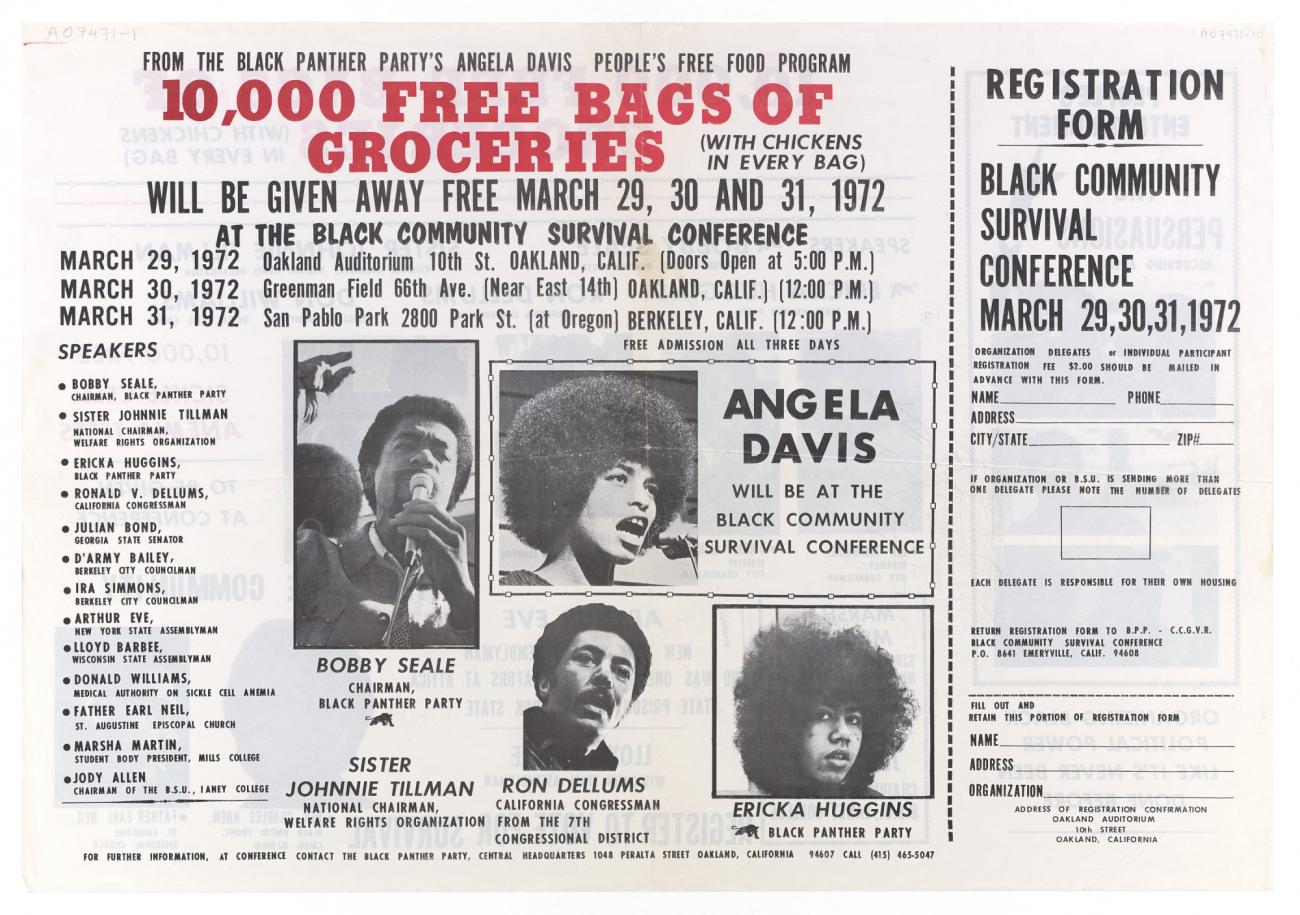 In October 1966, Huey P. Newton and Bobby Seale founded The Black Panther Party for Self-Defense and drafted the Ten Point Platform and Program. The platform was designed so all people could understand. While its roots are in complex social and economic theory, the Black Panther Party's priority was the liberation of Black and poor people. Seale said the platform was written plainly so, "the mothers who struggle hard to raise us, the fathers who worked hard, the young brothers who come out of school semi-literate" could understand. Everything the Party members did—from installing a stop light at a dangerous intersection to providing groceries to families living in the ghettos, was based on a revolutionary love for the people. Their rallying cry was and is, "All power to the people!"
To commemorate the 50th Anniversary of the Black Panther Party the museum hosted, "Power to the People: A Conversation with Stephen Shames and Bobby Seale". Shames, and Seale chronicle the emergence and impact of the Black Panther Party through their words and images in their book, Power to the People: The World of the Black Panthers. Watch their discussion, led by Dr. Hasan Jeffries,  recorded live at the Museum's Oprah Winfrey Theatre on October 30, 2016.