Our American Story
Art as a Platform for Social Justice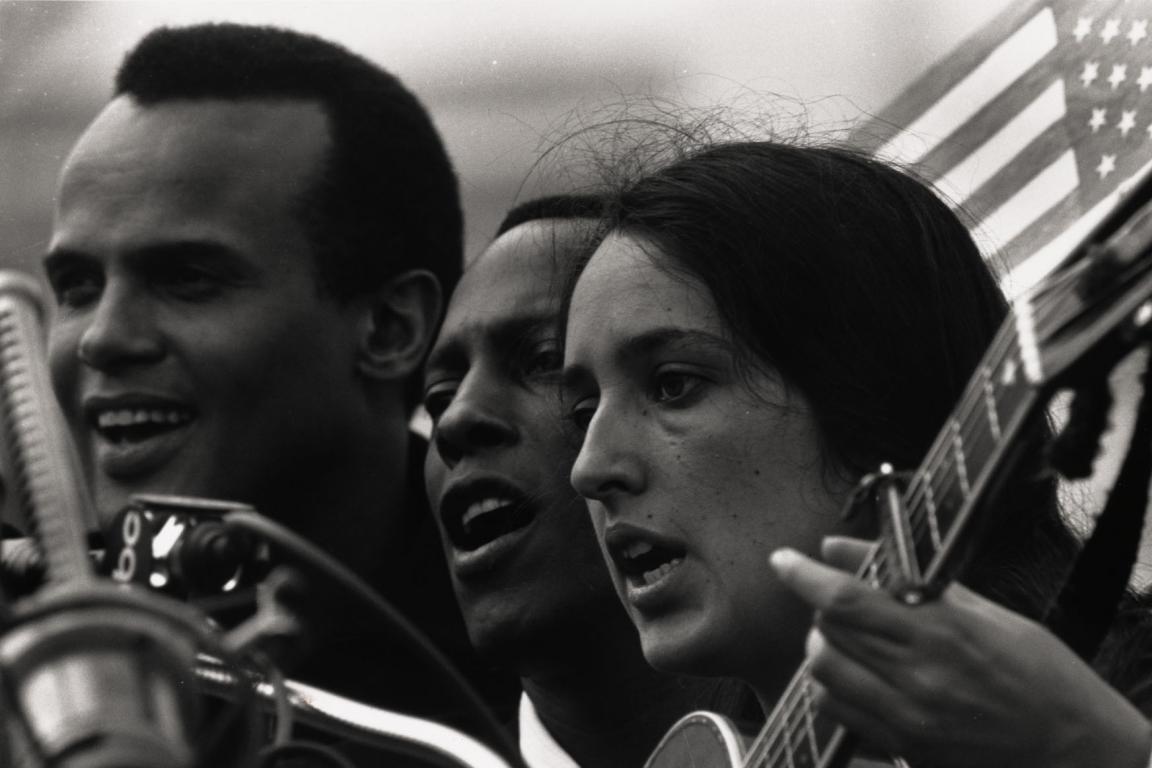 One of the most esteemed entertainers of the 20th century, Harry Belafonte leveraged his decades-long career in music, movies, and theater to challenge racial barriers. Whether performing on the Ed Sullivan Show or marching alongside Martin Luther King Jr., Belafonte turned any stage he was given into a platform to advance civil rights for people of color.
I was an activist who became an artist… What attracted me to the arts was the fact that I saw theater as a social force, as a political force… I kind of felt that art was a powerful tool, and that's what I should be doing with mine.

Harry Belafonte

on PBS NewsHour in 2011
Widely known as the "King of Calypso," Belafonte is perhaps best known for Caribbean-inspired hits like "Day-O (The Banana Boat Song)" and "Jump in the Line," released in the 1950s and 1960s. During this time, he also launched a film career with leading roles in Bright Road (1953) and Carmen Jones (1954). In 1957, he co-starred in Island in the Sun (1957), which elicited controversy for exploring interracial romance.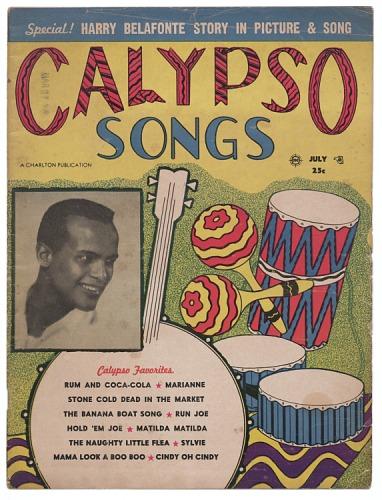 But Belafonte's rise to stardom started in Harlem. Born in 1927 to Jamaican immigrants, Belafonte's formative years were shaped by the scholars, actors, musicians, athletes, activists, and writers he came to know in his predominantly black enclave of New York City, including leading luminaries such as Paul Robeson and W.E.B. Du Bois. He enlisted in the U.S. Navy in 1944, before returning to New York and, eventually, beginning acting classes. Soon, Belafonte established his footing in theater, especially the American Negro Theater.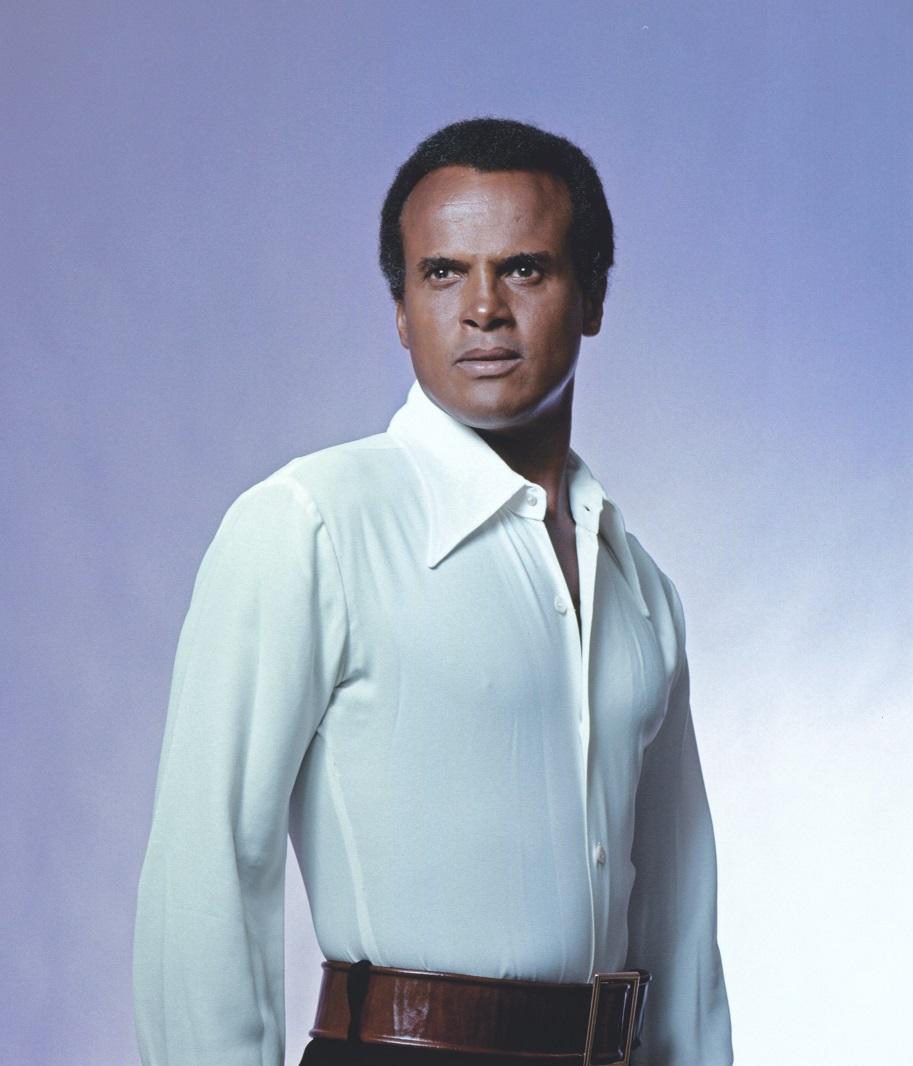 The fame Belafonte would find in the coming years would not shield him from the effects of racism. Though he was among the few black artists invited to perform for white audiences, some never saw beyond the color of his skin.
On a theatrical tour in South Carolina, he was threatened by a white police officer after mistakenly entering a "whites-only" restroom. "That indignity fueled my appetite for vengeance in a way that never left me," he told The Guardian in 2012.
As Belafonte rose to prominence in the mainstream, he delved deeper into activism. Early in his career, he met Martin Luther King Jr. at a New York City church and was quickly taken with his morally principled views. The two would become confidants as Belafonte used his wealth and star power to provide funds for King's efforts, and opened his Manhattan apartment to King as a space to hold meetings and draft speeches. At the iconic March on Washington for Jobs and Freedom in 1963, Belafonte was among the celebrities in attendance.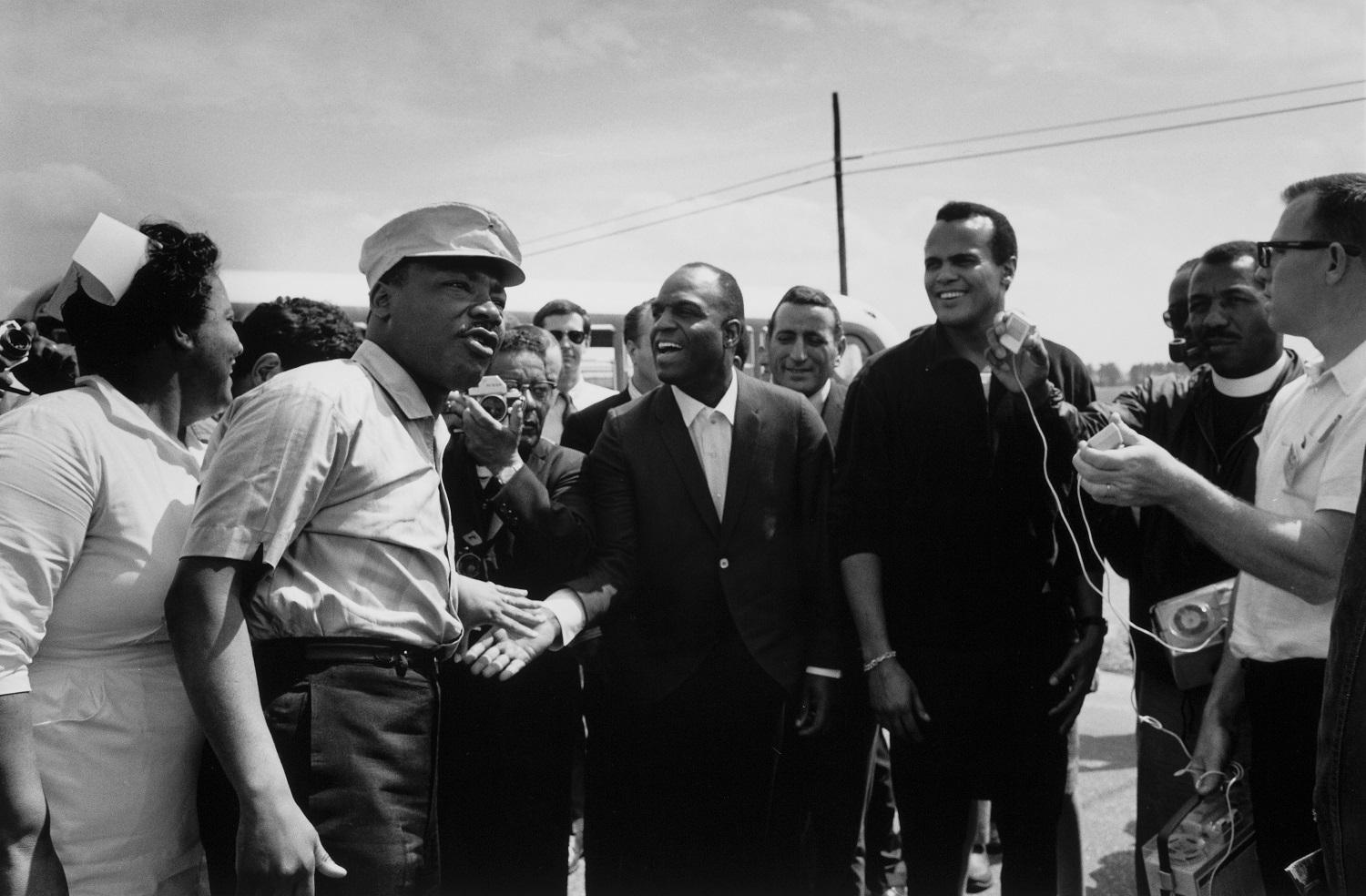 Legendary actor Sidney Poitier said of his longtime friend, "Your destiny had anchored you in the very heart of the civil rights struggle, and you stayed at the heart of it and became an invaluable energy force." Indeed, Belafonte's success in mainstream culture became its own form of resistance to racism in society as he once and again defied institutional segregation.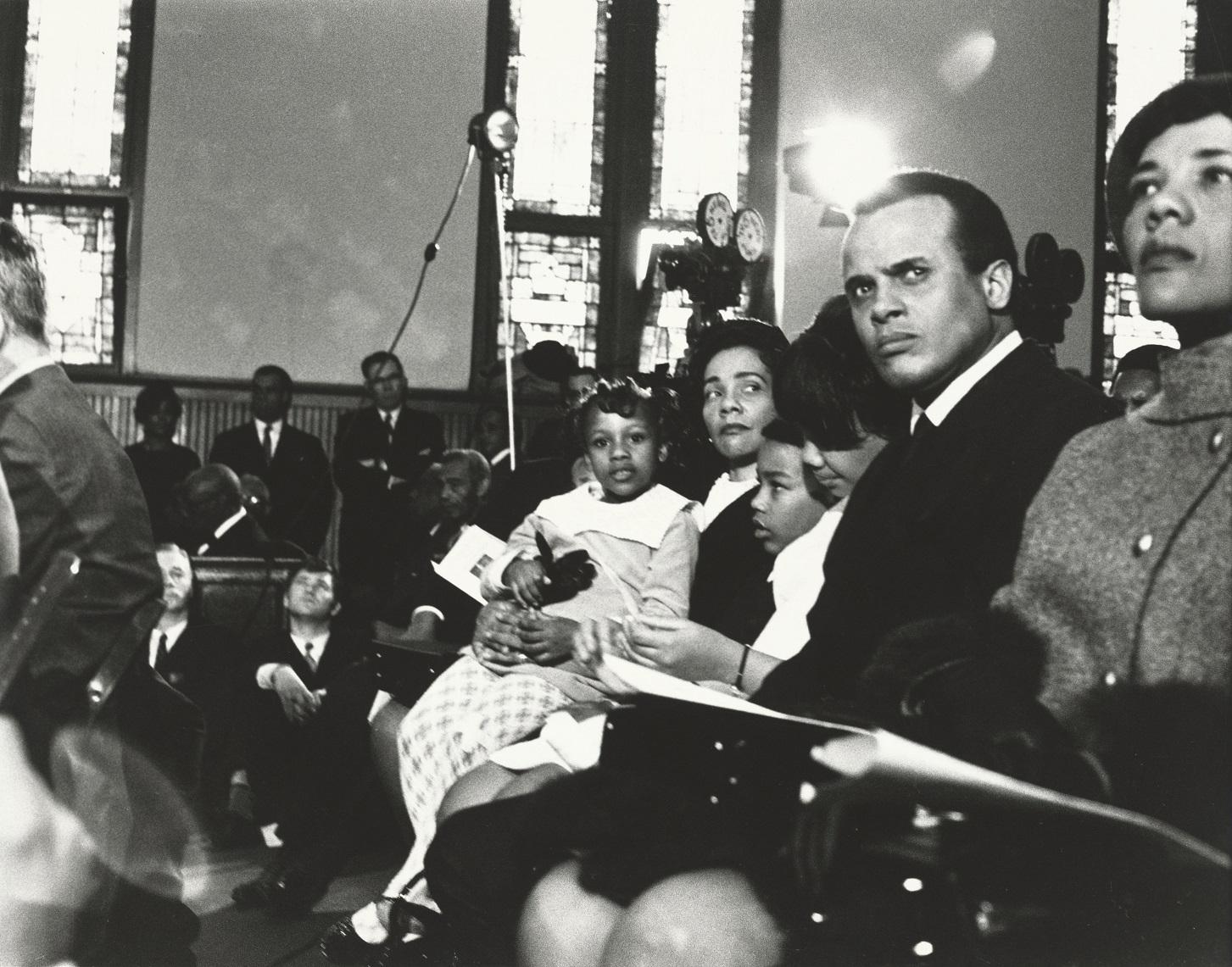 Belafonte, now 92, is actively engaged with social causes to this day, pushing on in the pursuit of civil rights for all. He is a talented actor and musician who has been honored with numerous awards, including three Grammy Awards, an Emmy Award, and a Tony Award. Belafonte's contributions extend still beyond his accolades. It is his ongoing activism—rooted in a personal commitment to justice and a moral obligation to see it realized—that makes him so pivotal to our American story.