Transatlantic Commuter
Baldwin in France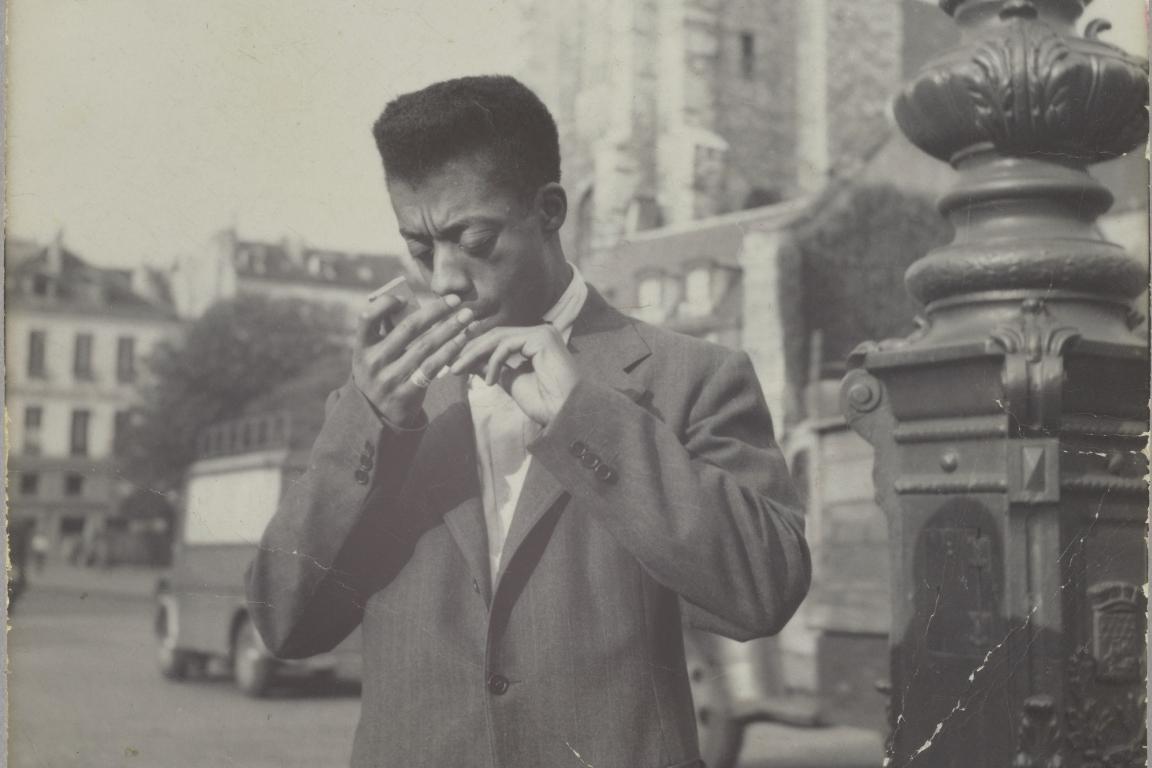 James Baldwin's first experience living abroad was in Paris, France, where he relocated in 1948, in the hopes that a new place and time away would help him finish his first novel, Go Tell It On The Mountain (1953) and draft his famous collection of essays, Notes of a Native Son (1955).
At the age of twenty-four, Baldwin arrived in Paris with only forty dollars in his pocket. He fell in love with the city, not only because of its beauty and culture but also because of the reprieve it provided from the racial and sexual discrimination he experienced in the United States. The space to be himself freed Baldwin creatively. It was here, and in Switzerland, that he completed much of the writing for Go Tell It On The Mountain. Beyond a place to work, Paris also provided Baldwin with inspiration and even models for his fictional characters. The city provides the backdrop for his second novel, Giovanni's Room (1956).
Baldwin lived in a series of cheap hotels throughout Paris, many in the Saint-Germain area, a neighborhood filled with artists and authors during the 1940s and '50s. Here Baldwin found a place within a diverse community of creative types. The social scene of that neighborhood gave him a respite from the constant tension that living in the United States meant for someone like him. He often worked in the Café de Flore, where writing and socializing went hand-in-hand, and where he met famous French intellectuals like Simone de Beauvoir, Albert Camus, and Jean-Paul Sartre. The bars and nightclubs allowed the effusive Baldwin to dance, sing, laugh, and explore his sexuality in a supportive environment.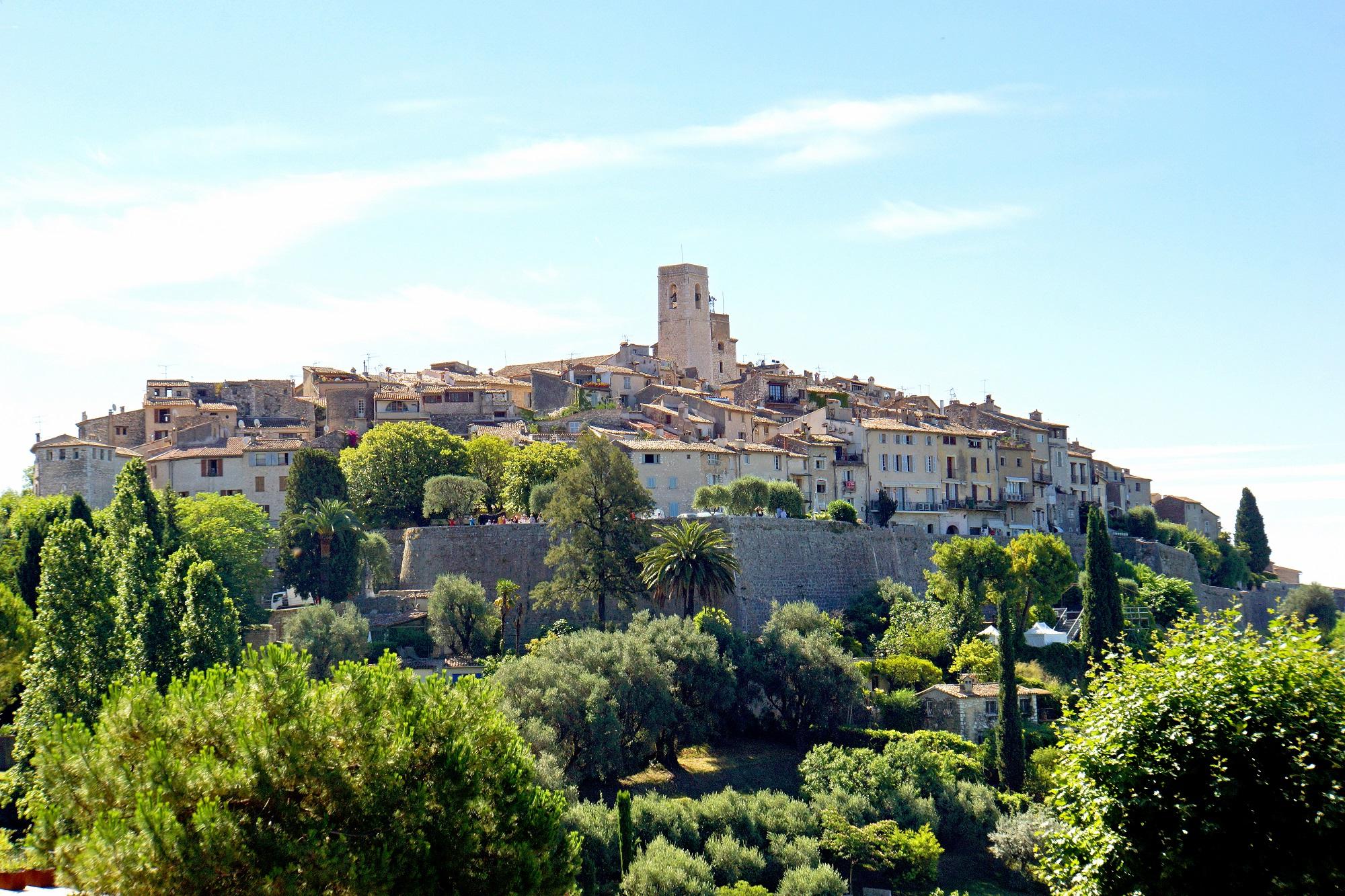 Paris became Baldwin's first international home, where he often returned for stays both long and short. But Paris was also the site of trouble. Shortly after relocating to France, Baldwin had a falling out with Richard Wright, his friend and mentor. Wright took personal offense to an essay Baldwin published in the French magazine, Zero, in 1949. In that essay, "Everybody's Protest Novel," Baldwin argues against the protest novel genre, suggesting that it fails the reader as an honest, authentic literary form. He uses Wright's Native Son (1940) as an example to illustrate his point and compares it to the sentimental, and by then infamous, anti-slavery novel Uncle Tom's Cabin (1852) by Harriet Beecher Stowe. Having made his career with works that focused more on social issues and less on nuances of individual characterization, Wright felt that Baldwin was personally attacking him. The pair had a shouting match on the streets of Paris, and their friendship never fully recovered. Baldwin wrote two more essays on his relationship with Wright; he regretted their parting of ways, but he did not change his opinion on Bigger Thomas, the main character of Wright's Native Son.
Later, after Turkey, the South of France provided the writer with his last home—St. Paul de Vence, where he went to recuperate following depression and illness. His health had suffered in the aftermath of trauma following the assassinations of his activist friends: Medgar Evers in 1963, Malcolm X in 1965, and Martin Luther King, Jr. in 1968.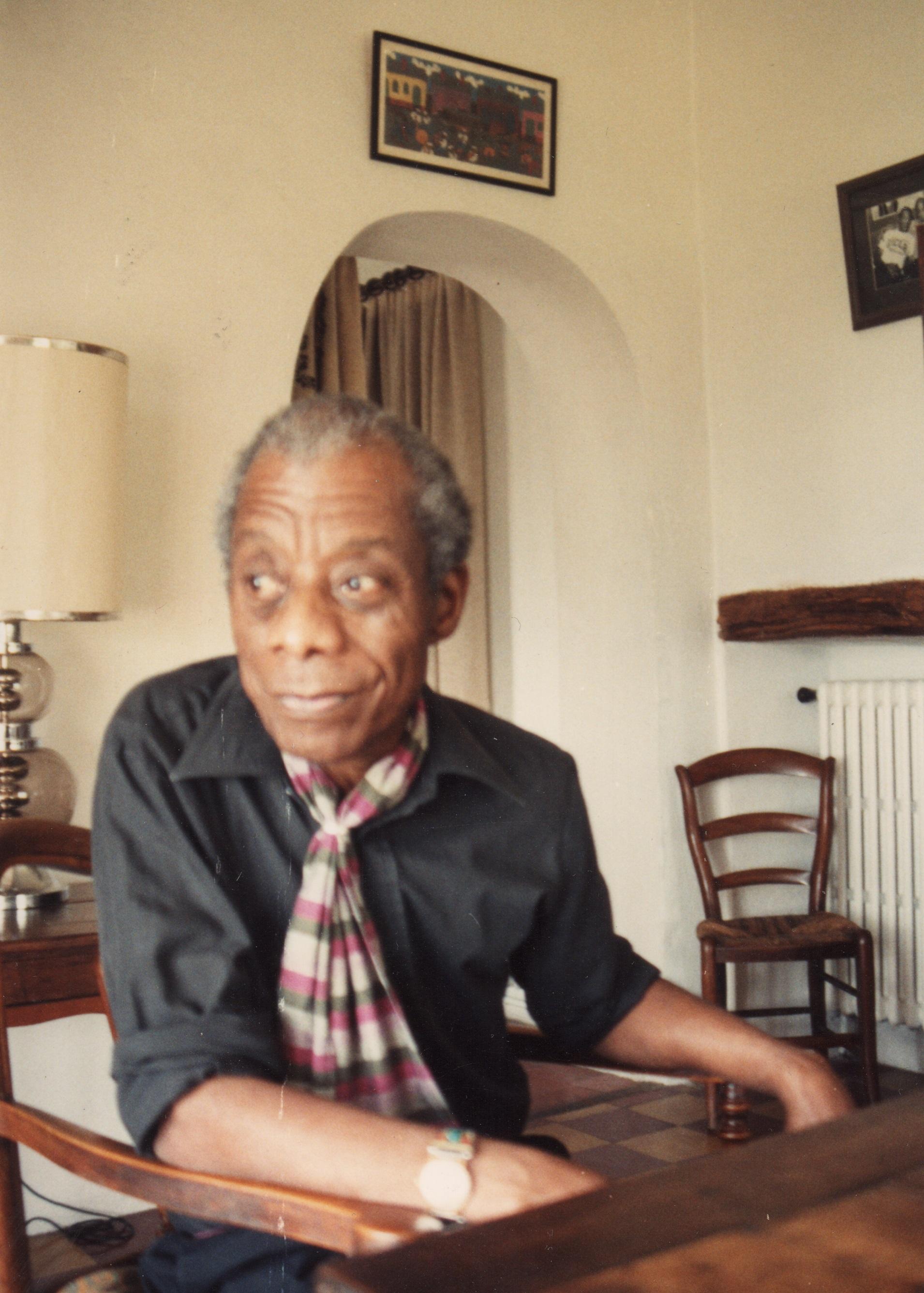 Upon his arrival in 1971 in the small village in Provence, Baldwin was not well-received. Author Jules B. Farber documents the recollection of a friend of Baldwin's: "At first people in St. Paul-de-Vence, all white Presbyterians, looked suspiciously at this little, ugly, black gay man who had come into their midst." But within six months, the villagers began to gravitate toward his gregarious personality.
An interviewee, Betrand Mazodier recalled the admiration that soon developed:
Most of the villagers are simple people who only talk about their crops, vineyards, fruit trees, the weather and they like to drink. But Baldwin, with his openness, humor and disarming smile, quickly integrated into Saint-Paul life, admired and loved for the genuinely good person he was. We were always used to well-known people living here but most remained aloof and never sought any contact with the locals. Jimmy was the big exception. He actually went out of his way to talk to everyone he came across in town.
Further, Baldwin's acquaintance with Simone Signoret, a famous French actress, helped him gain acceptance in the village. Two years prior to his arrival, the two had become friends, and she urged him to stay in St. Paul to recuperate, finding him room and board with an older woman named Mlle. Jeanne Faure, who feared having a black man boarding in her house. However, in time, she too, not only came to accept Baldwin but also, over the years, developed a deep and abiding affection for him. After renting multiple rooms in the house, Baldwin decided to purchase the sprawling eighteenth-century home, buying it piece by piece with proceeds from his publications.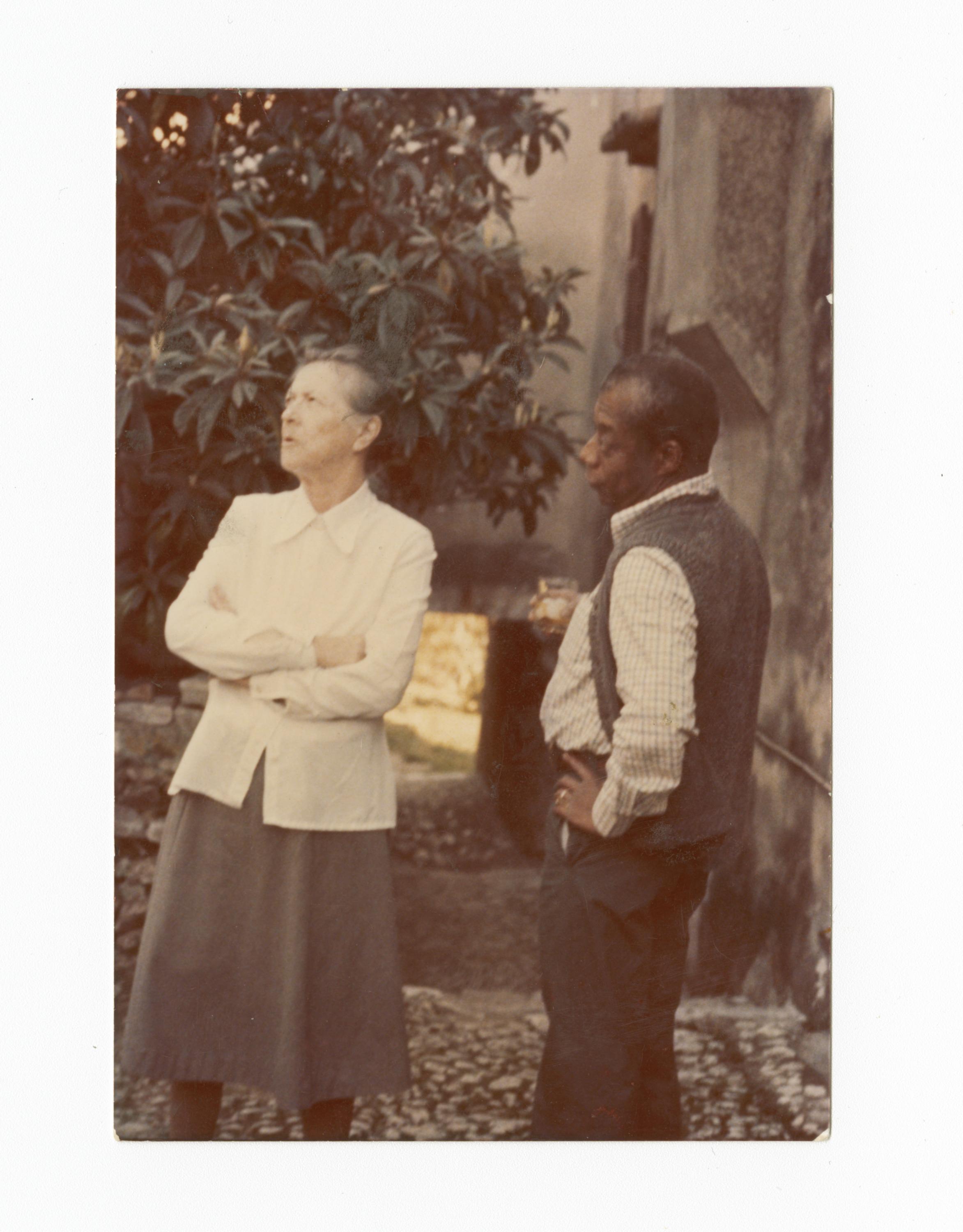 Baldwin always felt the need to surround himself with people. As a result, he would soon become a welcomed visitor by the Roux family, who ran the nearby inn, La Colombe d'Or. Friends from the village, and even casual acquaintances he encountered during regular walks, joined him for meals and drinks at the inn. Dr. Roger Boizard became one of Baldwin's "most trusted cronies," and while he was the general practitioner responsible for handling the healthcare of everyone living in the Baldwin home for nearly ten years, he also became a dependable companion that shared meals and drinks with Baldwin several times a week.
Baldwin also grew close to villagers who had migrated to St. Paul de Vence as he had. These friends included French-American sculptor Armand Arman, born in St. Thomas Virgin Islands, and his wife Corice Canton; Wanda and Dick van Dijk from the Netherlands; and fellow author Nicholas Delbanco, originally from London.