Bearing Witness to the Movement
Baldwin as Witness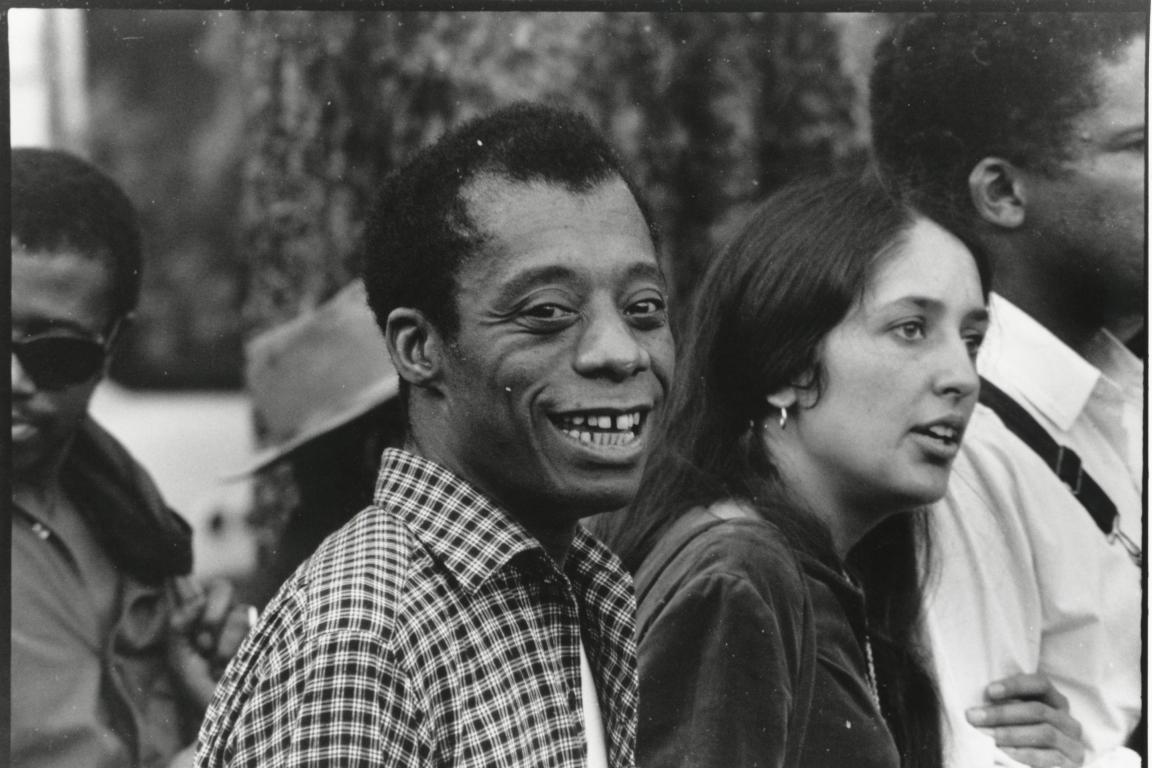 James Baldwin was a powerful voice in the modern Civil Rights Movement. As a journalist, he reported on significant historical events, particularly in the South, and he attended major marches, including the 1963 March on Washington and the 1965 Selma to Montgomery March. Whenever he was called upon to do so, he lent his presence and his voice at various types of legal proceedings. Equally as significant, he met with lawmakers at the highest levels of United States government to help eradicate racial segregation and violence.
In the spring of 1963, an unprecedented meeting occurred between Attorney General Robert F. Kennedy and a collective of black writers and thinkers, led by James Baldwin, who was dismayed by the government's lack of intervention into civil and human rights violations in the South. That season saw a rise in violence, policy brutality, and mass incarcerations of demonstrators in the civil rights campaign unfolding in Birmingham, Alabama. On May 12, he sent a telegram to Attorney General Kennedy, blaming the Kennedy administration for the violence unfolding in the deep South and arguing that it was the political establishment which made possible the violence of Birmingham Sheriff Theophilus "Bull" Connor. Baldwin argued that the nation was in crisis and that Kennedy's inaction was paramount to moral treason to the American people.
Stirred by his words, Robert Kennedy invited Baldwin to breakfast on May 23 in his McLean, Virginia home. At this informal meeting the Attorney General was most interested in Baldwin's perspective on who within the black community might act as a mouth-piece for the government, asking "who are the negroes other negroes will listen to?" In their brief conversation, Kennedy suggested that Baldwin gather a group of individuals he thought the black community would listen to, respect, and rally behind for another meeting with representatives from the administration the next day in New York City.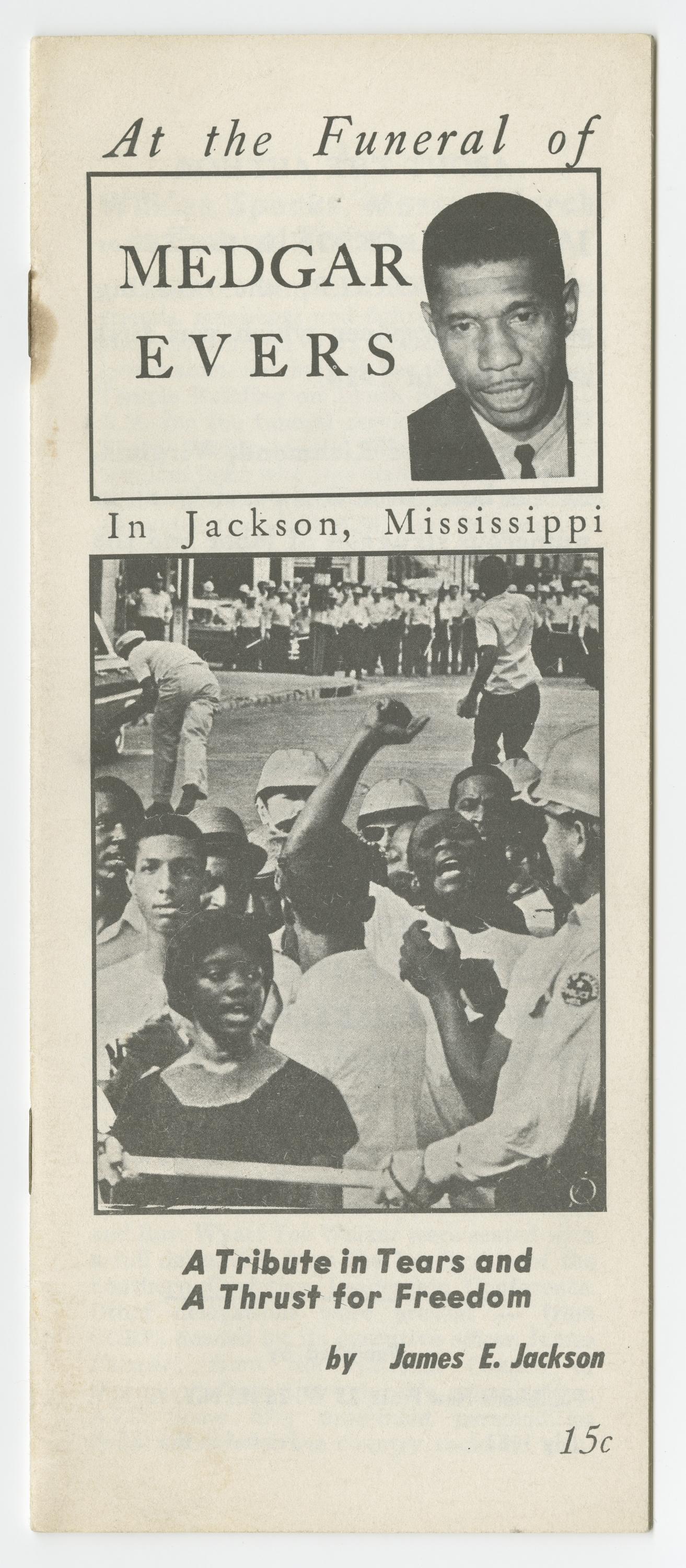 Baldwin immediately set out creating a strategy about who should attend, brainstorming with friends and family, including actor Rip Torn and sister Gloria, in a dinner party setting characteristic of Baldwin's style. The next morning Baldwin led his team to Robert Kennedy's 24 Central Park South apartment to meet with Kennedy and Department of Justice lawyer Burke Marshall. The group included David Baldwin, James' brother; celebrities Harry Belafonte, Lorraine Hansberry, Lena Horne, and Rip Torn; and activists Edwin C. Berry (Chicago Urban League), Kenneth Clark (Harlem Youth Opportunities Unlimited), Clarence Benjamin Jones (advisor to Martin Luther King, Jr.), June Shagaloff (NAACP), and Jerome Smith (CORE).
The meeting crystalized deep divisions within the Civil Rights Movement between white liberals, African Americans, and the increasingly more militant movement members. Kennedy and Marshall focused on ways to reform the existing system through laws, speaking of political concerns about moving too far too fast. Baldwin and his group, on the other hand, saw the Jim Crow system as a moral dilemma, one which went well beyond laws and spoke to an engrained inequality baked into the American system. The two groups were just not speaking the same language. This is perhaps best exemplified by Kennedy's insistence that as an Irish American he too had been oppressed, but ultimately ascended to great wealth and power through a "boot-straps" mentality. Two years after their meeting, Baldwin recalled in a The New York Times article that this statement was met with "laughter and bitterness and scorn." "Bobby Kennedy only got here yesterday and now he is already on his way to the Presidency. We were here for 400 years and now he tells us that maybe in 40 years, if you are good, we may let you become President."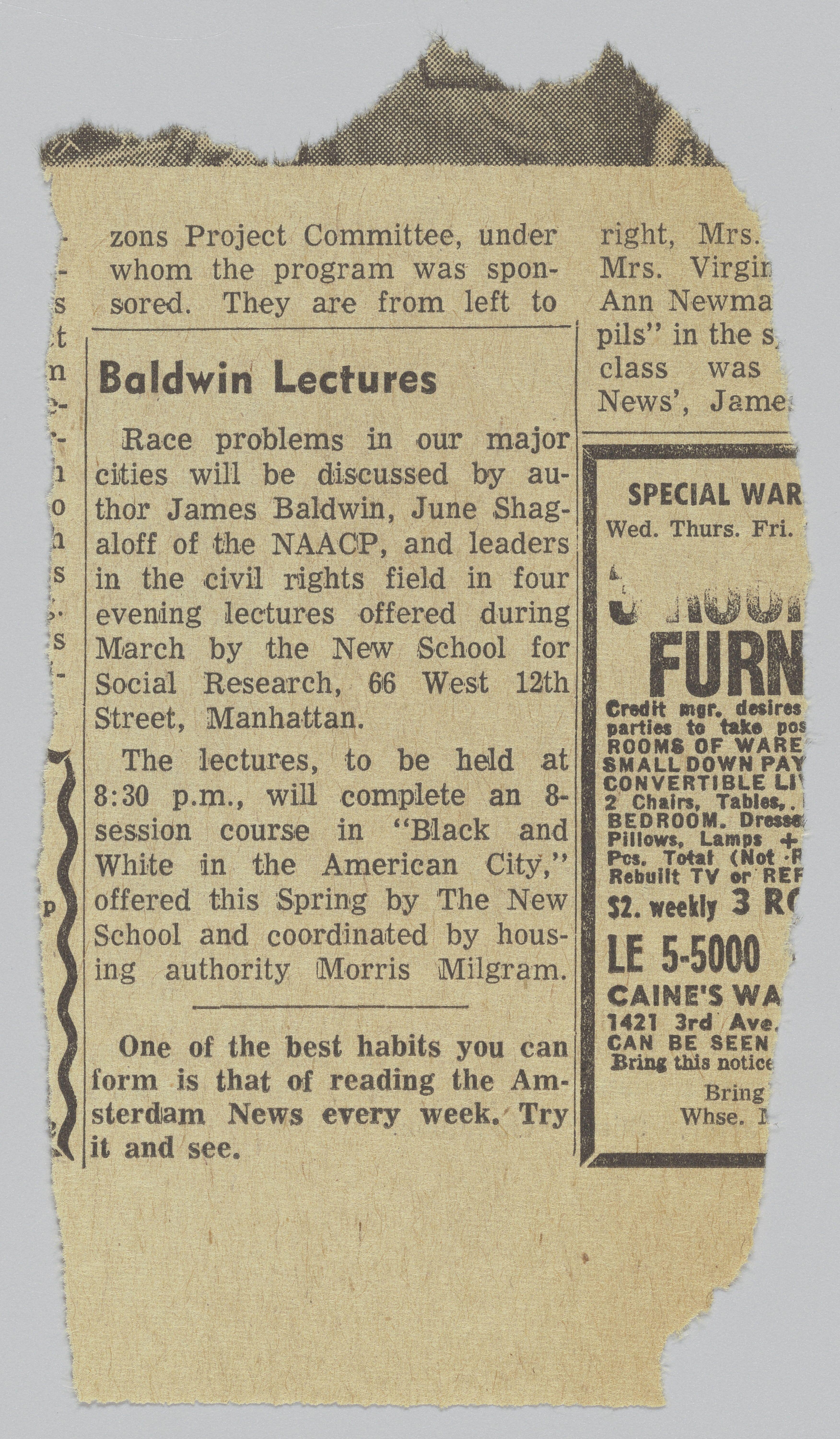 The meeting was not a success and failed to create the open dialogue between members of the administration and the black community that Baldwin had hoped for. Indeed, after this meeting the FBI began to track Baldwin as an extremist and possible Communist who posed a threat to the nation. Baldwin was tracked from 1963 to 1971. The author was aware of this surveillance, which often made him fearful and paranoid; even in Turkey, he suspected that some of his guests might be reporting to the FBI. Still, one month after this meeting in a television address to the nation President John F. Kennedy fulfilled one of the goals Baldwin and his comrades espoused by recognizing civil rights as a moral struggle. He asserted that the issue was not a sectional, partisan, legal, or legislative issue. Rather, "we are confronted primarily with a moral issue," the President said. For the first time since winning election in 1960, the administration began to meaningfully push for comprehensive Civil Rights legislation in Congress. However, Kennedy never saw the passage of the Civil Rights Act of 1964; he was assassinated on November 22, 1963.